30-Second Summary:
For a lot of small businesses, profitability is ensured by keeping the business small in terms of personnel.

One of such 'clever' personnel hacks is to not hire human resources professionals but rather distribute HR responsibilities amongst existing staff members.

Businesses that need an intervention in their existing or non-existent HR department, a professional employer organization can save the day.

A PEO is an outfit that offers cost-effective HR services to small businesses.

Here is 5 Ways To Know When You Need To Hire A PEO For Your Business.
For a lot of small businesses, profitability is ensured by keeping the business small in terms of personnel. One of such 'clever' personnel hacks is to not hire human resources (HR) professionals but rather distribute HR responsibilities amongst existing staff members. Businesses that need an intervention in their existing or non-existent HR department, a professional employer organization (PEO) can save the day.
What is a PEO?
A PEO is an outfit that offers cost-effective HR services to small businesses. They typically serve as professional employers for their clients. PEOs are outsourced to manage responsibilities such as employee recruiting and training, formulating and administering employee benefits policies. They also manage company payroll, track employee performance in terms of punctuality. When duly empowered, a PEO can resolve workplace conflicts.
Businesses can work with PEOs based on a co-employment model or an administrative services outsourcing (ASO) agreement. In a co-employment partnership, the business releases some of its responsibilities, rights and risks over employees to the PEO. The business, however, retains control of its hiring process, employee performance and promotion parameters. An ASO agreement is for companies that do not want to completely hand over employees to the PEO but are interested in some of the outsourcing benefits.
When businesses hire a PEO, they can pay the service fee monthly. PEOs usually charge a percentage of the salaries of the employees they manage. You can also find a PEO that charges a flat rate per employee.
Why Hire a PEO?
Over 173,000 small businesses in the United States use PEOs. There is one reason PEOs have taken off so quickly: they are beneficial. Some of these benefits are highlighted below.
Low cost
The costs associated with hiring, training and retaining quality employees can run really high. Small businesses may not be able to manage these HR costs on their own. PEOs provide essential professional HR services to small businesses at a much lower cost. They can cut costs because they are a much larger company with already optimized and automated systems.
They can consolidate HR operations of many different small firms and cut costs on their end and for their clients. In essence, it is cheaper for a small business to use a PEO service than try to run its own human resource department. Especially if it's struggling to balance its core production and revenue-raising activities.
Increased productivity
Businesses without an in-house HR department or manager tend to use available workers to deal with HR tasks. This directly affects the amount of energy and time they can devote to their core roles.
PEOs partner with small businesses and take over HR administrative tasks. This frees up the business owner and employees to concentrate on their core roles. That means they have more time to engage in the activities they are competent in. This leads to an increase in the overall productivity of the business as the employer and employees can focus on growing revenue.
Better benefits
Benefits are one of the most coveted perks of work. Small businesses try to imitate large corporations by providing access to valuable employee benefits like health insurance plans. But they are often disadvantaged due to their size.
PEOs are in a position to secure a wide variety of cost-effective benefits. Some of those benefits include short- and long-term disability and personal accident insurance. Others are commuter benefits, educational assistance, paid time off and vacation day accumulation and dependent care benefits.
Reduce errors
In America, an estimated 82 million people suffer payroll errors that can hurt their trust in their employers over time. Many of these errors are due to a lack of technology and automation in the system. Lack of tech isn't the only factor responsible for HR errors. A lot of times small business owners and their makeshift HR systems lack the time and knowledge to keep up with changing HR policies.
A PEO has more sophisticated tools to handle HR tasks so they are error-free. A global PEO has individuals dedicated to monitoring international, national and local developments in labor policies. They know better how to handle policy implementation.
When Do You Need a PEO?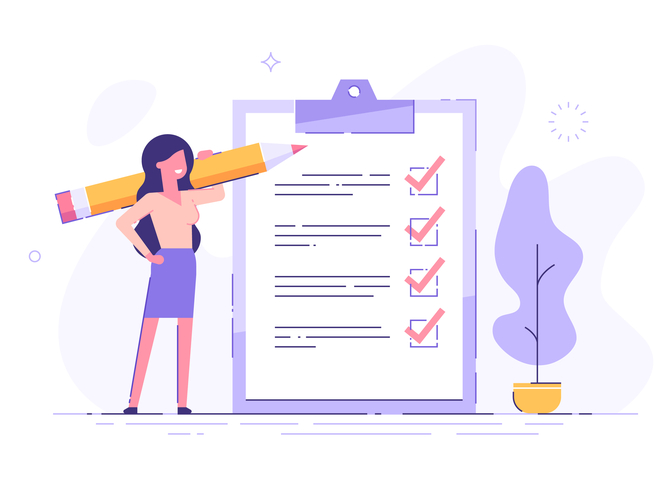 It may be difficult to come to terms with the fact that you need to outsource your HR needs let alone hire a PEO to take over everything. Use this checklist below to find out if it's time to step off the HR wheels and focus on what you're best at –running your business.
1.Your employees are quitting on you
We understand that the market for great talent is competitive and employee mobility has increased greatly. But if you are experiencing frequent resignation of employees, you are doing something wrong. Sometimes it may be unclear to you (since you are not an HR expert) why your small firm is having employee retention issues.
The prevailing opinion among employees is that better benefits, better workplace culture and empathy are the big attractions that make workers stay put. Small businesses face many challenges trying to offer those things.
Benefits are more costly for small businesses because insurance companies use a "pooled risk" algorithm to determine risks. The smaller a firm is, the higher the risk and the more expensive benefits will cost. Employee training also costs money and a lot of the positive culture in a workplace stems from how competent, protected and appreciated workers are made to feel.
PEOs are able to pool all the workers of their various clients under one umbrella and therefore score better benefit deals. They also come with a wealth of experts that can drive policies and practices that will make your employees feel heard and seen.
2.Payroll errors are hurting your credibility
Paying your employees for their service at the end of every month seems like a very straightforward task. But reports show that payroll errors are quite common and costly. That is because payroll is a lot more complicated than issuing paychecks. You have to manage a wide range of employee data and reconcile your payroll with labor laws and IRS policies.
The errors you make on your payroll can hurt your business and employees. Misclassifying employees or failure to remit payroll taxes in the correct amount as at when due, could get you into trouble with the IRS.
According to a study by Kronos, 49% of employees in the United States will begin searching for a new job after just two paycheck errors. That's mostly because a lot of people – 6 out of 10 families – live from paycheck to paycheck.
Correcting payroll errors can be very expensive as well. Because you would have had to pay penalties and then pay the expert handling the corrections. Rather than risk payroll errors, it's much cheaper and easier for small businesses to hire a PEO.
3.You always catch up with HR policies late
Every year new policies are rolled out to ensure better workplace practices. But you're probably not keeping up with these changes because you are too busy with production, sales and a thousand other things. Even if you knew these policies, do you know how best to implement them? Do you even understand the impact these policies might have on your business in the short and long term?
The Fair Labor Standards Act, Employee Retirement Income Security Act, Occupational Health and Safety Administration, Consolidated Omnibus Budget Reconciliation Act, etc. These are just a few of the various regulators small businesses need to keep up with.
Failing to implement the right policies at the right time can have serious consequences including heavy fines and even jail time. PEOs have the knowledge and experience to navigate through complex HR policies accurately and easily. It saves you a lot of time and risks.
4.Wearing the HR hat is hurting productivity
Small business owners typically can not afford to hire a lot of specialists as full-time workers. So they hire a few specialists and try to make them generalists or they take on the role of HR manager in addition to being CEO and other duties. One problem we notice right away is that the lack of expertise in human resource management could translate into a lot of errors
Productivity will also slow down. While the sales manager is busy sorting out payroll, his core duty which directly influences revenue is left unattended. Studies show that business owners and managers are spending a whole day in a week catching up with HR paperwork. Another issue is that workers who take on HR roles in addition to their already tasking core duties tend to be overworked. A Gallup survey found that 39% of small business owners worked over 60 hours a week. Overworked people risk their health and tend to derive less satisfaction from their jobs.
A PEO can help you focus your energy where it matters most. You and your employees can shed the extra hours and extra work.
5.   You can't afford your own HR department
You have looked at your business system critically and found that a dedicated HR department is a must-have. But hiring an HR manager can cost an average of over $100,000 annually. Additional HR employees can cost around $56,000 on average per person. Many small businesses can not afford that. And if your business is one of them, it's time to get in touch with a PEO.
Hiring a PEO is way cheaper and you can pay monthly. You can also negotiate your costs based on the extent of HR administration you are outsourcing.