Website builders have become so popular that they're now used by millions of people worldwide to build everything, from personal blog posts to complex eCommerce stores.
The average cost to build a website with an agency or freelancer is between $12,000 and $150,000. But with a website builder, you only need to pay $0 to $500 per month.
If you're not already talking about website builders with your clients and prospects, here are 8 reasons why you should be:
1. A website builder is a cost-effective option
As we mentioned earlier, one of the biggest advantages of using a website builder is that it is much more cost-effective than coding a website from scratch.
According to WebFX, the average cost to build a website with an agency or freelancer is between $12,000 and $150,000. But with a website builder, you only need to pay between $0 to $500 per month.
Website builders typically charge a monthly fee for using their platform to build a website. Others offer a free version. This means you can get a professional-looking website up and running for a fraction of the cost of hiring a web developer.
That's why website builders are an appealing option for small businesses and startups working with limited budgets.
2. Website builders are easy to use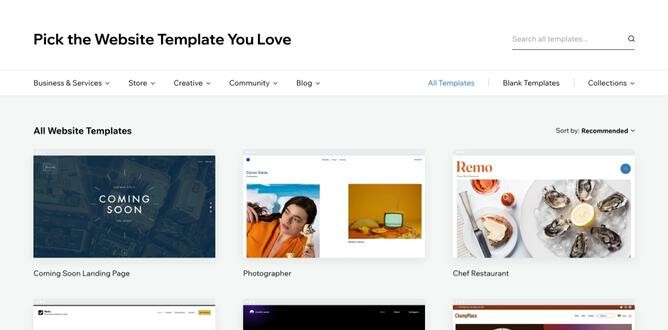 Another reason to start talking about website builders is that they're incredibly easy to use. The best website builders offer design templates you can customize with your branding, images, and content.
With a user-friendly builder, you don't need to worry about prior knowledge of building a website. All you is a drag-and-drop editor to add the different elements onto the page and publish when you're done. Easy-to-use website builders also provide tools and tips on how to build a website based on best practices to ensure your website is a success.
Above is an example of Wix's sleek and highly intuitive interface, which we consider to be one of the website builder's standout qualities.
3. Using a website builder saves time
Businesses today navigate a highly competitive landscape, so they often need to move quickly to stay ahead of the curve. If you were to build a website from scratch, it would likely take you weeks or even months to get everything up and running.
Web developers often have to use frameworks to address the slow turnaround time. What is a framework? It is a set of pre-written code that can be used to build websites faster. However, this still doesn't solve the problem entirely. This is why businesses find the importance of website builders monumental for being efficient. 
With a website builder, you can have your site live in just a few hours. All you need to do is sign up for an account, choose a template, and start adding your content. It's that simple! 
4. You have full control over your website design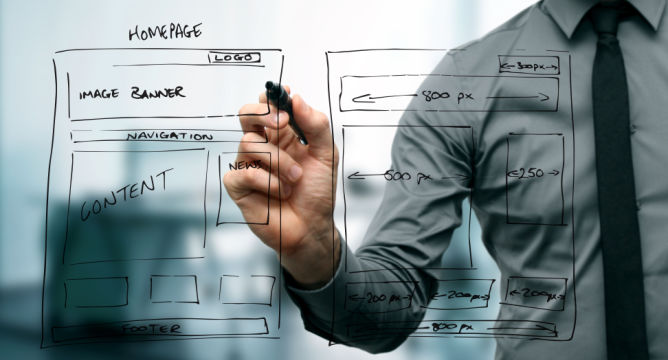 With a website builder, you're not at the mercy of a web developer when it comes to the overall design of your website. Customizable templates allow you to create a website that works with your vision of the brand.
You have the freedom to experiment with different design elements. But more importantly, you can easily add, remove, and rearrange elements without relying on someone else to make those changes.
5. Website builders offer integrations
Website builders come with a wide range of integrations that can add functionality to your website. You can easily add social media feeds, contact pages or forms, and email marketing tools with just a few clicks.
For example, Shopify's website builder allows the integration of over 6,000 apps. These include valuable tools like analytics, social media platforms, and accounting software. Again, business owners need not worry about any coding skills since the website builder makes it easy to connect these apps.
6. You can make changes anytime, anywhere
Website builders can come in two forms: cloud-based and downloadable software. Cloud-based website builders are hosted on the builder's servers, which means you can access your website from anywhere in the world and make changes as you see fit. On the other hand, downloadable software must be installed on your computer and can only be edited from that location.
Choosing the right website builder will depend on business needs, but a cloud-based builder is a way to go if you value convenience and flexibility.
7. You don't need to worry about website maintenance & security
Maintenance and security are two website aspects that businesses must prioritize. Statistics reveal that over 300,000 websites are hacked every day. If you're not careful, you may fall victim to cybercrime, which could lead to expensive consequences.
One of the biggest benefits of using a website builder is that you don't need to worry about maintenance and security. Most website builders include hosting as part of their service, which means they take care of all the technical aspects of running a website for you.
When working with a web developer or agency, maintenance and security fees can quickly add up. But with a website builder, these features are typically included in the platform's price.
Over 300,000 websites are hacked every day
8. Your website is automatically mobile-responsive
Most popular websites make mobile responsiveness one of their main goals. A key part of search engine optimization (SEO) is having a mobile-responsive website. This means that your website will resize and adjust itself to provide an optimal user experience, no matter what device they use.
With a website builder, you don't have to worry about this. That's because all websites created on these platforms are automatically mobile-responsive. You can even preview your site's look on different devices before publishing your website.
Final thoughts
Businesses can gain considerably by using website-building tools instead of hiring a web developer. Not only is it more cost-effective, but it's also much easier and faster to create a website with no coding required. However, choosing the right website builder is crucial. Be sure to research and select a platform that offers everything you need to create a successful website. 
If you aren't quite sure where to begin, Sonary is a great place to do so. Check out our website builders, use our comparison tool and your next software solution is in the palm of your hands.