Business writing etiquette establishes your business expertise in the market, which is essential for your business' success. In today's content market, quality and quantity are crucial for leveraging content for business results.
No matter how good your services or products are, sloppy, bloated, or confusing business articles will negatively impact your brand impression, and you will lose customers. Below are some content writing dos and don'ts to help you make business articles easy for your company.
First, let's explore business article writing.
What is Business Article Writing?
The term "business article" refers to any article that contains information about your business, directly or indirectly. Business writing includes blogs, news releases, newsletters, brochures, flyers, emailers, and presentations.
Business writing styles vary depending on the type of content you are writing. For example, the pitch for an email is more concise than a blog's. Similarly, a flier must convey an idea quickly, while a brochure can be more descriptive.
The Do's for Writing Business Articles
The more quality articles you create and share, your business branding presence will stand out. You also establish thought leadership in your industry by adhering to proper writing etiquette. Here there are the following:
What Sort of Audience Do You Aim to Reach?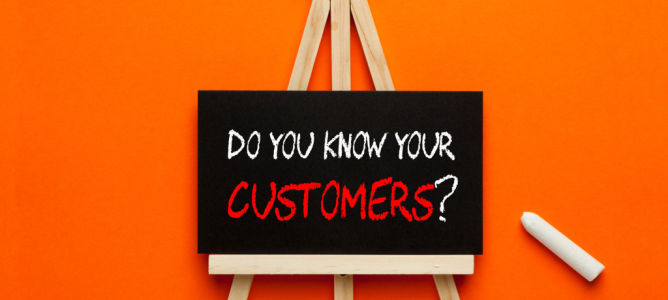 Are you targeting businesses or individuals because the audience will determine the approach for your business article writing? For example, if your business targets individual buyers, you'll use a more conversational and personal writing style. In addition, you might throw in some humor, depending on your industry.
In contrast, a business-to-business (B2B) client may require an article that showcases the firm's expertise and is informative. Business articles don't need to sound like an extract from a management book. Make your content easy to read and communicate the benefit the reader will gain from reading it for ten minutes.
Make Your Topic Timely, Relevant, and Engaging
8 out of 10 people read the headline only
Topic selection is crucial to the success of your business article. The best marketing plan in the world won't sell anything if your market and target audience aren't interested in your topic. The article may be beautifully written and researched, but no one will be interested in reading about 16th-century bookbinding, even if Google shows over a million results.
Your readers will lose interest in your message if you don't capture their attention immediately. 8 out of 10 people read the headline only, and if they lose interest, they move on.
It is essential to choose writing topics that are timely, relevant, and engaging, and these are different things:
Timely: for an article to be timely, it must be newsworthy and relevant to the current conversation.
Relevant: Relevance means that your audience will benefit from a topic. If your audience specializes in 16th-century bookbinding, avoid writing about plumbing because it won't be read or shared.
Engaging: make your article interesting. Add new information to a topic or take a unique position to make it more interesting. Don't rehash the same old things.
Keep a Professional Attitude
You give your clients total confidence when you do meticulous research, validate, and write for them. One of the critical dos and don'ts of formal writing is to make a wrong assumption. When your articles contain false information or errors, even your most well-intentioned clients will lose trust in you.
Whenever possible, check all details before publishing any business article. Be sure to thoroughly research any article marketing product's requirements, cost structure, etc., before writing about them.
Each step in writing an article is designed to increase reader engagement and relevance, and each step requires writing etiquette.
Keep It Simple Stupid (KISS)
So many aspects of life can be summed up with that mantra. Whenever you write a business article, keep it simple and make your business article scannable and skimmable because you attract more readers if your content is simple and easy to read.
Simple sentences, straightforward wording, and one idea per sentence are characteristics of easy-to-read writing. Don't expect your readers to read your article word-for-word. They only scan it for the information they are looking for.
A good strategy is to place the essential information in the first paragraph. In most cases, your readers will only read halfway through the article before moving on. The goal of writing business articles that sell is to provide readers with the information they need to solve a problem.
Identify a Problem and Offer a Solution
How does Google benefit you? You always find an answer to your question or solve a problem. Besides cute baby videos, the Internet has solutions and answers for all kinds of problems. Consider the problems that your readers face when you create business content.
Are there any ways you can help your readers?
Readers are more likely to share content that solves their problems, purchase your products, and become loyal customers if your content solves their problems.
Make it Easy to Share
You won't sell your business article if it isn't shareable. Recent trends favor presenting readers with "sound bites"—short quotes that summarize the article's main points with a "Tweet this" link. Once readers click the button, a link to the article is tweeted with the quotation.
Make sharing easy, and people will do it more often. Nowadays, most business blogs include social media buttons that allow readers to share content easily with their networks. Besides, online experts establish their credibility this way.
To grow your influence online, you must get people to read, share, and act on your advice. That's why the headline, opening, and closing are critical
– Henneke Duistermaat
Keep Graphics and Media Files to a Minimum
Graphics help explain your article's point more clearly. But most marketers recommend not overdoing them. Don't use complex graphics in whatever you are presenting. For an article or a section that explains, include some infographics.
Otherwise, your blog/website is more attractive to readers if you include media-friendly templates and images (these elements will attract readers to your articles or products).
Be Sure to Proofread Your Writing
 Editing and proofreading your business content is fine-tuning the writing dos and don'ts. Readers will notice the difference in quality and appeal. The best time to do this is after you've written your business article because you'll eliminate any errors that may have made their way through at the draft stage.
Check your content for grammar and sentence formation. Furthermore, most content marketing experts emphasize the importance of tone and clear, accurate writing with minimal fluff and spelling errors.
Make Your Business Articles SEO-Friendly
Finally, the purpose of SEO is to help readers find the articles and information they're looking for when they search on Google. It doesn't matter how well-optimized your article is; if no one is interested in the topic, your article won't sell.
It is often forgotten that SEO is not just about algorithms but also people reading these articles. Be sure to follow good writing etiquette rules and avoid keyword stuffing. Your article will rank higher on Google searches if it generates more interest, shares, and comments.
These are SEO rules and part of business content writing dos and don'ts.
The Don'ts of Business Writing Etiquette
Business articles are helpful depending on the industry. Your brand can be more successful if you provide valuable and insightful content to your audience. As a result, you can turn your readers into paying customers by building audience loyalty and satisfaction. To ensure that your business writing etiquette rules are followed, let's examine what you don't do.
Don't Plagiarize
It's a no-no to plagiarize. Search engines can penalize your website if you publish directly copied content. It is not limited to text alone but also images. You can create unique content by drawing inspiration from other articles and combining it with your opinions.
Cite the source if you must copy and check your posts for plagiarism online with tools such as scribbr and copyscape. To be on the safe side, use them before publishing.
Include at least one or two referenced quotes within the article and always give credit where credit is due.
Avoid Writing Thin Content
Generally, writers suggest avoiding thin content, depending on the industry or your needs. A 500-word blog once is not enough to establish authority or strength in your field. Yet, you should avoid writing anything that may be misinterpreted or confusing to your readers. Your readers should find the long content valuable and informative.
A shareable article doesn't have to be a particular length. When your content is easy to scan and adds value to your reader, sharing is more likely. Among top-performing Google articles, 1,149 words were the average word count.
Don't Use Complicated Words
Easy-to-read and easy-to-understand content is always the best. Remember that your readers come from diverse backgrounds. You lose readers by using over-the-top vocabulary and jargon in your content.
Also, complicated content is not SEO-friendly and not part of business writing etiquette. Make sure your paragraphs are short, your language is simple, and you include images whenever you can.
Make Sure Your Conclusion Isn't Ineffective
Lastly, focus on your article's conclusion. Your conclusion summarizes all the points you have discussed in your article. In your conclusion, you should provide an opportunity for your readers to respond to your message–a call to action (CTA). A compelling call to action encourages potential consumers to respond to your message immediately.
Write Engaging Business Articles
You can engage and influence your audience with business writing etiquette, whether you're a leader promoting an idea, a public speaker seeking to make a lasting impression on your listeners, or a business owner or content marketer promoting your company. Boost your agenda by using stories that advance your goals and objectives.
A key to successful business writing is developing stories that capture people's attention, touch their hearts, and motivate them to act. Your business articles are a strategic tool of persuasion and influence and show off the power of your brand.
The Sonary team is dedicated to helping individuals, businesses, and organizations make the right decision regarding your business efforts and processes. Our team comprises of expert marketers, content writers, users experience experts, leading developers, biz dev professionals, and fantastic product managers who strive to provide you with the most relevant and high-quality solutions for your business.