Price
Sell Team:

$19/month

Sell Professional:

$49/month

Sell Enterprise:

$99/month

Sell Elite:

$199 /month
Price
Free:

$0

Lite:

$25/mo

Premium :

$65/mo

Enterprise:

Get quote
Price
Individual :

$0/mo

Basic :

$10/mo

, 14-Day FREE Trial

Standard :

$14/mo

, 14-Day FREE Trial

Pro:

$24/mo

, 14-Day FREE Trial

Enterprise:

Request a Quote

, 14-Day FREE Trial
Pros
Provides a wide variety of customer support tools.
No credit card information is required for the demo account.
An automated ticketing system.
Zendesk is decently priced compared to competitors.
Pros
Simple interface
Easy to set up and get started
Seamless integration with the rest of the platform
Free to use the CRM
Pros
Visualized boards
Robust integrations
Extremely easy to use
Suitable for small and large teams
Cons
Not small business-friendly.
The online chat feature is not available in every subscription package.
The interface can be a bit tricky.
Cons
Lack of reporting features
No visual of your sales pipeline
Cons
No customizable reports
Cannot be purchased separately
Screenshots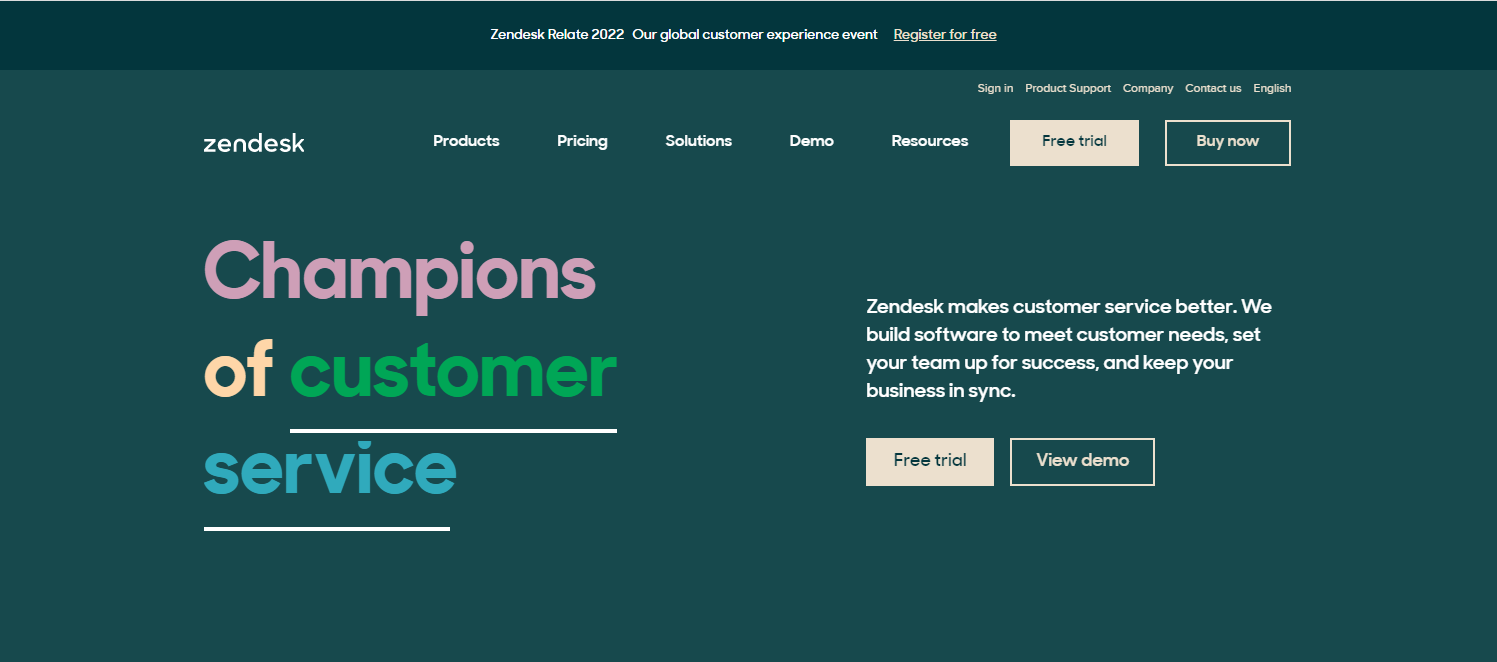 View 5 screenshots
Screenshots
View 4 screenshots
Screenshots
View 9 screenshots
General Features
Workflow Capability
Document Management
Social Network Integration
Integration API's
Customization
Data Import & Export
Test Environments
Project Management
General Features
Workflow Capability
Document Management
Social Network Integration
Integration API's
Customization
Data Import & Export
Test Environments
Project Management
General Features
Workflow Capability
Document Management
Social Network Integration
Integration API's
Customization
Data Import & Export
Test Environments
Project Management
Marketing Automation
Lead Management
Email Marketing
Campaign Management
Marketing Automation
Lead Management
Email Marketing
Campaign Management
Marketing Automation
Lead Management
Email Marketing
Campaign Management
Sales Automation
Opportunity & Pipeline Management
Desktop Integration
Contact Management
Product & Price Management
Customer Contract Management
Call Management
Channel Management
Sales Automation
Opportunity & Pipeline Management
Desktop Integration
Contact Management
Product & Price Management
Customer Contract Management
Call Management
Channel Management
Sales Automation
Opportunity & Pipeline Management
Desktop Integration
Contact Management
Product & Price Management
Customer Contract Management
Call Management
Channel Management
Analytics & Reports
Reporting
Forecasting
Marketing Analytics
Analytics & Reports
Reporting
Forecasting
Marketing Analytics
Analytics & Reports
Reporting
Forecasting
Marketing Analytics