Price
Sell Team:

$19/month

Sell Professional:

$49/month

Sell Enterprise:

$99/month

Sell Elite:

$199 /month
Price
1,500 Contacts:

$450/mo

10,000 Contacts:

$650/mo

20,000 Contacts:

$875/mo

Agency:

Custom Pricing

Enterprise:

Custom Pricing
Price
Lite:

$40/mo

Pro:

$80/mo

Max:

$100/mo
Pros
Provides a wide variety of customer support tools.
No credit card information is required for the demo account.
An automated ticketing system.
Zendesk is decently priced compared to competitors.
Pros
Built-in marketing automation
Wide range of integration options
Powerful analytics and funnel tracking
Intuitive social media management tools
Pros
Appointment scheduling with calendar integrations
Strong contact management features
Customizable sales pipeline
Payment processing and checkout pages
Cons
Not small business-friendly.
The online chat feature is not available in every subscription package.
The interface can be a bit tricky.
Cons
It doesn't have a native SMS marketing integration
Email and landing page customization is basic
Limited functionality compared to dedicated CRM tools
Difficult to onboard without dedicated assistance
Cons
The advanced reporting features are only on higher plans
The tool Is often considered complex by newer users
Screenshots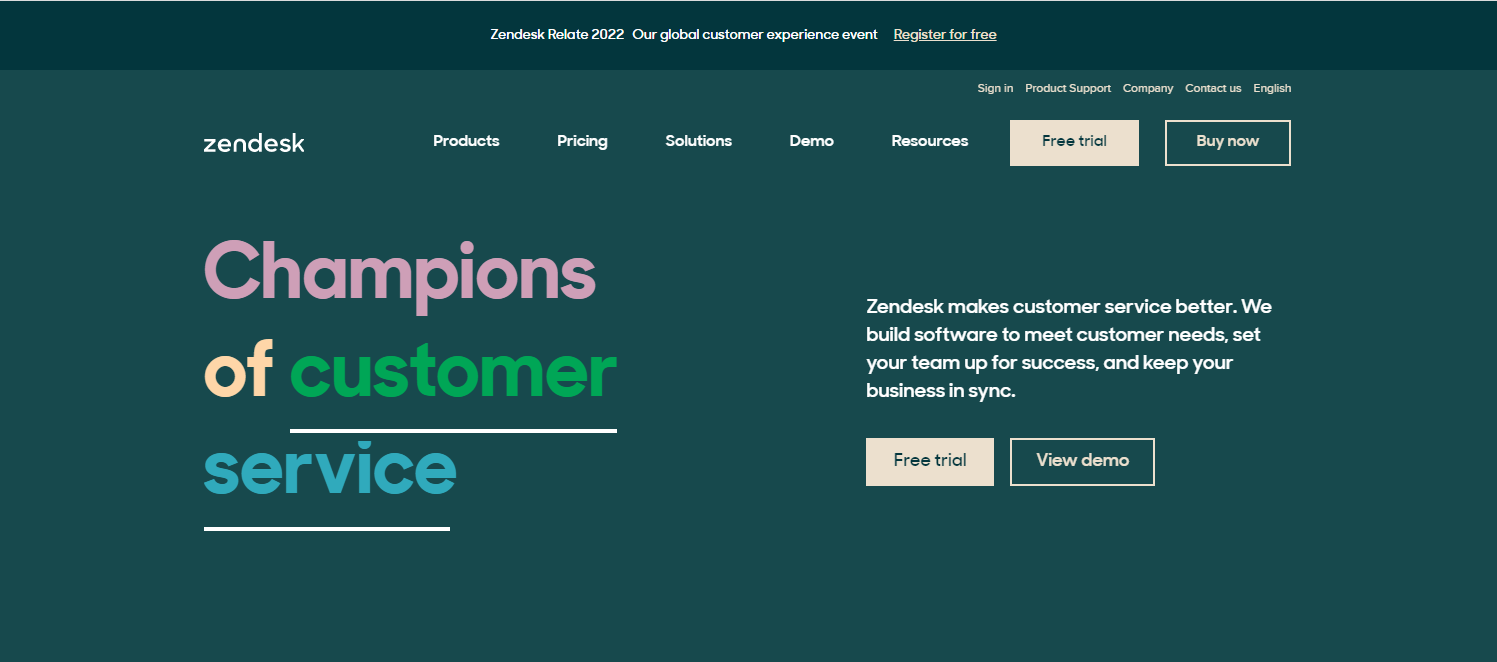 View 5 screenshots
Screenshots
View 2 screenshots
Screenshots
View 2 screenshots
General Features
Workflow Capability
Document Management
Social Network Integration
Integration API's
Customization
Data Import & Export
Test Environments
Project Management
General Features
Workflow Capability
Document Management
Social Network Integration
Integration API's
Customization
Data Import & Export
Test Environments
Project Management
General Features
Workflow Capability
Document Management
Social Network Integration
Integration API's
Customization
Data Import & Export
Test Environments
Project Management
Marketing Automation
Lead Management
Email Marketing
Campaign Management
Marketing Automation
Lead Management
Email Marketing
Campaign Management
Marketing Automation
Lead Management
Email Marketing
Campaign Management
Sales Automation
Opportunity & Pipeline Management
Desktop Integration
Contact Management
Product & Price Management
Customer Contract Management
Call Management
Channel Management
Sales Automation
Opportunity & Pipeline Management
Desktop Integration
Contact Management
Product & Price Management
Customer Contract Management
Call Management
Channel Management
Sales Automation
Opportunity & Pipeline Management
Desktop Integration
Contact Management
Product & Price Management
Customer Contract Management
Call Management
Channel Management
Analytics & Reports
Reporting
Forecasting
Marketing Analytics
Analytics & Reports
Reporting
Forecasting
Marketing Analytics
Analytics & Reports
Reporting
Forecasting
Marketing Analytics