There are two options for starting an LLC: in your home state or another state. Both options have advantages and disadvantages, including registration fees, administration complexity, and taxes.
It is recommended that you register your LLC business in the state where you do business because it's quick. But the state, tax, and LLC laws in your business home state may pose a challenge. Perhaps registering in a different state would be a better option in such a case.
LLCs enjoy unique advantages in some states. For example, Wyoming has no personal or corporate income tax, making it a popular location for businesses to register as LLCs. Meanwhile, Nevada does not charge franchise taxes and offers strong privacy protections for business owners.
It is no secret that Delaware is one of the top places for businesses to register. The low filing fees and favorable laws contribute to its attractiveness to business. As of 2021, Delaware had added 336,407 business entities across the franchise. The number of business entities topped 1.8 million at year-end, with new LLC formations growing 36.9% and corporations adding 20.8%.
This decision could be as simple as forming a business in your home state or as daunting as choosing a state from 50 different options. Here are five factors to help you decide which state to incorporate your LLC.
Five Factors to Help You Decide Which State to Incorporate an LLC
Can one state provide a better business climate than another? Yes. Registering your business in a state with a business-friendly reputation offers more perks. If you consider that some states provide unique asset protections, any additional expenditure of time and money might seem cheap.
It is common for LLC owners to form their LLCs in the state where they intend to do business – often their home state. But creating an LLC in a state other than the one where it does business can increase the formation and administrative costs since the LLC will have to register as a foreign LLC. So before moving to Delaware, here are five factors you should consider when making your decision below.
Limited liability companies protect owners from personal losses. LLCs can be formed for almost any trade and owned by anyone. Corporations are easier than sole proprietorships, but more complex.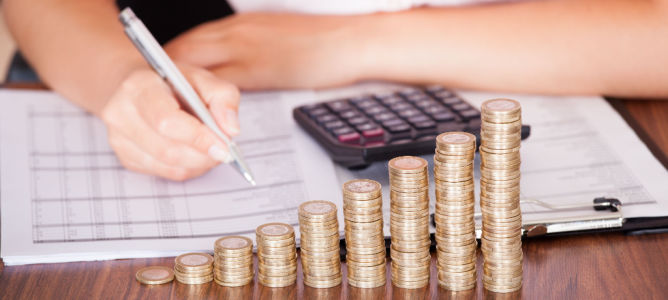 1. Formation Expenses to Consider
Doing business in your home state requires registering an LLC, even if the LLC is formed in another state. For instance, registering an LLC in Texas costs $300, three times as much as in Delaware.
But if you choose Delaware over Texas for the startup fee, your savings will be wiped out after one year. Depending on the state, filing fees can be deceptive. It costs only $100 and $90 to file in Maryland and Delaware, respectively, but these fees only put you in a queue that can take many weeks to get an LLC certificate.
You may have to pay extra for "expedited service" if you want your LLC to be formed within a reasonable timeframe in a state charging less. When deciding what state to incorporate, disregard initial filing fees as the primary consideration.
2. State Maintenance Fees and Other Expenses
To maintain your company's registration in its home state, you must pay annual fees to the state for keeping it registered and the cost of maintaining a registered agent there.
The annual maintenance fee for LLCs is often lower than the initial filing fee. But it's more expensive in some states to maintain your registration than to form it (California, DC, Delaware, and Maryland, for instance).
Additionally, you will be required to register your company in every state where your company operates and pay annual fees there. It is called "foreign registration" or "registration as a foreign entity."
You will also have to pay for a registered agent in each state where you register. For example, Texas requires LLCs to designate a registered agent with a Texas address to receive legal documents.
You may want to avoid registering your company in a state where it doesn't do business, has no regular physical presence, or needs a registered agent unless there is some other compelling reason.
3. Income Tax Considerations
Taxes and fees in both states are a significant concern when you form your business in one state while earning income in another. State income tax classifications for LLCs differ from state to state.
To find out how a state taxes LLCs, visit the state's revenue department once you have determined your LLC's tax status.
There are two factors to consider:
How is the tax calculated? Almost all states base their state taxes on federal income taxes, but some states modify that basis.
What effect does the LLC's tax classification (sole proprietorship, partnership, S corporation, or corporation) have on state income taxes?
All states impose franchise tax, annual reporting fees, and other taxes on incorporated companies. A state taxes your business if it has a physical or economic presence there. 
What is a Franchise Tax?
In some states, income tax is called a franchise tax. Contrary to its name, a franchise tax is not a tax on franchises. Instead, states impose a tax on companies that operate within their borders, such as limited liability corporations (LLCs). It allows them to exist as legal entities and carry-on business.
For example, forming an LLC In in Nevada means no franchise tax. Delaware might be the cheapest on how to get an LLC, but there are better choices regarding ongoing expenses. Why? Delaware franchise fees are a minimum of $300, while Texas companies will only owe franchise fees once their revenues reach $1.2 million.
In other states, LLCs may be subject to a gross receipts tax instead of an income tax.
4. Reputation for Pro-Business Law
Did you know Delaware is home to more than half of the stock exchanges, NASDAQ companies, and 60% of Fortune 500 companies? The Delaware corporation makes up 75% of all IPOs in the United States.
While the United States often ranks as one of the best countries for starting a business, state-to-state differences exist in business law. A pro-business law is one of the factors to consider, and Delaware's "Delaware advantage" is pro-business.
Thanks to the Chancery Court, a non-jury court with a corporate law specialty, and the state's laws themselves. For example, according to its business judgment rule, the court cannot second-guess company leaders' decisions regarding stockholder interests.
In your LLC, you are free from court interference, subject only to the yearly exercise by stockholders of their right to elect the board, and are free to take whatever actions you deem appropriate.
Among the 50 states, the Chancery Court is the only court focused on business. Compared to state courts, the Chancery Court is likely to resolve business litigation matters more expeditiously. Moreover, Delaware's extensive case law is a roadmap for judges, businesses, and their legal counsel regarding what is permissible in business.
5. Online Filings and Access to Information
Depending on your concerns, public access to information and online filing and retrieval of documents can be an advantage or a disadvantage. An example of a state that provides user-friendly online filing services in Florida. When thinking of how to start an LLC in Florida, your LLC's information, including the below, is made publicly available online:
Articles of Incorporation
Articles of Organization
Annual Reports
In addition to allowing you to quickly retrieve your company's information for free on the Department of State website, such online services can be convenient for business owners. Clients, investors, banks, etc., find it easier too.
If you value privacy, an LLC in Nevada, Delaware, and Wyoming, offers business asset protection. The state's online filing services may differ widely, but they are known for their minimal reporting and disclosure requirements.
In public filings, this facilitates anonymity for business owners, making it easier to hide assets and avoid litigation. Furthermore, Wyoming allows you to protect your identity by appointing a third party to hold your stock while you retain voting rights.
Forming an LLC in Nevada does not share financial information with the IRS. You may need to publish the LLC's articles of organization in a newspaper if you are considering how to create LLC in New York.
If you are considering registering an LLC in NY or how to create an LLC in any other state, seek help from an expert. This is especially true if your home state is deficient from an asset protection perspective.
So, What's the Best State to Start Your LLC in?
In most cases, the state where you plan to do business is the best place to form your LLC. In any state, you choose to start, whether Wyoming vs. Delaware LLC, you must file articles of organization with the appropriate agency. These documents are usually filed with the Secretary of State with a payable fee.
You may find it advantageous to form an LLC in a state without income taxes if your business is subject to state income taxes. However, you will need to determine the implications of conducting business outside that state.
Your LLC may still need to be registered as a foreign LLC even if you live and operate your business in another state. Wyoming, Nevada, Delaware, and New Mexico are great choices if you're a non-US resident and want anonymity.
Our team includes expert researchers, content writers, developers, business development professionals, and awesome product managers. Whether you're looking for trends, a glossary, or specifics about a particular industry, there's an article for you. Click here.