What is Dropbox?
For users looking for a central repository to share, sync, and store files, Dropbox is a secure cloud storage service for virtually any size and media type. Dropbox offers anytime, anywhere access, and real-time syncing across all devices. Users can access Dropbox accounts with desktop apps on Windows or Mac, with its mobile app for iOS and Android mobile devices, and any web browser.
Popular Dropbox Features  
Dropbox was introduced in 2007 as a file management system with a free plan to make it accessible to everyone. Since then, Dropbox has grown its offerings to include: 
File storage and syncing
Built-in word processor (Dropbox Paper)
Commenting and collaboration
Backup and file recovery
Ransomware protection
Multi-factor authentication
Others have tried to emulate Dropbox's features giving rise to a host of Dropbox alternatives. Businesses that want control over their options can turn to free and open source cloud storage and file hosting solutions.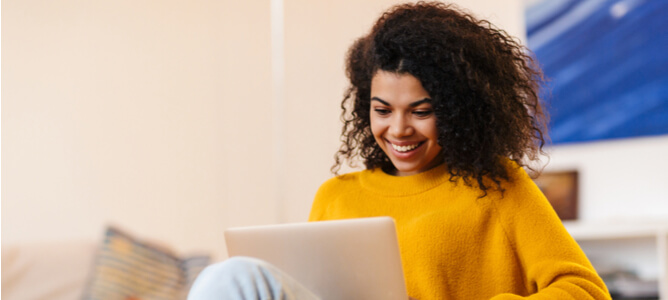 Photo by Dean Drobot, Shutterstock
What Does Free and Open Source Mean?
Free and open source software is software for which anyone can inspect, modify, and enhance the source code, according to Opensource.com. Unlike proprietary (or closed source) software controlled by the business that owns it, like Dropbox, open source software is developed with the intent and permission for others to use the software for any purpose they wish. When open source code is modified, the licensing usually stipulates it must be released to the community.
Benefits of Open Source Software
Open source software is popular for cloud-based data storage, file storage, and remote collaboration and is critical to internet-based programming. Linux is the largest and best-known example of open source software, and other examples include LibreOffice and Mozilla Firefox. Here are some examples of open source software benefits:
Community support. Open source software has a community of developers behind it creating an open exchange of ideas and knowledge, referred to as the "open source way."
Free software. "Free" in "free and open source software" refers to the freedom of use instead of free of charge. However, open source software usually has a version available for free or a nominal licensing charge.
Secure and stable. With a community accessing the code, users are comfortable that software bugs are found and fixed quickly. Open source software often uses zero-knowledge, or end-to-end encryption, and is HIPAA and GPDR compliant.
Tailored software. Small business owners can hire open source programmers to modify the software to meet their business needs.
Business owners are responsible for managing and securing the code, and they can be liable for any issues the software causes to their business, customers, or clients. Companies are discouraged from using open source software for financial and HR functions.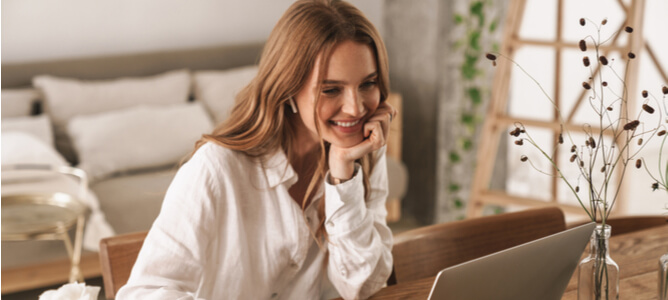 Best Dropbox Alternatives
NextCloud
NextCloud offers a single platform free and open source solution where the customer is 100% in control. Nextcloud offers file syncing, file versioning, sharing, collaboration, and synchronization across all devices. Nextcloud encourages small businesses to use its Simple Signup program that uses hosting providers offering at least 2GB of free storage.
ownCloud
This open source alternative to Dropbox offers file and folder sharing and collaboration on par with Dropbox, except your files are hosted on your private Linux server or cloud. Users can connect to ownCloud's file manager through any web browser. ownCloud offers sync and access via Linux, MacOS, or Windows computers, smartphones (iPhones), and other mobile devices.
SpiderOak
SpiderOak provides cloud storage for sharing and storing files, and collaboration with cross-platform syncing across all your devices and browsers.
Seafile
Seafile is a virtual drive that provides extra storage, file sharing, collaboration, and access anytime and anywhere.
Syncthing
Syncthing is a continuous file synchronization program that synchronizes files between two or more computers in real-time.
Free Dropbox Options
While not open source, this article wouldn't be complete without including these DropBox alternatives that are free and readily available.
GoogleDrive
Google gives all Gmail account holders free access to Google Drive. This free Dropbox alternative provides 15GB of free storage (across Google Drive, Gmail, and Google Photos). Its features include file storage and recovery, sharing, and the ability to edit, download, and convert Microsoft Office files. Users have access to 100's of Google Drive apps.
Microsoft OneDrive
OneDrive is Microsoft's file storage platform built-in to Windows 10/11. All Microsoft account holders receive 5GB of free storage space. If you are a Microsoft 365 subscriber, Microsoft OneDrive provides 1TB of cloud storage, making it an excellent Dropbox alternative. Features include document sharing and collaborating, ransomware recovery, Personal Vault (for added security), and more.
Explore Sonary's IT Solutions
Check out Sonary's IT software solutions, including hosting and IT Service Management, for many of your small business needs.
Check out our Learning Hub for other small business tips and tricks.