There are over 1.95 billion websites in the world (at the time of writing). Currently, over 250,000 websites are created every day on the internet. However, a majority of these websites are not hosted and are inactive. According to Internet Live Stats, only 200 million of those websites are active.
Less than 64% of small businesses have a website some of which are not active.
The world has 213.65 million companies as of 2020. With active websites belonging to both individuals and businesses, this means that millions of businesses don't even have an active website. Study shows that less than 64% of small businesses have a website some of which are not active. For this reason, being able to host a website can give you a competitive edge as a business or create an opportunity for you, as an individual, to serve businesses with inactive websites.
This article is a complete guide for hosting a website and recommendations on the various solutions available for you to host a functional website.
What does it mean to host a website?
A website is a collection of related web pages stored as files. These files include images, documents containing codes (.TXT), icons, videos, and other file types which are sorted into folders and accessed by the web visitor through links displayed on the webpage.
For these files to be accessible through a webpage, they all have to be stored on a computer. Keeping them in your local storage will make it possible for you to access these web pages only through your PC or any other device that's connected to the local storage. In this case, your PC hosts those files and consequently, hosts your website.
For your website to be accessible to anyone that's connected to the internet, you will have to transfer those files to a special computer that is linked to the internet and can be accessed remotely. These remote-access computers are called servers.
Servers are expensive to set up and maintain since they have to be accessible all the time. So, not a lot of businesses can afford to own one of their own. Fortunately, there are hundreds of server companies that were created to provide hosting services to businesses and individuals that need a website. As you already know, the needs of businesses and individuals vary. So, these businesses have created different website hosting services to meet these needs at different costs.
Types of website hosting services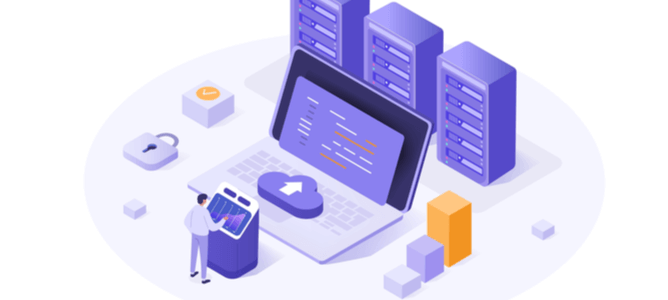 So far, there are four types of hosting that you can choose from when you need to host a website. These services are described below.
Shared Hosting
Servers receive millions of requests and can heat up pretty quickly. To avoid breakdown, cooling systems are recommended. Installing and maintaining these servers and cooling equipment can be laborious and costly.
Asking a business or individual to pay for these labor and facility costs could be discouraging. And most of them aren't going to expend the power of one server anyway.
To increase affordability, web hosts partition these servers, allowing individuals or small businesses to purchase and use each portion. That way multiple website owners can share the cost of running one server.  This is known as shared hosting.
This website hosting type is suitable for new businesses and individual websites that are not expecting throttling traffic any time soon. However, as the number of website visitors increases, there is a need to migrate to a more sustainable hosting service.
VPS hosting
You will need more space on your server to accommodate more website traffic. However, that doesn't necessarily mean that you'll need a whole server dedicated to your website. While that is a juicy idea, it's a bit extravagant and cost-inefficient. Choosing a bigger portion of a shared server would be a good fix. But, with more traffic comes bigger data and the need for you to have more control over how that data is collated.
VPS (Virtual Private Server) hosting allows your website to use servers with fewer partitions (i.e. bigger portions) to receive and process more remote requests than what's obtainable from a shared hosting service. It also gives you better control of your website by giving you a dedicated file manager to access and organize your remote files in real-time.
Slightly more expensive than the shared hosting option but it's the perfect choice for mid-size companies, popular magazines, and e-commerce businesses.
Dedicated hosting
Enterprise businesses have complex websites receiving enormous traffic from various regions worldwide. Some even have dozens of websites for their products and subsidiaries. To keep all these assets together and stay on top of everything that's happening on their websites, enterprises will need more server power and may want to install special software or choose a more suitable Server Operating System to run their websites. Therefore, a whole server can be dedicated to hosting their array of websites. This is called a dedicated web hosting service.
Dedicated hosting is more expensive than other website hosting services and will require sound technical skills to manage the files effectively. However, it remains the best option for large businesses and popular blogs/magazines.
Managed WordPress hosting
Technically, this is a shared hosting service for WordPress-powered websites. It allows the hosting company to manage your files, run updates, backups, and routine maintenance on your behalf.
This type of hosting is designed for people with little or no experience with servers. It prohibits their access to the backend and prevents them from messing their files and entire website up accidentally. Nevertheless, you can easily add and remove files from the WordPress admin dashboard.
How do you host a website?
Now, you know what it means to host a website and the type of hosting services available to you. It's time to figure out how to host your own website. These five steps below will guide you from start to finish.
Register a domain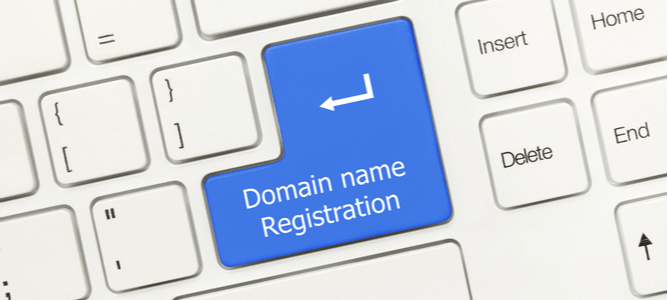 Everything needs a name. Unlike humans that share names, every website has a unique name with which internet users can find and identify it. This name is referred to as a domain.
The first step to hosting your website is developing a domain name. When you come up with one, you can check for its availability on domain registration platforms like GoDaddy. Some founders prefer to confirm domain availability before deciding on a company name.
If your desired domain name is available, you can register your domain name's an appropriate extension(s) using any domain name registrar. For commercial businesses, the .com extension is best. Nonprofit and intergovernmental organizations usually take the .org alternative. You can register all the available extensions so that imitators won't use them against you in the future.
Decide on a preferred hosting type
You can choose any of the four types of hosting services described above. However, there are certain factors that you should consider before deciding on the right hosting package for your website. These factors include
Technical experience: Managed WordPress and shared hosting is ideal for people with minimal technical experience. Database administrators and developers will appreciate higher control, so the dedicated hosting option would seem attractive.
Budget: If you lack the technical skills to manage a dedicated server by yourself, but need complete control that it provides, you can consider adding a techie to your team. On the other hand, if you're working with a tight budget and willing to sacrifice server control, a shared hosting plan isn't a bad idea. Moreover, it costs less than $8 per month.
Expected traffic: Most new businesses don't expect a lot of traffic to hit their website immediately after launch. Only a few receive a disturbing amount of visitors in the first year. So, choosing a shared server may be the perfect option. Nonetheless, you can consider a VPS if you need higher server power, more storage space, and better control over your backend files.
You don't have to overthink your decision for new businesses at this stage. You can simply go with a shared server and migrate to a more sophisticated option as your business grow.
Choose a hosting service provider
There are hundreds of hosting service providers on the internet but a few household names. These leading brands are reputable for serving certain types of businesses and websites. We have an elaborate review of some of the best hosting services. You can look at our review page for website hosts here.
In my experience, I can recommend a few hosting service providers.
Wix: Suitable for creatives and graphics-heavy websites.
Elementor: Best for WordPress-powered websites.
Ionos: One of the cheapest hosting services, ideal for early-stage startups working building on a tight budget.
Configure your DNS
After registering your domain name and signing up for a website hosting package, you can now install and configure your Domain Name System (DNS). This is a directory that connects web browsers to your website.
The hosting servers are identified with unique IP addresses. Setting up your DNS links your registered domain name to the server's IP address (or the portion of it) that will host your website. This way, when people type your domain name into their browsers, it will pull up content from the linked server folder.
DNS is usually preconfigured by your website host. However, there are times when you need to put on your techie gloves and manually carry out the configuration. This can be a pretty complicated process but here's a simplified guide for DNS configuration.
Upload your website files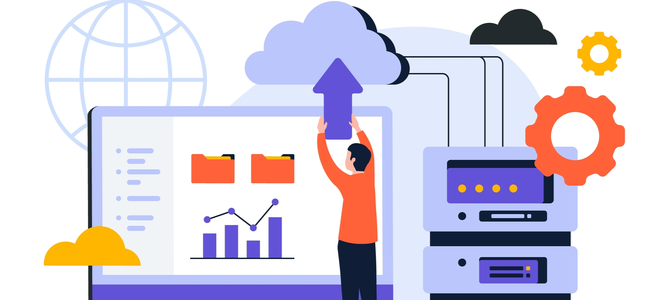 With your DNS configured, internet users can locate your website through your domain name. At first, the server will return a blank or error page. Remember that your website is a collection of similar web pages stored as files. You need to upload those files into your server to be translated into readable webpages by browsers.
Usually, if you hired a website developer, they will send this file to you in a ZIP folder. All you need to do is upload this folder onto your server and unzip it. Voila!
However, most web developers offer to upload these files for you to ensure that everything is working properly before you regain full control of the website and server.
Alternatively, some hosts provide platforms to install content management software (CMS) like WordPress and Joomla. With CMS, you can download templates or themes from design marketplaces, upload them through the admin dashboard and customize them to fit your needs. Customized themes may not look exactly like your dream website in the end but they are pocket-friendly options to start with.