30-Second Summary:
To build a WordPress website, you need to start by finding a web hosting company.

Next, you need to register a domain, which you can do for free with most web hosting plans.

Third, you need to install WordPress, which you can do in one click through many web hosts.

Fourth, you need to design your website by selecting a WordPress theme to work from.

Last, you need to install plugins that make your website easier to use for your visitors.

You should definitely consider a website builder to help with usability and design.
If you want to build a website for your business, starting that process can be daunting. After all, learning how to design, code, and build a website from scratch requires a lot of training. But if you don't want to take the time for that training, you can save yourself a lot by building a website on WordPress.
Why should I choose WordPress to build my website?
Knowing that about 19.1% of all business was online, WordPress has handled at least 10% of that. It's estimated that 455 million sites use WordPress, making up just under half of the world. WordPress is the preferred platform because it is easy to pick up and customize. Best of all, WordPress is completely free.
When building your website, you have to pay for the hosting, domain, plugins, and (possibly) website design tools. So when you don't have to pay for the system that supports your website, that frees up a lot of your income.
So if you want to learn how to build using this free tool, check out our six-step process.
How to build a WordPress website [The 6 step process]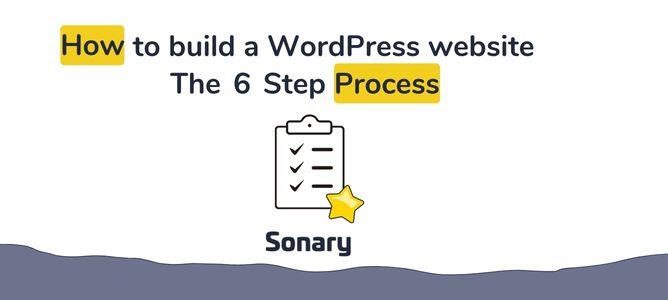 When building your first WordPress website, there are six steps you need to follow:
Signing up with a web host
Choosing a suitable domain name
Installing WordPress
Choosing a WP Theme
Installing the right WP plugins
Choosing a WP website builder (if you want more design options than a standard theme)
Regardless of how you choose to start your new website, you'll need to follow all six steps to be successful.
1. How to get web hosting For WordPress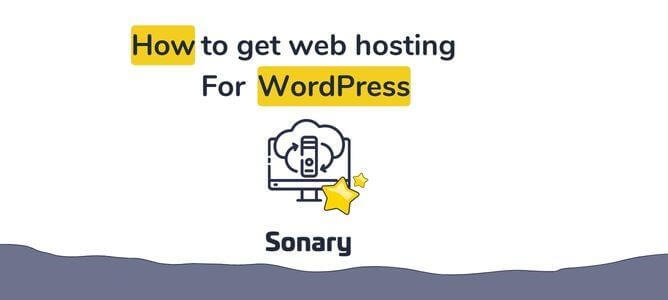 Before you can start building your website, you'll need to choose a good web host. For WordPress, your options depend on whether you go with WordPress.com or WordPress.org.
When choosing WP.com, you don't get to choose a unique host. Instead, your host is WordPress.com, which comes with certain limits.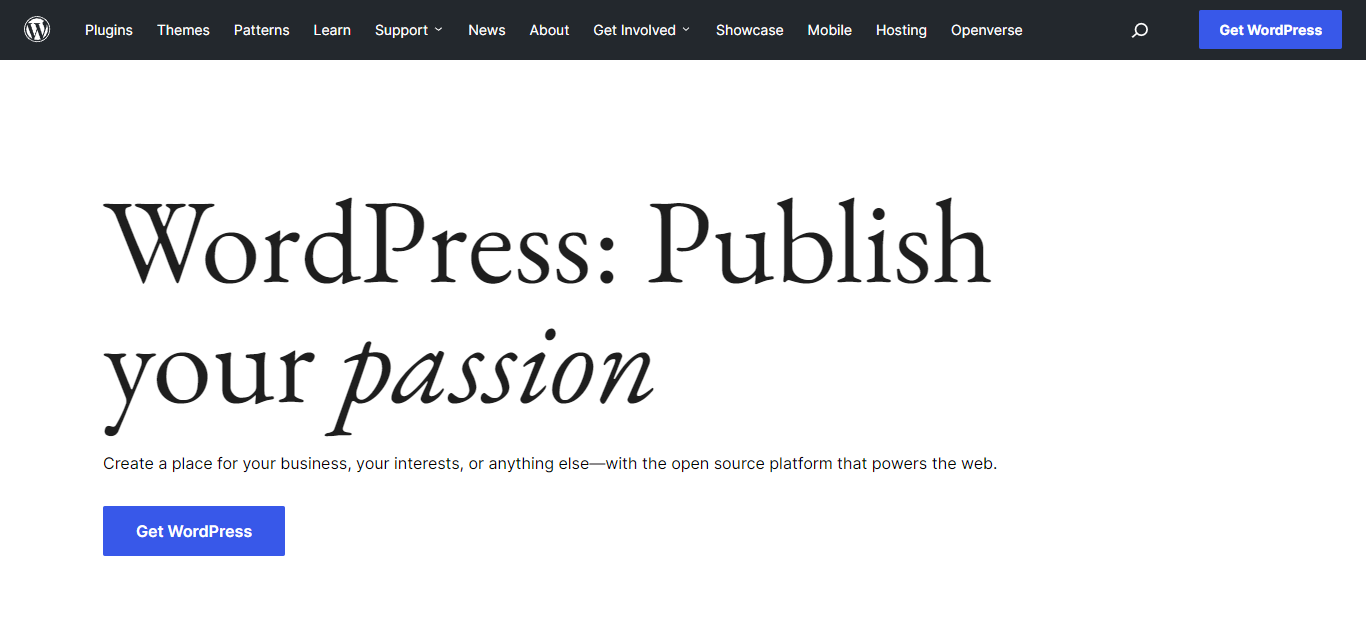 The most important of those limits is the cost, as the WordPress Business Plan costs $25 to $33 per month. This can be steep, especially if you are working with a limited budget.
If you want your website to be more than a portfolio or service page, you need to pay for the business plan. The two weaker plans do not let you install plugins, which is a must have if you want to run a true internet business.
WP.org, by comparison, is cheaper, offers more features, and provides a greater opportunity for growth. You just need to know how to choose the right hosting plan for you.
Different hosting types you must know
When shopping for different web hosts, you'll come across four different hosting types. Here's a breakdown of what they are and why you should choose them:
If you are a new business (or individual) with a small budget, it's better to start with shared hosting. Once you grow your business and your website can't handle it, your host will send you messages that the server load you have is too high, and it's time to upgrade.
All the hosts we recommend also include website building features. Choosing a host with a poor website designer is one of the more common mistakes in searching for the right web host.
2. How to choose a domain name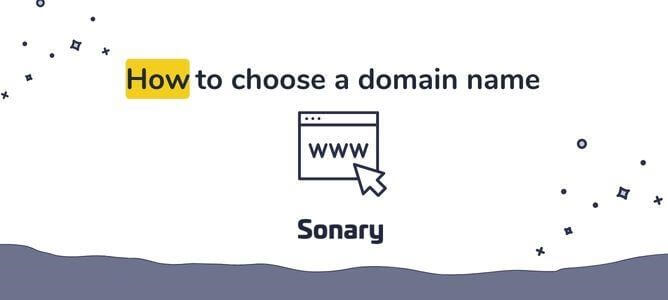 A custom domain can help solidify your online presence. This is something you'll want to think about before choosing a web host, as most hosting providers offer a free domain name with a web plan.
When choosing a domain name, the costs for most of them average around $10 to $20 annually. If your domain name has a higher demand, you'll need to pay more to get it. To find inexpensive domain names, you can buy through your current host or other providers (like Namecheap).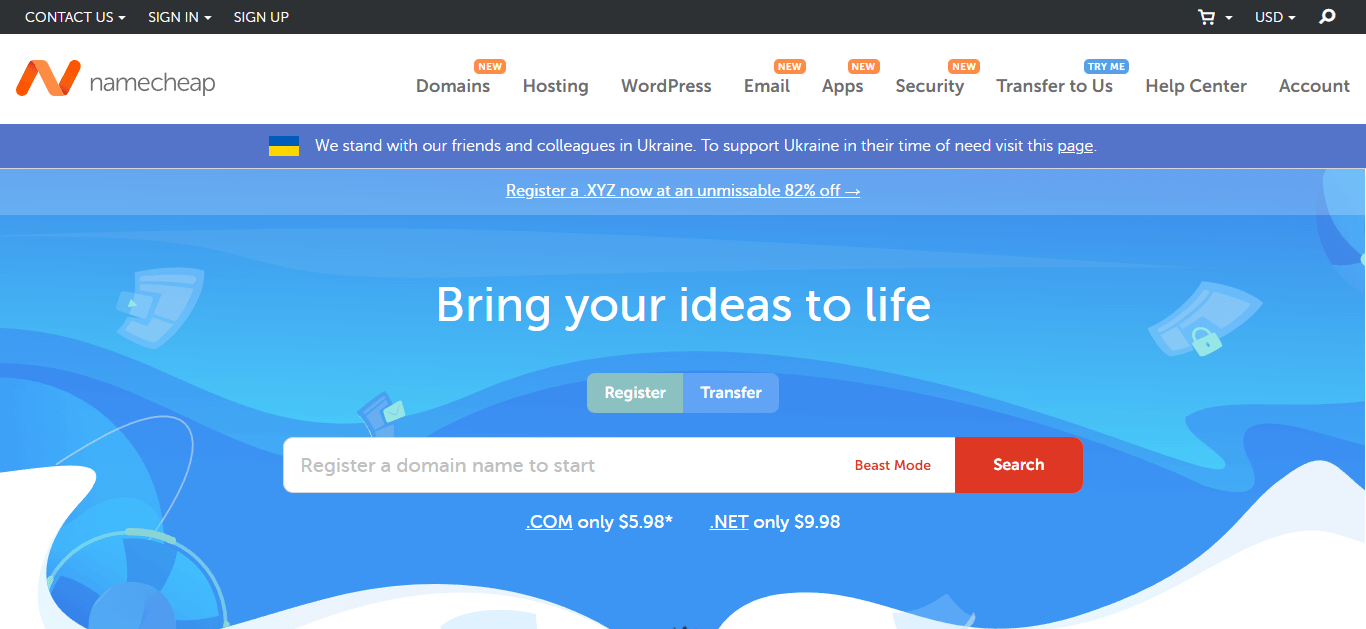 Regardless of what domain name you pick, it should meet these needs:
Your domain name should match the name of your business to help your branding grow.
Make your domain name easy to type (ideally shorter) so people don't have to put much effort into getting to your site.
Make it simple and hard to confuse so it sticks in the minds of people who visit.
If applicable, use keywords related to the type of business you do or where your business operates to help you rank for search engines.
Try not to linger too long on selecting a domain name. As long as it hits all the requirements above, you will find something good.
3. How to install WordPress for your website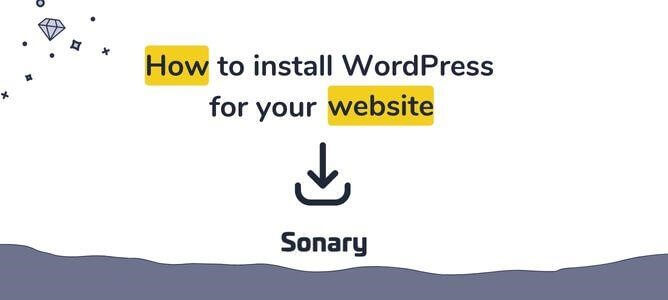 Major web hosts, like Bluehost or HostGator, both offer one-click WordPress installation. By sticking with hosts that offer this service, you won't have to worry about the extra steps to install WordPress.
To install WordPress via these two sites, you need to access your hosting control panel and click a button that will either say "login to WordPress" or "Install WordPress." Many of these sites will also provide you with some default plugins, which is an important part of your website we will discuss later.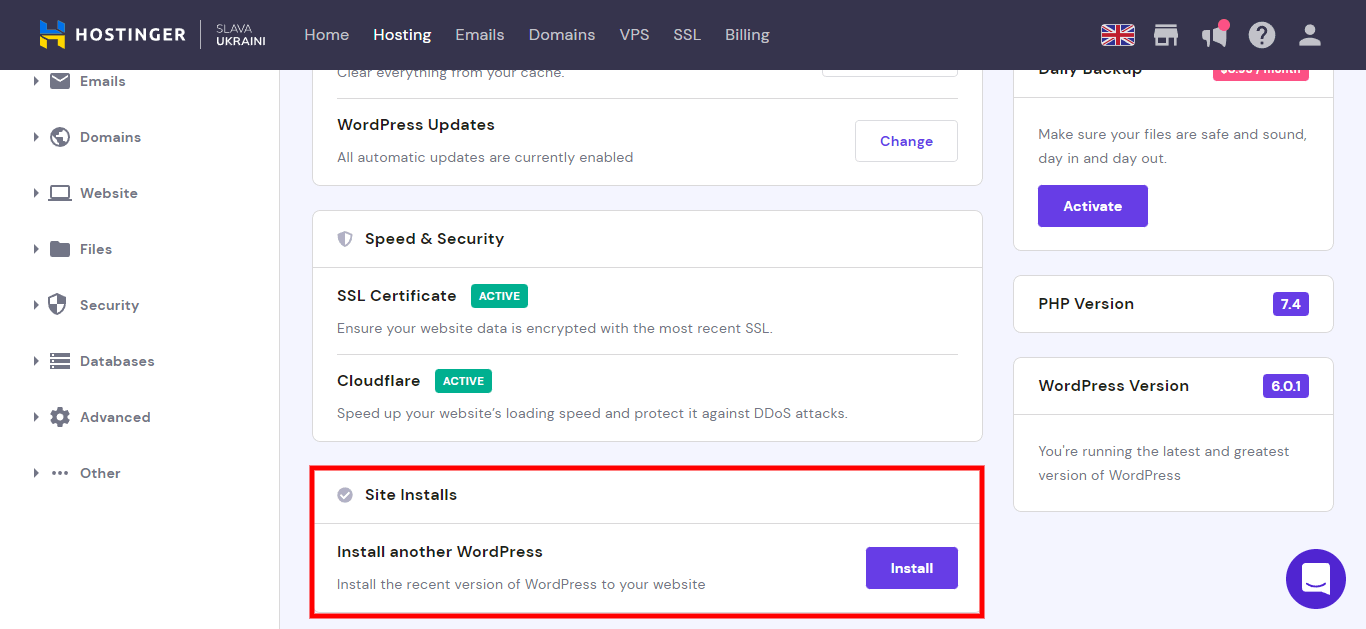 Regardless of the host you choose, each page will have its own instructions on how to install WordPress. By using these individual guides, you should have no problem getting it done. You'll know you've done it right when you see a button to manage your website that links to your new WordPress dashboard.
4. How to choose a WordPress theme for simple design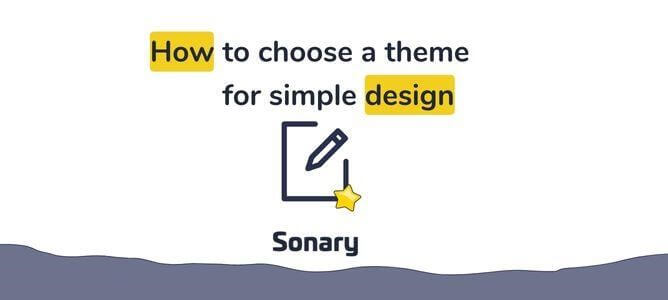 Once you pay for your host, pick a domain, and install WordPress, you can look towards the design. WordPress simplifies this by allowing you to start with various themes. These themes act as the design foundation for your new site.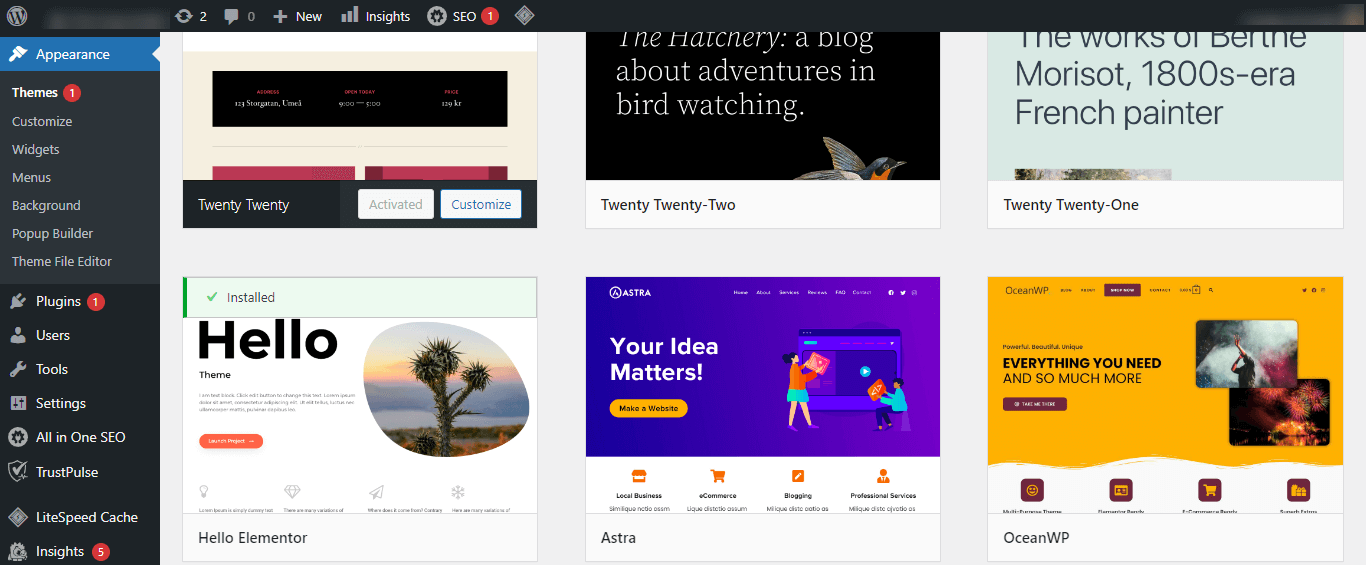 When choosing your first WordPress theme, you have one of two choices:
Choose a free theme that comes with your WordPress account
Choose a premium theme that requires you to make a payment
To sort through a list of premium and free themes, click "Appearance" and "Themes" under the left-hand navigation bar on your dashboard. From there, click the "Add New" button that now appears in the top middle of your page.

From here, you'll find a list of the most popular themes for WordPress. To make them most of it, click the Feature Filter found in the center of the page. From there, you'll find various filters based on your design preferences and (most importantly) the type of website you want to build.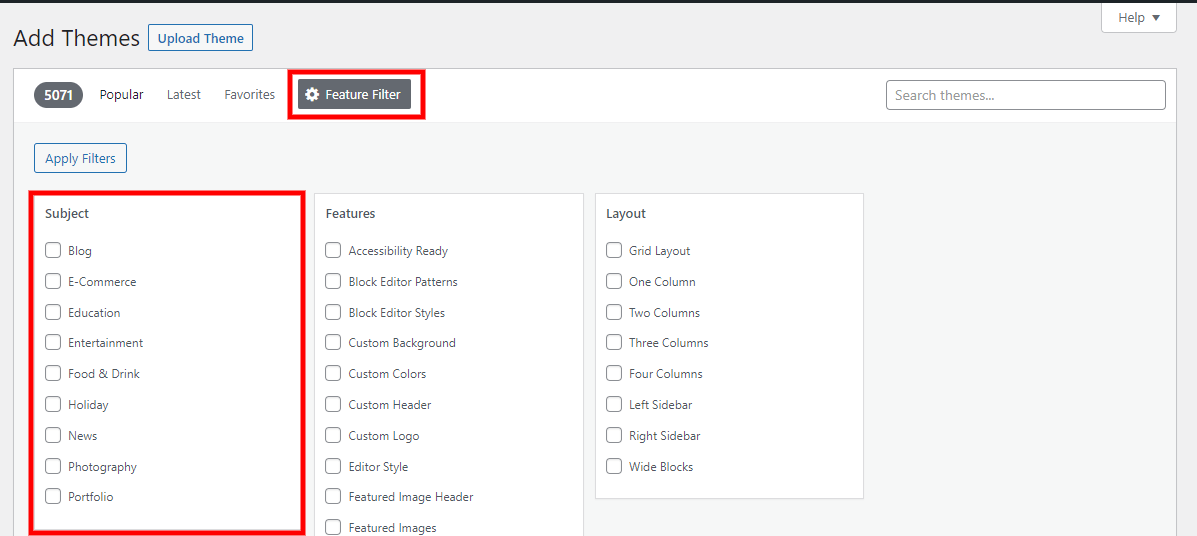 Browsing the themes by site type will let you find themes more applicable to your situation. For example, if you are a roofing contractor, WP literally has a theme ready for you.
You might wonder about optimizing your website for mobile devices while picking a theme on your desktop as well. WordPress's themes already work for this, so just take the time to look at your website on your smartphone after applying the theme.
Before you jump the ship and pick a theme, click "preview" to see the theme in action. If you like how the theme looks, click "Install" to get the theme on your website. Once that's done, click "activate" and your theme will be active on the site.

Before the theme is completely ready, you'll need to customize the theme to add your unique content. Thankfully, WordPress.org's editor is fairly simple, but it lacks some power. Experiment with it a bit to see how it works, and you'll find it to be pretty simple.
To boost your editing power a bit, you'll need to look for advanced website builders, a topic we will revisit in the last section. First, we need to look at how you can install different WordPress plugins.
5. How to install WordPress plugins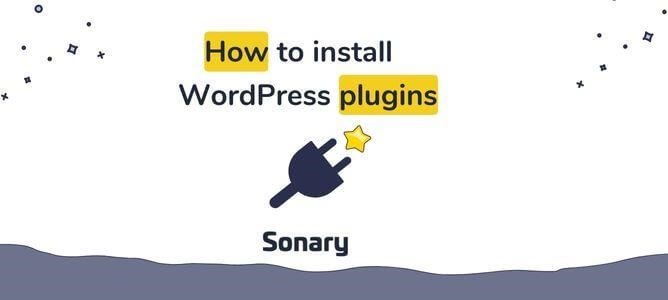 You might have a good beginning design, but wonder how to get all the website features you need. Thankfully, WordPress makes this easy through plugins, which allow you to add unique elements to your website.
On your WP dashboard, you'll find plugins under its own section. Click the "Add New" button found on the left-hand dashboard to access the plugin store.

If you want to see your current plugins, you can click "Installed Plugins." Most web hosts include some decent default plugins to get started. We can revisit those later, but you'll want to focus on adding the features to make your website run.
For example, if you want to sell products on your website, search for something that gives your website a storefront. Using the search bar in the upper-left corner, you can find these tools. Here, you might search "eCommerce" and browse the results.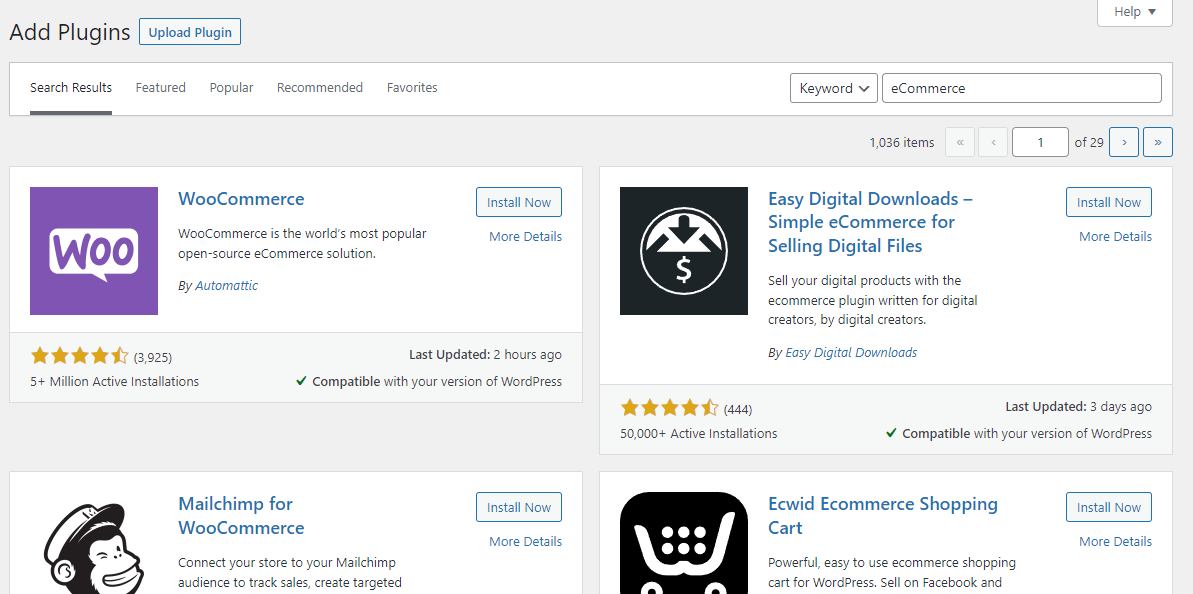 You'll want to take the time to do some research on each of these plugins to see what can work for your website. If you want to know how to start an eCommerce business, you'll need to account for tools that best meet your needs.
Below, you'll find a list of different plugins that improve your website's performance. These do not relate to any specific website niche, but are good starting points for any new site:
Your default website tools can include everything from SEO tools to contact forms. Be sure to think about what your website needs when selecting the right plugins.
6. How to use WordPress drag-and-drop website builders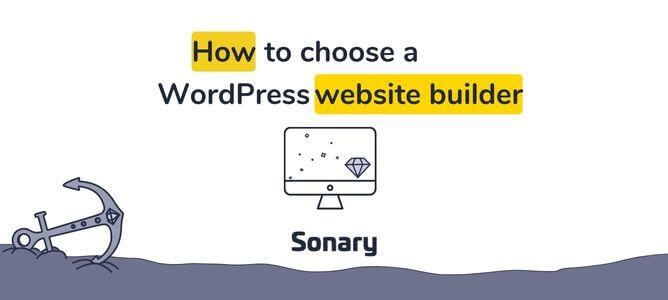 The default themes available through WordPress are a great start for those working on a budget. However, getting a good website builder can be the difference between success and failure for your website.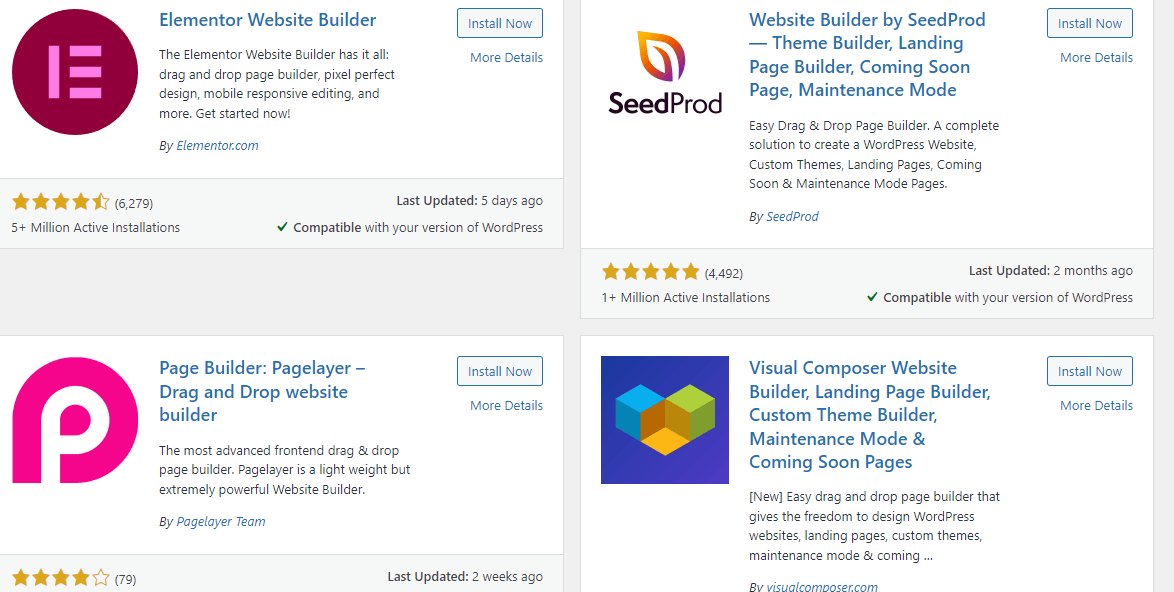 It's estimated that about 97% of sites fail at user experience, making few sites able to tackle a decent user experience. The problem being that the theme tool isn't enough, as it doesn't provide a strong enough foundation.
Website builder features you need to look for
The website builders we recommend are Zyro, HostGator, and Elementor. Below, you'll see a breakdown of each site builder and why they offer the features you should look for.
Zyro is the first on our list because it comes with 100+ professional website templates. All of which have fast loading times, despite how you edit them. The system is incredibly easy to use, which is why it's the designer of choice behind popular web hosts like Hostinger.
HostGator is an integrated hosting service and website builder. With this in mind, it is a one-stop shop for all things you might need. It also has a separate builder on mobile and desktop devices, giving you appealing design, regardless of where the visitor comes from.
Elementor is the most popular website builder for WordPress. It powers over five million websites and has live editing capabilities you can implement in seconds. The drag-and-drop editor requires no skill to learn, making it ideal for all groups of people.
All the website builders we discuss on this list have free trials or incredibly cheap rates. So, for making a functional and beautiful website, you need to consider a website builder plugin.
Conclusion
As a review, here's a quick list of what you need to accomplish to build your WordPress website:
Get a web host
Buy a domain
Install WordPress
Build your website design
Install plugins
Through the steps you see above, you'll be on the right track to building your business. Just be sure your website is something worth visiting and build it in a way that your customers want to come back.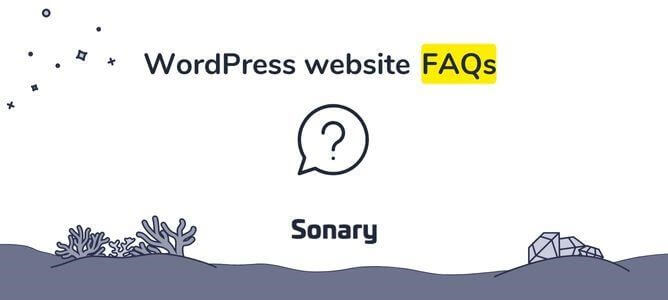 Can I build my own WordPress website?
Yes. WordPress is built in such a way that you don't need technical expertise to use it. So if you can work with a visual editor, you'll be able to build your own website.
How long does it take to build a WordPress website?
It can take anywhere from 15 minutes to several hours to build a WordPress website. The time it takes depends on the time you want to invest in design.
Why is WordPress so difficult?
Compared to website builders like Wix, WordPress can be pretty difficult at first. However, a bit of work with it will make you more comfortable. Also, it is still simpler than building a website from scratch.
How do I build a WordPress site from scratch?
If you prefer, WordPress allows you to edit your website's HTML files. This means you can technically build WordPress websites from the ground up, which is ideal if you want to challenge your HTML abilities.