When creating a website, developers and designers consider various elements. However, every site must have certain basic building blocks to be effective. If any of these components is missing, it can impact the website's and your business's overall success.
According to research, visitors to a website take only 50 milliseconds to form an opinion about it. Another study proved that 75% of users make judgments about how credible a company seems based on its website design. With these statistics showing just how important first impressions are, it's critical to make sure your website is up to par.
It takes 50 milliseconds for visitors to form an opinion about a website. 
This article will discuss the basic building blocks for creating a website so that business owners can better understand the factors that determine a website's quality. Let's dive in!
Domain Name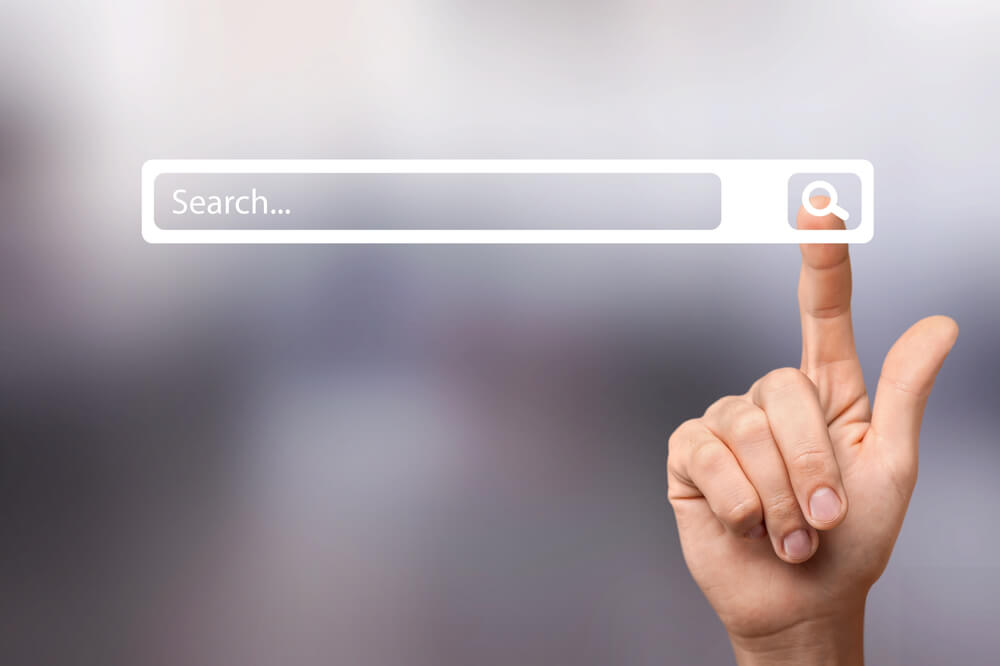 First and foremost, a website needs a domain name. Visitors will type this URL into their browser to access a website. While businesses often default to their company or brand names as their domain names, it's not always the best option. It is especially true for businesses with long or complicated names or similar names to other companies.
To solve these issues, it's recommended to include keywords in domain names. By adding relevant keywords to your domain name, visitors will have a better idea of what your website is about before even visiting it. This can help increase click-through rates and organic traffic from search engines.
For example, if your business provides software solutions, you could include "software" or "solutions" in your domain name, like [brandname]solutions.com.
Website Hosting
For a website to go live on the internet, it needs to be hosted on a server. This is where all website files will live and be accessible to online visitors. Without hosting, your site would only exist on your computer and couldn't be viewed by anyone else.
Hosting can be purchased from various providers that usually charge monthly or yearly. Once you've signed up for hosting, your website files will need to be uploaded to the server for the site to go live.
There are different types of web hosting. For example, shared hosting is when a website shares a server with other websites. This is typically the most affordable option but can also lead to slower site speeds and more downtime if another site on the same server experiences traffic spikes.
Meanwhile, dedicated hosting is when a website has its own server. This option is more expensive but provides faster speeds and less downtime because you're not sharing resources with other sites.
There are other types of hosting to look into, so make time to do your research to find the best hosting option for your website.
Content Management System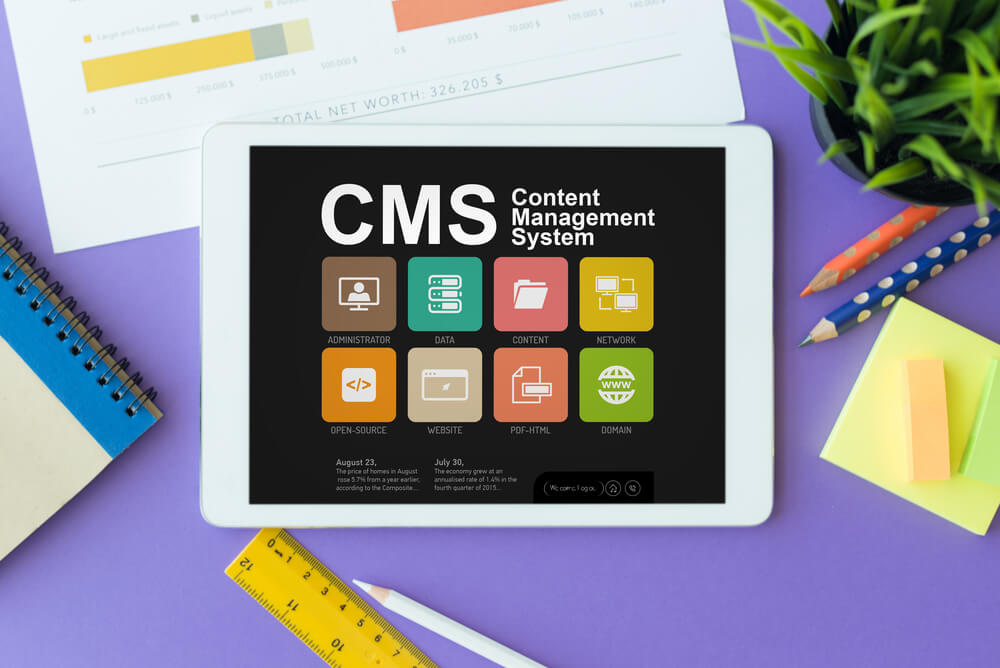 A content management system (CMS) is a software application that helps website admins create, edit, and manage digital content. It is designed for non-technical website admins who need an easy way to update their site without coding.
A CMS like WordPress gives website admins complete control over their website's content and structure. It also simplifies managing a website by providing a user-friendly interface. Without a CMS in place, website owners would need the services of a developer every time they wanted to make a change to their site.
A CMS can be built into a website from scratch or installed as a third-party application. The latter typically works as a plug-in on top of an existing website.
Website Design
If a CMS constitutes the backend of a website, the design would be the front end. How a website looks is just as important as how it functions. In fact, 94% of website first impressions relate to a site's web design.
Today, website design doesn't only refer to a site's colors, fonts, and overall visual style. It also encompasses the user experience (UX) design, which takes into account how easy it is for visitors to find what they're looking for and navigate the site.
94% of website first impressions relate to a site's web design. 
Some common features of excellent website design include the following:
1. Aesthetically Pleasing Visuals
Since users are now visually oriented, it's crucial that a website displays a healthy balance of imagery, whitespace, and text. A website with only text may appear fatiguing to read, while one with too many images can seem overwhelming or cluttered.
This doesn't mean the overall look should be over-the-top or flashy; a simple design with a clean layout can also be effective. What's essential is to use quality visuals relevant to your brand.
2. Intuitive Navigation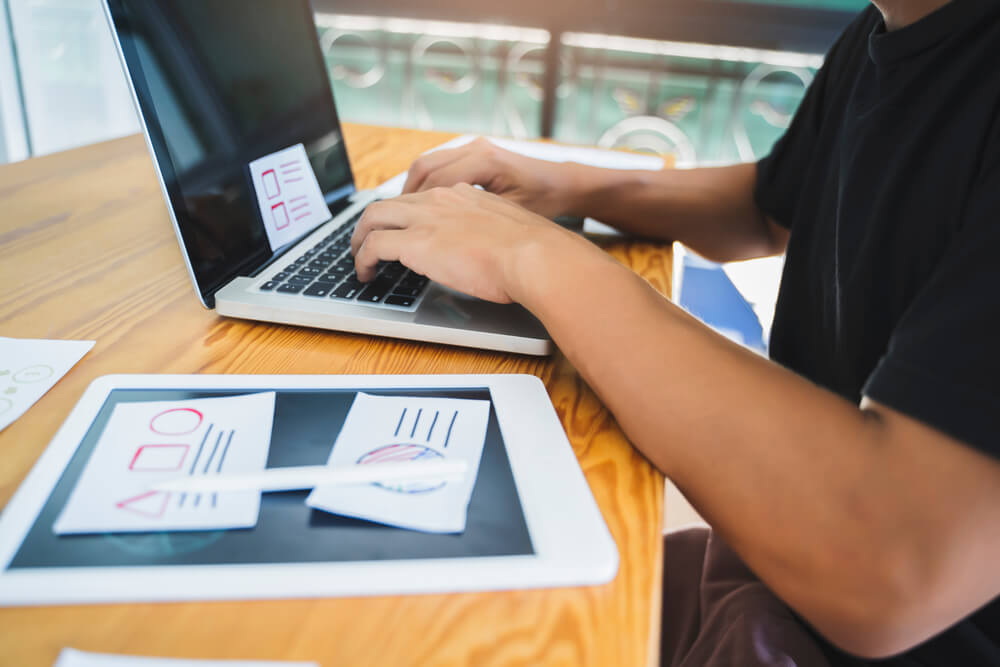 A website should be easy to navigate so that users can find what they need without difficulty. The navigation bar should be visible, and the menu items should be clearly labeled. Drop-down menus can also help declutter a navigation bar by grouping together similar items.
3. Engaging Content
Aside from featuring products and services, a website should provide visitors with engaging and informative content. This could come in the form of blog posts, articles, guides, or even infographics.
Such content helps establish your brand as an authority in your industry and improves a website's chances of being discovered organically. This is because search engines rank websites with quality content higher on SERPs (Search Engine Results Pages).
4. Fast Loading Speed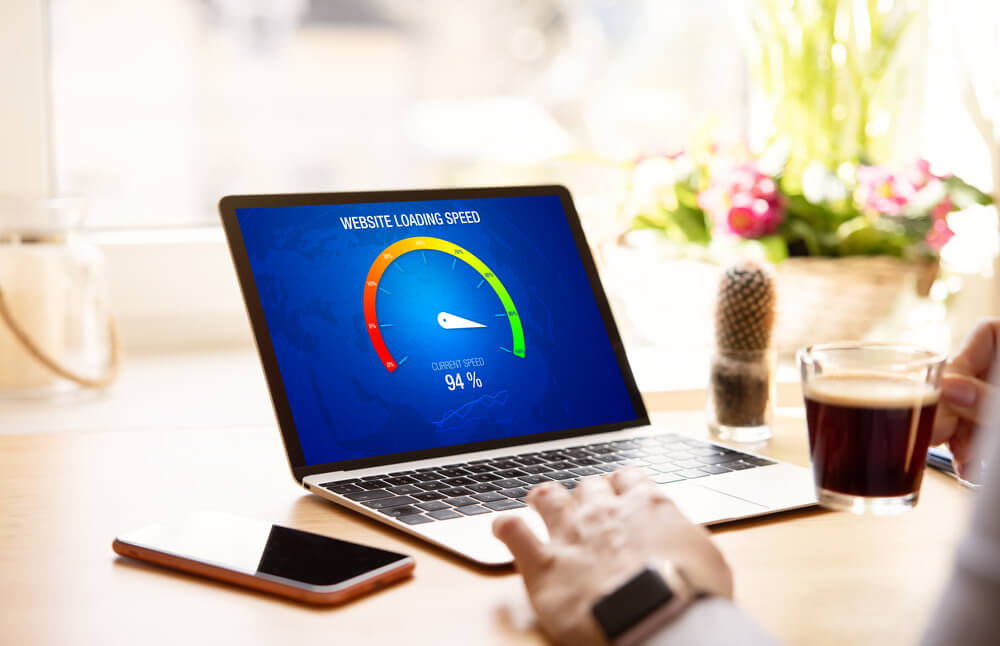 If a website takes too long to load, users are likely to get frustrated and leave. Aside from lowering the chances of a conversion, a slow site can also negatively affect SEO ranking. Google has never detailed the full specifics of how its algorithm works, but loading speed is one of the factors that's been confirmed.
Elements that affect loading speed include large images, external scripts such as social media plugins, and excessive use of animations or videos. Expert developers and designers know how to create a fast website without compromising the design.
5. Mobile Responsiveness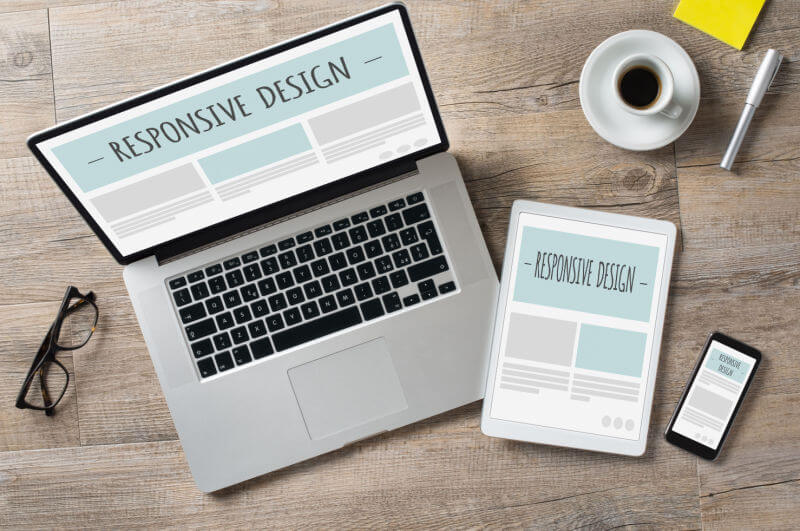 Mobile responsiveness refers to a website's ability to adjust its layout and content according to the screen size of the device being used. It is another factor Google takes into account for SEO ranking. In other words, a website not optimized for mobile devices will have a harder time appearing on the first page of search results.
Multiple statistics have proven that people now use their smartphones more than ever to browse the internet and make online purchases. If you're a website owner hiring a professional designer, make sure to ask if the design is responsive. Most modern website builders like Wix have mobile responsiveness as a built-in feature for business owners who want to DIY their websites.
Bottom Line
A good website is critical for business success because it will form potential customers' first impressions of your company. By understanding the basic building blocks for creating a website, you can develop one that will help your business attract and retain customers.