30-Second Summary:
When it is time to launch a new product or service, we can help you get ready with a well-crafted positioning statement.

A positioning statement is a concise, compelling message that defines how your brand and product stand out from your competitors.

A positioning statement is an internal tool that helps get everyone on the same page with consistent messaging and product support.

Learn how to write your positioning statement using our template and positioning statement examples.
The time has finally come to launch your latest, greatest product. The marketing and sales teams can't wait to get in front of customers to tout all the reasons it is a must-have product or service. Translate your company's excitement to the marketplace by arming your employees with the information they need to create a message that aligns with the core values associated with your company and brand name.
A well-developed positioning statement, or brand positioning statement, can be the tool you need to get the right message to the right audience for maximum effect.
What is a Positioning Statement?
A positioning statement is a short statement that pinpoints your target consumer and explains how your company and product fill a need in a way that your competitors cannot. While the statement itself may be only a couple of sentences, it is critical to differentiate your product and influence your brand's perception.
A positioning statement is an internal tool that articulates how your company stands out from the competition and gets everyone on the same page in support of the product. The positioning statement isn't something you will be posting on social media; instead, it is a guideline that drives the public-facing messaging from your sales team.
The positioning statement impacts all aspects of your branding and should become your go-to reference for conveying how your product will improve the customer experience.
Popular brands including Amazon, Apple, Disney, Nike, Coca-Cola, and Starbucks rely on positioning statements to ensure their go-to-market strategy is ready for their target audience.
Example: Here is Nike's Positioning Statement
"For athletes in need of high-quality, fashionable athletic wear, Nike provides customers with top-performing sports apparel and shoes made of the highest quality materials. Its products are the most advanced in the athletic apparel industry because of Nike's commitment to innovation and investment in the latest technologies."
Creating Your Brand Positioning Statement
You probably have a mission statement (your tagline denoting your brand strategy) and a value proposition (the product's benefits). These are distinct from your positioning statement, but you will refer to these as you turn your marketing efforts to your new product or service marketing campaign.
Create a good positioning statement by forming an internal team that knows the company, product, and marketplace. Using different voices from different areas of your company is a good positioning strategy to ensure you emerge with a strong brand message.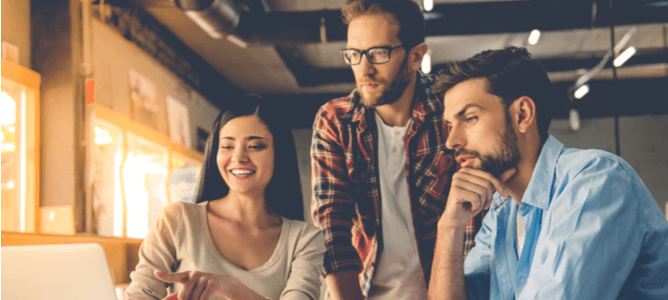 Main Components of a Positioning Statement
Define each of the following components.
1. Target Audience
Who are you targeting to buy your product or service? Describe your potential clients and define their goals, motivations, and values. This is your "who." For Nike, it is "athletes in need of high-quality, fashionable athletic wear."
2. Market Category
Do you have a niche, like "athletic apparel" as Nike defines its market, or a larger market of "apparel" in general? The other businesses in this category are your primary competitors, and the products and services in this category are those against which you will be compared.
3. Customer Pain Points
Define the issues, concerns or problems your target customers have that your product will alleviate. Use your value proposition to help with this aspect.
4. Brand Promise or Differentiator
What do you promise to those who buy your product? You've clarified their pain points; now describe how your product will solve them. Identify what differentiates your brand from others to give the customers a positive experience. This is your "what." In Nike's case, "top-performing sports apparel and shoes made of the highest quality materials" is what they promise.
5. Proof or Evidence
Tell the customers why they can be confident that your brand promise is true. Why should they choose you and your product? This is your "why." For Nike, it is a "commitment to innovation and investment in the latest technologies."
Putting it All Together with a Positioning Statement Template
Now that you have defined all the elements needed for your positioning statement, it's time to put them all together. The positioning statement should be concise, aligned with your company's core values (think mission statement), and memorable.
Use the brand positioning statement template below by inserting your components to create your unique statement. The template is a guideline and can be modified to meet your needs. (The superscript numbers correspond with the numbered components above.)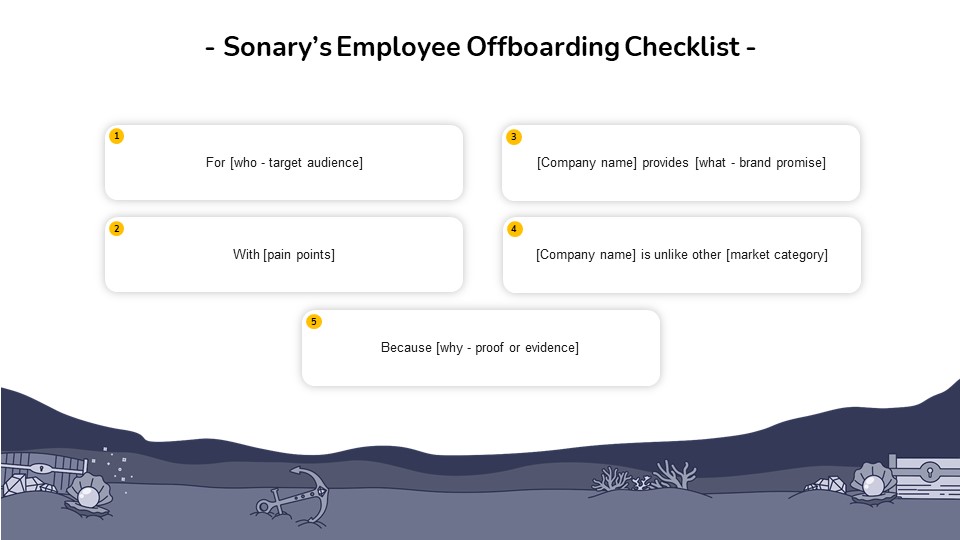 Let's see how Amazon's positioning statement fits this template.
"For consumers who want to purchase a wide range of products onlineⁱ with quick delivery³, Amazon provides a one-stop online shopping site⁴. Amazon sets itself apart from other online retailers² with its customer obsession, passion for innovation, and commitment to operational excellence⁵."
Turn to Sonary for All Your Marketing Needs
Now that you know how to create your positioning statement, learn more marketing, business development, and sales tips and tricks in our Learning Hub.
At Sonary, we provide the knowledge so you can make better informed and faster decisions. We offer software reviews for email Marketing, Merchant Services, POS, Payroll Services, etc.