Although the concept of combining imagery and text to convey a message can be traced back to 15,000 BC, graphic design as we know it today has only been around for the last 100 years. When Frank Lloyd Wright released his book, "The Art and Craft of the Machine" which outlined modern design principles and businesses started applying them to create logos to brand their businesses in order to stand out in the business boom created by industrialization, the graphic design came into its own as a profession.
What Is A Graphic Designer?
Graphic designers combine various design elements (text, images, lines, and symbols) to create graphics that convey a message. They create beautiful designs that are striking and memorable to advertise businesses across a wide range of media. Some graphic designers still use traditional tools but, as computer design technology evolved, more and more designers started using digital tools or a combination of both. These tools have recently been further developed into online drag-and-drop design apps that will enable anyone who can use a computer to do graphic design work.
What is Graphic Design?
Graphic design is all around us. It permeates the business and consumer space and is virtually omnipresent in almost everyone's lives, including remote and isolated places in South America. Graphic design is a form of visual communication that involves designing visuals for anything from a company logo to a magazine ad to a social media post. Images, words, colors, and shapes are combined in an aesthetically pleasing way to create distinctive designs that attract attention, garner interest, inspire desire, and encourage the intended audience to take action.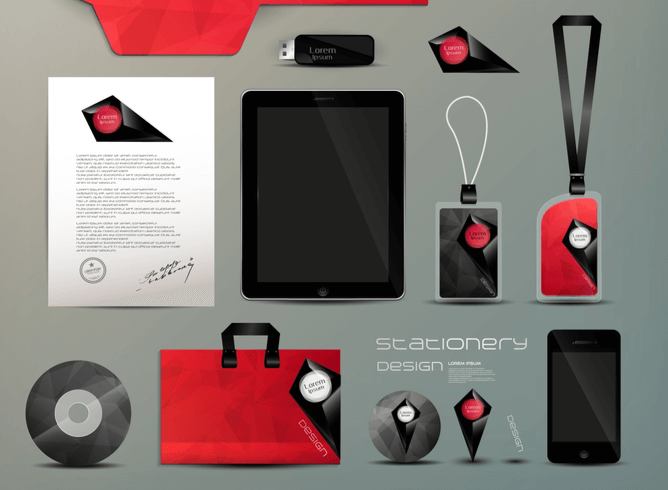 Things Graphic Designers Make
The list of things graphic designers make is continually expanding so it would be impossible to list them all, but here are some of the graphic design services that are in high demand in 2022.
Logos, Branding, and Corporate Identity: Designing a logo or an identity for a company is every graphic designer's dream job. Luckily, every business and organization needs at least a logo so, as long as there are new businesses or brands being launched, graphic designers will have this work to rely on.
Printed Advertising and Marketing Material: Designing marketing materials is the average graphic designer's bread and butter. Companies always need stationery, print ads, flyers, banners, brochures, invoices, and other printed materials designed. Printed materials need to be very precise and you need to understand the basic principles of good layout, typography, and imagery as well as be able to produce print-ready artwork.
Social Media and Content: There are endless opportunities for graphics designers to create designs for digital media use. From customized graphics for social media posts to infographics to advertising banners to white papers, a graphic designer can make a myriad of graphics to enhance social media and online content.
Websites: There are many website designers who started off as graphic designers and then specialized in website design enabling them to develop both the back and front end of a website. However, when it comes to websites, you will generally have a graphic designer who designs the look and feel of the website, and a web developer who then takes the designs and executes them on the website.
Graphic designers need to be able to pay attention to detail in order to ensure that they deliver quality designs that are pixel-perfect and translate exactly to whichever medium they are intended for
UX/UI Design: With mobile app technology and online tools exploding, UX/UI design is probably one of the graphic design services that are currently in demand. User interface design, like web design, requires a little more specialized expertise than an ordinary graphic designer.
Apparel and Merchandise: Creating designs that go on clothing, textiles, gazebos, promotional items, and another merchandise is also becoming a service that has increased in demand. This is largely due to the increase of online stores offering one-stop merchandising and print services.
Video and Animation: Video has become the most popular form of content on the Internet which has led to an increase in businesses using video as part of their content marketing strategy. There is a high demand for designers to create informational and promotional videos for their clients. Using animation for television advertisements has also become very popular because it is much more cost-effective than producing a traditional TV ad.
Packaging Design: This is another one of the things that graphic designers love creating, product packaging. Packaging design tests a designer's mettle as it demands high attention to detail and expert use of their design skills.
Photography and Retouching: It is highly recommended that graphic designers are adept at taking decent photographs and are able to retouch them as needed. In a world where we are continuously exposed to messages from brands all competing for attention, being able to create and manipulate imagery is a good skill for graphic designers to have.
Data Visualization: With all the information we are exposed to on a daily basis it is far better to communicate statistical information graphically. A graphic designer can make it easier for data to be understood and interpreted by enabling the audience to visualize it using graphics.
Documents and Presentations: A presentation, funding pitch, or document is far more appealing to the intended readers if it is well designed. Graphic designers can make the most boring document look interesting and add that special spark to a pitch or presentation.
Specialist Software: There are many graphic designers who specialize in designing using a particular piece of software. There are businesses who want their websites designed in Wix, for example, or their presentations in Microsoft Sway so it can be extremely lucrative to be an expert in popular specialist software.
What Skills Do Graphic Designers Need?
Whether you are a professionally trained graphic designer or self-taught, there are a couple of skills that all graphic designers need.
Creativity and Innovation
A graphic designer must be creative and innovative. They need to be able to think outside of the box and use their creativity to devise concepts that they then bring to life through their design.
Understanding Design Principles
More often than not, you will find that the difference between a good design and a bad design is the level of understanding the designer has of the basic principles of design. It is vital for a graphic designer to understand the effects of composition, layout, typography, color, balance, form, and shape on a design as well as how they should be applied to different media in order to produce good designs.
Attention to detail
Graphic designers need to be able to pay attention to detail in order to ensure that they deliver quality designs that are pixel-perfect and translate exactly to whichever medium they are intended for. In graphic design, particularly for print and large format execution, a design can flop if it is so much as 1-inch out and or the color associated with the brand is not exactly the same as on all other designs for that brand.
Specialized Software Skills
Graphic designers need to be able to use specialized software to create their designs. Whether designing an icon for an app or a massive billboard, graphic designers need computer software like Adobe or an online design tool like Canva to turn ideas into a digital format that can be used to produce the final product.
Organizational Skills and Time Management
As a creative person, it can be very difficult to constrain the creative process over time so it is essential that graphic designers learn to manage their time without stifling their creativity. They are often working on more than one project and will need to be very organized to ensure that they deliver on deadline and within budget.
People skills
A graphic designer needs to have good people skills in order to deal with clients effectively, understand their requirements, and interpret their ideas. People skills are also important when it comes to considering a particular audience and how you are going to create a design that appeals to them.
What Tools Do Graphic Designers Need?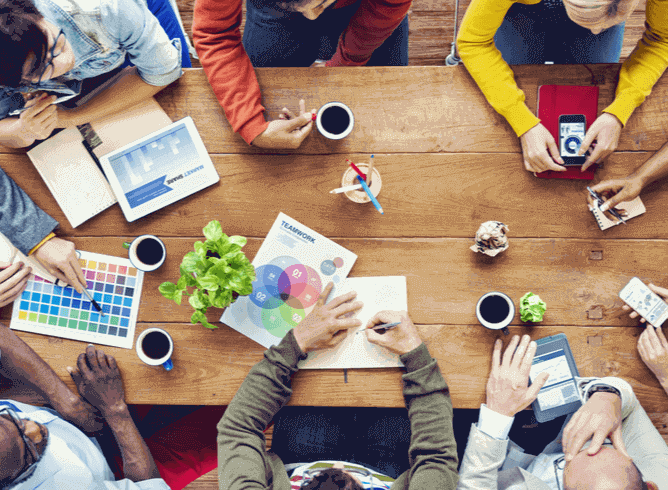 Before technology took the graphic design world by storm graphic designers would design their graphics by hand, using pen, ink, Letraset, and Pantone felt tips to create a mock-up of their design. Thanks to the exponential growth of technology, particularly when it comes to graphic design, it is so much easier to bring an idea to life on screen.
There are all sorts of online tools available for graphic designers from mood boards to color pickers to apps that turn photographs into art. These are generally nice to have but there are some tools that are essential for a graphic designer to have.
Design Program
Graphic design professionals use state-of-the-art design software like Adobe CC which allows designers to create designs for print, web, video, music, animations, and a range of other outputs online. CorelDRAW has also been around for decades and has seasoned designers who would not use anything else. Corel fans will be delighted to hear that Isight has teamed up with them to offer the complete CorelDRAW Graphic Suite online. Both these programs are professional-level tools and will have a learning curve for first-time users. They do also come at a higher cost than the alternatives.
Technology has advanced to the point where there are several amazing drag-and-drop online applications that are ridiculously easy to use and affordable, some even free. This means that anyone can do their own graphic design without any major learning curves, without compromising quality, and without breaking the bank. Canva and Creatopy are two such graphic design programs that even professionals are enjoying. An added advantage is that these types of programs integrate with social media accounts making social media management easier.
Office Suite
Graphic designers need access to an office suite like Microsoft Office 365 so that they can have to use various tools like Word for text editing, Excel for housing data to generate graphs, and Powerpoint for presentation design.
Notepad and Pen
It is always a good idea for any creative person to have a notepad and pen handy to jot down surprise inspirations or doodle with a logo idea. Some may think this is old-fashioned, but it isn't. There is a process that happens in your brain when you put pen to paper that unleashes creativity that dragging and clicking a mouse doesn't.
What Are a Graphic Designer's Responsibilities?
Being a graphic designer is not just about designing amazing graphics, there are a lot of additional responsibilities that come with the job. These are some of them:
Receiving a brief from clients or the art director.
Meeting with the client or the art director to determine the scope of the project and make sure everyone is on the same page.
Researching the competition and the target market.
Conceptual brainstorming with the art director and copywriter.
Using creativity, skills, and tools to create a range of design options that interpret the brief.
Liaising with the production manager to do costings for the project where applicable.
Presenting the design concepts and rationale behind them to the client or art director.
Make any changes from client input and produce final designs.
Double-check the final artwork for any errors.
Checking proofs and final product.
Keep up to speed with communication, design, and technology trends and developments.
How Do Graphic Designers Find Work?
Thanks to websites like Upwork and Fiverr it is relatively easy for graphic designers to find work. These sites have created a platform that gives all designers and writers access to a global market, and clients access to global talent. They have systems in place to protect both the employer and the employee and have been used by many people to build solid businesses as freelancers.
One of the things graphic designers do that hasn't been mentioned yet is, have fun! Despite super tight deadlines, sometimes having to burn the midnight oil, or having to accept a design change you may not agree with, graphic designers have a lot of fun. There is nothing quite as rewarding as using your creativity and skills to bring an idea to life that is stunning, speaks to the right audience, and delivers results.