If you are a small business owner, you know how time-consuming and stressful handling incoming invoices can be. But your invoice processing approach, or how you manage invoices from arrival through payment, is vitally important to your business. Your invoice management process can affect your reputation and your bottom line.
Keep reading to find out how and why invoice processing impacts your business.
What is Invoice Processing?
All steps from receipt of a supplier's invoice to invoice payment make up invoice processing. While solopreneurs may receive an invoice, write a check and drop it in the mail, larger businesses require classification, authorization, and approval of an invoice before creating a voucher and then making the payment.
Invoice processing is a crucial function of accounts payable, and it provides a view of how much a business owes for procured goods and services. Meticulous tracking of incoming invoices through general ledger entry is essential for accurate recordkeeping. Many companies have moved to AP automation to speed up the process and reduce the chance for human error.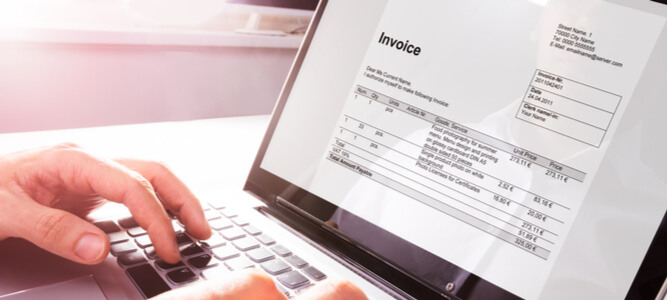 Streamline Your Invoice Processing Workflow with an AP Automation Solution
Many AP automation solutions, like Freshbooks and Oracle Net Suite, offer functionality that allows you to automate tedious and error-prone business processes. Most invoice processing automation tools let AP departments keep their current workflows; it just automates the steps for them.
Invoice processing can be stressful and time-consuming but is vital for a successful business.
Ditch manual data entry and go paperless with electronic invoices (e-invoicing) and OCR invoice processing for automated data capture. Eliminate wasted time tracking down approved invoices with automated approval workflows and approval processes. Streamline your invoice processing with automated workflows.
The Importance of Invoice Processing
Efficient invoice processing can make the difference between a poorly performing company and a successful company. Whether you use a manual invoice process or rely on automation software, here are four reasons why a systematic invoice processing strategy is essential.
1. Accurate Payments
There are fewer errors when you or your payables team has a straightforward invoice payment process. With explicit invoice approval and routing steps, data capture requirements, and a clear audit trail, you can take advantage of early payment discounts and prevent overpayment, underpayment, late payments, or unauthorized payments. Protect your bottom line with a well-articulated payable process.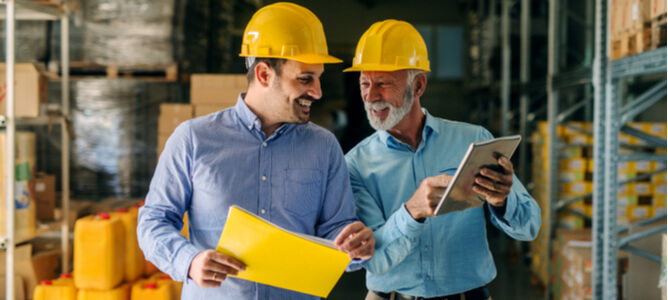 2. Happier Suppliers and Vendors
Smooth invoice processing can create favorable relationships with your vendors and suppliers. You can count on good working relationships when your vendors understand your AP processes, such as required invoice details, and they are consistently paid correctly and on time. A good relationship can help ensure an uninterrupted flow of goods and services, lower costs, and high-quality deliverables.
3. Improved Cashflow Management and Forecasting
Get a handle on your cash flow by keeping track of outstanding debts. Invoice processing software includes real-time reporting capabilities that give you a view of payments due, goods on order, price comparisons, and more, allowing you to monitor your budget.
4. Better Employee Utilization
An invoice processing lifecycle involves many steps, but employees could miss or repeat steps leading to errors and longer processing times without a clear invoice processing approach. Checklists, clear guidelines for managing small and large invoice amounts, and simplified processes help eliminate rework and speed invoicing. Invoice processing automation can help the AP department staff reclaim countless hours in their workweek, letting them focus on more important things.
Trust Sonary to Find your AP Software Solutions
Do you need more AP pointers? Go to our Learning Hub and read "9 Accounts Payable Trends in 2021" and other articles offering tips and tricks to help small business owners to help optimize their business processes.
We also provide reviews and comparisons of different accounting systems and finance products, including online invoicing, accounts payable and receivable, bookkeeping, and accounting software solutions.