Apr 22, 2021
The Best Restaurant Website Builders Available Today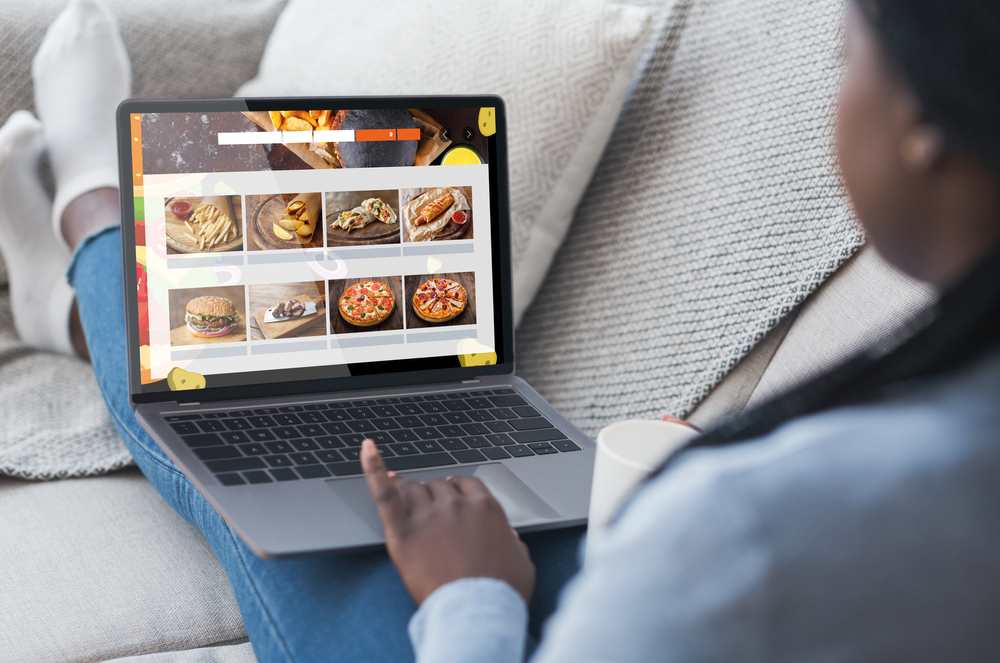 Throughout 2020, a large portion of the service industry was forced to close its doors. Even though things are trying to normalize, it has become apparent that an online presence isn't optional – it's essential. Many restaurants could have salvaged some of their revenue by allowing customers to order online and receive a delivery. Even in the best of times, allowing customers to order food through an online portal or just view the menu can make a world of difference.
In this guide, you'll learn about the best website builders you can use to create a beautiful restaurant website. It'll touch on the key features that help it stand out and also highlight some of the drawbacks that you should be aware of.
Wix
Wix is among the most popular website builders in the world, and it has many features that work well for restaurants. One of the most important features – a drag-and-drop editor – allows you to add almost any element you can think of to create a custom look and feel for your site.  
It has over 60 templates designed specifically for restaurants. With those templates, you get access to a menu builder. Create as many menus as you need (and choose what time they become available), customize the feel, and set labels to make it easier for customers to find what they're looking for.
A built-in system links with the restaurant's back of house and allows orders to be placed directly from the website and collect payment (or allow them to pay offline). The same system makes it possible to set up table reservations online. The more flexible you are, the more revenue can be generated. Finally, there's a Wix app that allows you to manage your restaurant on the go.
Wix has many useful features that you may not find in other restaurant website builders. The drawback is that once you've selected a template, you can't change it to a different one.  
Squarespace
Squarespace is a restaurant website builder that has been around for many years. It started as s simple no-code website platform and has evolved into a suite of tools that handle multiple functions which can be considered essential for restaurants. It starts with award-winning templates that are sure to help you put your best foot forward. Of course, the templates are fully customizable with access to a drag-and-drop editor, CSS, and HTML.
The built-in eCommerce tools make it possible to create an entire storefront with your menu items displayed in multiple ways. It gives you the design flexibility to customize your menu and has a direct integration with OpenTable which allows guests to book reservations from your website.
Take high-quality pictures, and allow customers to zoom in and view them right from the category page. Of course, it provides inventory management so you can let people know if something is out of stock. Like Wix, you can take orders directly from your website and choose the method of fulfillment. Squarespace has search engine optimization features that allow you to push your website up in the rankings and social media integrations to make sure your restaurant is spread far and wide.
The platform has a lot of good things going for it but it's important to note that it only has a limited integration ecosystem so it may be difficult to use your current tools with it. If that's not a major issue then it's a great choice.
BigCommerce
BigCommerce is first and foremost an eCommerce platform which means it's well suited to help you sell online. It also means it may take some tweaking to get it just right but BigCommerce is relatively easy to use. It has a decent selection of free and paid restaurant, food, and beverage themes and if you select one but don't like it then you can easily switch to another one.
In addition to the themes, it has integrations with a large selection of payment gateways such as PayPal, Stripe, Apple Pay, and Amazon Pay. This alone can improve conversion rates. Once integrated with your storefront, you'll be able to take payments directly from your website. It also lets you choose between pickup and shipping (which can be equated to delivery). Keep in mind that pickup requires a bit of a workaround but can be accomplished fairly easily.
In addition to your storefront, BigCommerce has direct integrations with multiple marketplaces such as Facebook and Instagram. If you're targeting a local audience on these social platforms then it can be a powerful way to generate online orders or even foot traffic. That, coupled with built-in SEO tools, an abandoned cart saver, customer segmentation, and a Facebook Ads integration makes it a solid choice for a restaurant website.
The major drawback of BigComerce is that it's not a purpose-built restaurant website builder. You'll have to create a few workarounds to get it to do exactly what you want. If you have developers or can get them then this won't be too difficult. If you don't have them then you can string a few features together to get the desired result.
Square
Square is a popular POS solution for small businesses all over the nation. It's unique because it doesn't charge a monthly fee for its services. Instead, you pay a transaction fee on every sale. With the other website builders on this list, you pay for the website and you pay for the transaction fees.
Square has specific modules designed for restaurants so they can make the online ordering process easier, link directly to their back-of-house staff, and improve customer satisfaction. It has a few limitations on design flexibility but your site should still look great on mobile and desktop.
Since it's tied to the Square POS, you can import menu items directly into your website. Your inventory is automatically updated between your offline and online orders. Any order made online is pushed to the POS in your restaurant and relayed to the back-of-house staff so it's simple to ensure you don't overlook the people who are using your website.
An interesting feature that other restaurant website builders don't have is what's known as order staggering. You can limit the number of orders you take online to simulate what it's like to have a full dining area. This will prevent your staff from being overwhelmed. Since Square is a fully-fledged POS platform, you're able to tap into the other aspects of the service such as gift cards, a loyalty program, and even its marketing tools.
Square has a mature website builder software suite that has been undergoing enhancements for years. It's 100% free to get started and begin collecting orders from your website. You just have to pay the transaction fees. The drawback is the limited selection of payment processors available.
Conclusion
Most brands understand that they need a website to develop an online presence. The problem is that it's often considered an afterthought or another marketing expense that produces little return. The reality is much different. A well-designed and purposely optimized restaurant website can produce a significant amount of revenue.
This guide has shared four restaurant builders that will serve you well. Each one has its own pros and cons, so it's important to weigh that against the goals of your website. If you want it to be an extension of your in-house dining then a solid menu feature would be important. If the goal is to generate sales outside of the restaurant then strong eCommerce tools are a must. You can take a look at our helpful reviews to get a better idea of what each platform brings to the table.