30-Second Summary:
Mandatory VoIP equipment includes VoIP endpoints and IP PBX.

Optional components include the ITSP, Voice Gateways, SBCs, and UC servers.

By mixing and matching suitable components and deploying them appropriately, the best VoIP system can be designed for your business.

Understanding the role of each is essential to designing a functional and successful VoIP network.

Read on to find out what you need to know to get your VoIP network up and running!
Introduction
Voice over IP (VoIP) is a family of technologies that, when used together, deliver a seamless and integrated telephony communications platform for individuals, small businesses, or even whole enterprises. But what are the components of a VoIP system that make it successful?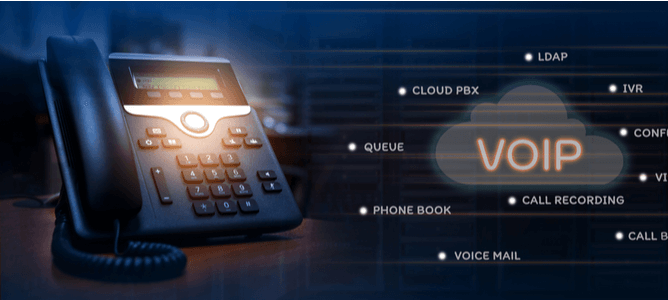 In this article, we'll go through the various VoIP equipment and kit forms that you will need to enable all of the wonderful capabilities of VoIP systems of all types.
Anatomy of a VoIP system
What are the components necessary to enable VoIP communication for individuals or businesses? Here are some vital components without which IP telephony will not operate. Here are others that are optional or may be necessary if you want to enable specialized features or capabilities. Now you will find a summary of the most commonly used components and equipment along with a brief description of each:
Vital components
VoIP endpoint – This is the device on which an IP telephony call terminates and is used by the end-user to speak and listen to the person on the other end of the line.
VoIP server – Also known as an IP PBX or a SIP server, VoIP endpoints register to this device. The VoIP server delivers the various VoIP features to end-users and manages incoming and outgoing calls.
Optional components
Internet Telephony Service Provider (ITSP) – It might sound silly to put this on the "optional" list, but it is optional. A  VoIP system can function just fine without a telephony provider. Calls can be made between end devices on the same VoIP system, but calls cannot be made to the Public Switched Telephone Network (PSTN), where the ITSP comes in. Although it is not strictly "equipment," it is vital to be able to call outside of the VoIP system.
A Voice gateway is a device used to interconnect an IP telephony system with other telephony systems. VoIP calls terminate on the voice gateway, and they are then translated to different protocols such as ISDN or FXS and FXO analog lines.
Session Border Controller (SBC) – This is a device that is used to employ security on the edge of the enterprise network while at the same time allowing VoIP packets to flow through it freely.
Unified Communication (UC) Servers – These are additional servers that can be employed (depending upon the vendor) to supplement an IP PBX delivering other telephony services, including:

Voicemail
Contact center applications
IVR and messaging options
Presence
Collaboration services
What equipment is needed to make VoIP successful?
Let's talk a little more about these components and what they entail.
Vital components
The following two components are the only vital pieces of VoIP hardware necessary to enable a VoIP telephony system.
VoIP endpoint
A VoIP endpoint is a device with which the end-user interacts. It can  be any of the following:
An IP desk phone
A softphone app on your mobile device
A software client on your desktop or laptop
An Analog Telephony Adaptor (ATA) on which fax machines are terminated
A whole slew of other devices, including

IP cameras
Interactive doorbells
A videoconferencing terminal
A smartwatch
Using a media signaling protocol, a VoIP endpoint will register to an IP PBX (which we'll talk about shortly). Today's most widely used signaling protocol is the Session Initiation Protocol (SIP), supported by virtually all modern VoIP equipment.
When an endpoint registers on an IP PBX, it obtains a telephone number, and it also gets a "dial-tone," which is another way of saying it becomes an active device that can make and receive calls. The configuration on the IP PBX is what gives the VoIP endpoint its features and its connectivity capabilities.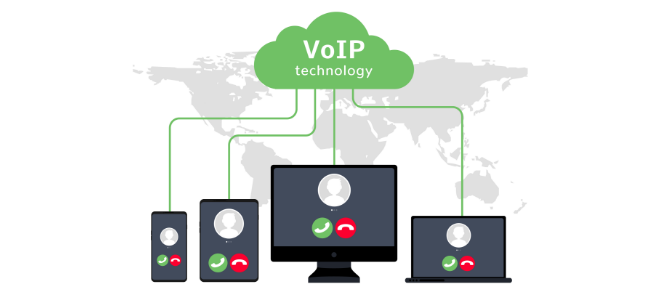 VoIP Server
The VoIP server or IP PBX, or SIP server is the device to which endpoints register. The role of the VoIP server is to provide call control for VoIP calls. This includes functions such as:
Delivering fundamental telephony features such as:

Dial-tone
Ringback tone
DTMF signaling
Call waiting, hold, transfer
Conference calling, call display
Simple IVR
Auto-attendant

Delivering specific call control capabilities, including

Allowed and disallowed calls
Intelligent call routing
Authorization and accounting
Dial train manipulation
Choice of codec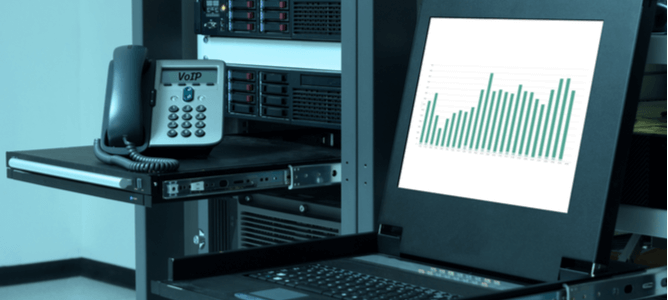 The VoIP server is at the very center of the VoIP operation. A VoIP server, in many ways, resembles a conventional server. It is a piece of software that runs on a server and delivers network services to connected clients. A VoIP serv  can exist in any of the following forms:
An IP PBX appliance that is specifically designed for this single purpose of providing VoIP call control services to VoIP endpoints
Software that runs on a Windows/Linux server configured and parameterized to the VoIP requirements of the enterprise.
A cloud-based IP PBX that delivers its services to clients via the Internet
Optional components
The following describes several standard components used in a VoIP system. Although all of them are optional, many customers will want to employ them to enjoy their benefits.
ITSP
As mentioned before, this is not a piece of equipment, nor is it mandatory, however, it is worth mentioning as a component of VoIP, and in most cases, users will want to communicate with the PSTN.
An ITSP is a service delivered by a telco that interconnects your VoIP system to the worldwide telephony network. It provides y  with E.164 format telephone numbers, and routes calls between your network and the PSTN.
ITSPs can provide their services in a variety of ways, including:
SIP Trunks – These are communication paths delivered to your IP PBX from the ITSP. They can either be provisioned using an IP address, username and password that you can configure directly on your VoIP server to be used over the Internet. Or they can be delivered as a physical circuit that terminates on a device the telco brings to the customer premises. The SIP trunk is formed between the IP PBX and that on-premises device. The service these trunks provide is negotiated with the ITSP but typically involves the number of call paths (simultaneous voice conversations) made available to your system and the phone numbers corresponding to your internal VoIP phone devices.
Cloud-based service – When using a cloud-based IP PBXs, the connection to the PSTN may be a "black box" for the customer. In other words, connectivity to the PSTN and the telephone numbers delivered are included in the cloud-based IP PBX package as part of the deal. This means the IP BX provider does all of the technical work on the back end of the IP PBX to deliver PSTN connectivity to the customer.
Voice gateway
The voice gateway can be considered an adaptor that receives VoIP packets and transforms them into a different telephony protocol such as analog or ISDN. A voice gateway is typically a specialized appliance device designed for this specific purpose and comes with built-in interfaces depending upon what protocols it supports.
Voice gateways will always have an Ethernet port to connect to the IP network from which the VoIP connectivity is established. It may also have one or more of the following interfaces:
ISDN BRI – a two-channel digital voice circuit
ISDN PRI – A 23 channel (North America and Japan) or 30 channel (Rest of the world) digital voice circuit
FXS – Single RJ-11 telephony port that serves a single analog telephone or fax machine
FXO – single RJ-11 telephony port that connects to the analog circuit coming from the telco
A voice gateway will register onto an IP PBX in much the same way as a VoIP end device. Calls directed to the network to which it is attached will be routed to the voice gateway by the IP PBX based on call routing rules. The VoIP call will be terminated on the voice gateway, translated into a different protocol, and sent out of the appropriate interface.
SBC
An SBC is a specialized security device that can either be a stand-alone device or a built-in function of a voice gateway or even a firewall appliance. An SBC is specifically designed to protect SIP-based VoIP sessions and performs the following functions:
Security – protects VoIP from malicious attacks, especially against toll fraud, rogue media streams, and denial of service (DoS) attacks.
Connectivity – allows VoIP communication to take place over network features that can traditionally "break" VoIP media streams such as NAT, VPNs, and IPv4/IPv6 internetworking.
Quality of Service – Delivers traffic policing, rate limiting and call admission control to ensure VoIP packets get preferential treatment at the edge of the network to provide good quality communication.
Media services – these features include DTMF, media transcoding, fax transmissions, and support for both voice and video calls.
SBC functionality is typically employed at the edge of large enterprise networks that use VoIP for their employees to verify the smooth operation of VoIP while ensuring secure connectivity.
Other unified communication servers
Unlike traditional telephony, VoIP has become one more network service added to many other benefits. This means that VoIP, which shares the same network infrastructure, can interconnect and operate with many other IP-based services and applications.   These include:
Contact center applications – which enable advanced features such as menu options, IVRs, voice recognition, specialized call queuing, callback features, and many more efficient and innovative call management characteristics
Interaction with business applications – such as CRM systems, helpdesk ticketing systems, user database and account lookups, and many more
Presence – this feature allows you to know the state of the employee you want to reach and on what device you will be able to reach them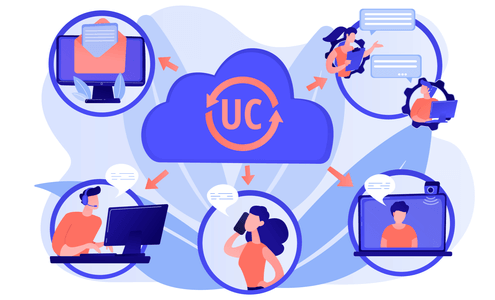 Conclusion
VoIP equipment, VoIP hardware, and VoIP software and services are all significant components of a Voice over IP setup. How these will fit together in each implementation depends upon the needs of each enterprise. However, knowing the importance of each and the role that each is in place, and the various options of how to deploy it will help you design a VoIP network that will fulfill the needs of your business or enterprise, large or small.