Mar 24, 2021
7 eCommerce Trust Factors Your Customers Look For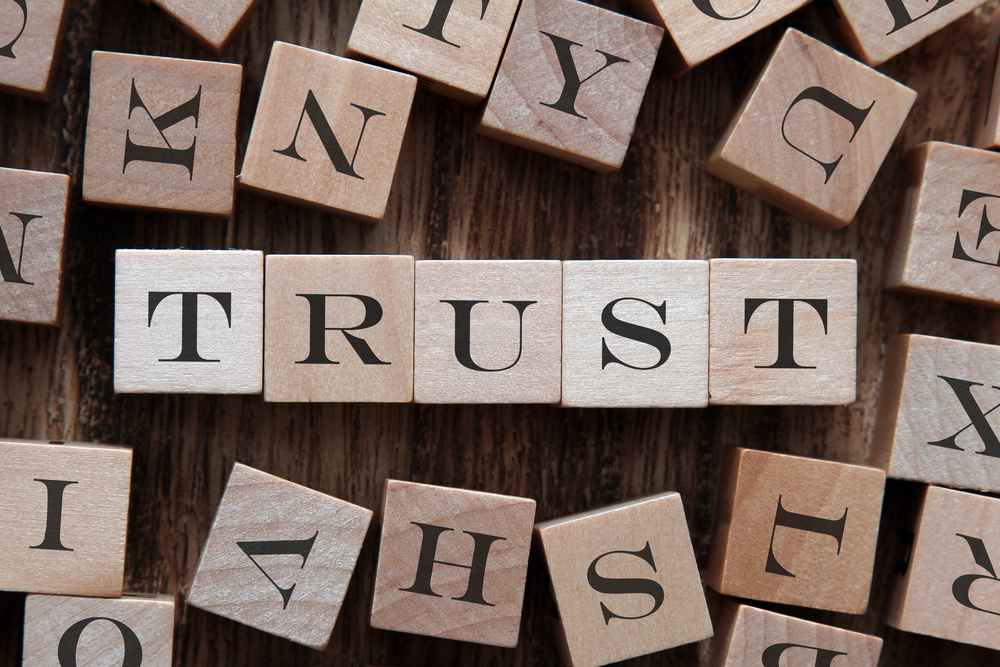 An eCommerce website goes beyond just your products or layout. Those are important but if you focus on those exclusively, you're not optimizing your website to its full potential. In addition to design elements, product imagery, and your descriptions, it's important to take advantage of eCommerce trust factors.
The internet can be an unforgiving place and a few people have decided to take advantage of the inherent anonymity to run shady websites. Because of this, people are wary of buying from websites they're unfamiliar with. When you use the right eCommerce trust factors, visitors are more likely to give you a chance. In this guide, you'll learn what the most effective trust factors are and how to use them.   
1. Using security certificates & trust seals
The first trust factor is useful in more ways than one. It involves setting up your website so it creates a secure connection with your visitors. This prevents attackers from intercepting the connection and making off with sensitive information. It's accomplished by using what's known as an SSL certificate. The certificates range from 128-bit encryption to 256-bit encryption with the higher bits being a stronger form of encryption. The good news is that you often don't need to worry about setting it up yourself because many eCommerce website builders like Squarespace and Square Online provide them for all customers.
The other eCommerce trust factor to take into consideration is trust seals. These are images your customers recognize and are associated with enhanced security. It can range from a simple padlock at the point of checkout to logos of specific brands that help you secure your website. It's important to prioritize the logos of brands that your audience would be familiar with – otherwise, it won't have the desired effect.   
2. Clear contact information
Reputable brands want you to contact them for many reasons. It's an opportunity to sell their products, wow you with their customer support, or even collect useful feedback. Most people understand this and also want the option to contact the people behind a website if they need help.
A simple but underestimated trust factor is having an accessible contact page.
On the page, there are multiple things that people look for.
A contact form
A phone number to contact you
A visible contact email address
A physical address
One of the most important pieces of contact information is the address. People are more confident when there's an address where they'll be able to visit you when all else fails. Building on the contact page, you can also incorporate a floating contact us button or tab on every page of your website. Another way to achieve the same effect is to put your contact information in the header or footer so it can be accessed anywhere on your website.
3. Easily accessible refund/returns policy
In eCommerce, people purchase without interacting with the product. This means that many of them will buy the wrong size, not like how it looks in person, or otherwise be unhappy about their purchase. It's expected that there will be regular refunds.
Making it easy for people to return items will help boost your conversions.
While this guide won't focus on how you should structure your refund policy, it's a good idea to make it easy for people to send items back. This will help boost your conversions. Zappos allows people to return anything for any reason within one year and it grew to a billion-dollar brand.
More importantly, you should have a refund policy that's prominently displayed. The most obvious place is in your footer and this works well. Another place to put it is on individual product pages.
When someone wants to add an item to the cart, they can also view your refund policy and decided whether or not it's something they're comfortable with. This transparency puts them at ease and lets them know what to expect when trying to return items.  
It'll also build goodwill and make it easier to refuse if they try to return something outside of the refund window.
4. Reviews, testimonials, social proof
Humans have a tendency to follow the actions of others when they don't know how to behave in new situations. For example, if someone is in an unfamiliar city, they'll mimic the actions or customs of the locals.
The same holds true for your eCommerce website but to a lesser degree. New visitors don't know if they can trust you and if they should purchase from you. Positive reviews and testimonials from past customers will help them make an assessment based on the opinions of neutral third parties. If you're using a tool like BigCommerce, you can easily collect feedback from visitors.
In addition to testimonials, you can also use social proof. Showcase mentions from large publications and industry publications your visitors would be familiar with. If you have a large number of email subscribers or social media followers then also highlight that.
People will associate those brands and a large number of followers with you being established and more trustworthy. Of course, your products still need to be high quality but this is a kind of shortcut so you can be assessed purely on your product's quality.
5. Regularly updated online presence
Businesses that are active and meeting the needs of their customers are constantly updating themselves. This is through branding, their product line, the appearance of their storefronts, etc. A neglected website can cause trouble for customers through incorrect charges, products that aren't shipped, the inability to reach the right people because of outdated information, etc. Visitors look for signs that a website is still functioning before they place an order.
You can let visitors know that you're still active as a brand in two simple ways. The first one is to maintain a blog and update it regularly. Once a week or biweekly should be enough to let people know you're there.
You can even use it as a strategy to grow web traffic and attract more customers. The second way is to maintain an active presence on at least one social media channel. Embed an activity feed in your footer or another place it could be noticed.
It this isn't feasible, add links to your social media profiles in the header or footer of your website.
6. Clean inviting design
This factor is intuitive for most, but it still bears repeating because it's that important. Scam websites are often identified by their large text, red font, and outrageous claims. In addition to that, the design feels like an afterthought. People have learned to avoid these websites without spending much time learning if it's a real site or not. If your design even remotely resembles those sites, it'll destroy the trust you'd otherwise have.
Incorporate modern eCommerce design elements into your website.
Use simple and clear typography, stick to branded colors, incorporate white space, and take advantage of sections. This is just scratching the surface of what a clean eCommerce design entails but it's enough to get you going in the right direction.
7. Available payment options
The last eCommerce trust factor to take advantage of is your payment options. This may seem counterintuitive at first but think about how you shop at a new online store. If you're not familiar with the brand then you'd want to avoid adding your credit card details. Instead, you may go for an alternative like PayPal, Apple Pay, or Google Pay.
Even if something happens, your credit card details are safe. Take advantage of this by incorporating as many payment options as possible. In addition to credit and debit cards, consider adding electronic wallets, PayPal, Skrill, Braintree, etc.
Conclusion
Without trust, no one will buy from you online. This guide has broken down seven eCommerce trust factors you can use so people will be more receptive to giving you a chance. Start with the ones that make the most sense for you or are easiest to implement then slowly add the rest. If you're looking for an eCommerce website builder to make this process easier, be sure to check out our helpful reviews.