A VoIP phone system for small businesses offers much more than just the ability to make phone calls over the internet. It can bring a range of benefits and advantages that can often go unnoticed or underutilized.
In this article, we highlight 6 of the most noteworthy benefits that a VoIP phone system can bring to your small business. These benefits include improved communication, reduced costs, increased flexibility, enhanced collaboration, and more. By using the features and capabilities of a VoIP phone system, you can increase your chances of success and improve the efficiency and productivity of your business.
The evolution of a legendary invention
There is no question that the telephone is one of the most significant inventions in human history. 
According to some, it has notably contributed to shaping our world today.
The longevity of the telephone
The telephone is an invention that has been around for a very long time.  So long, in fact, that all those that were alive when it was conceived are no longer with us.  For a telecom innovation with the market penetration and ubiquity of the telephone, this fact is mindboggling indeed!

In 1876, Alexander Graham Bell was the first to be granted a patent for this new device.  For the first 120 years of its existence, the telephone did not go through many significant changes.  Its development was comparatively slow but steady.
Recent Advancements – VoIP
VoIP technology has significantly advanced telephone technologies in the past 20 years by allowing voice services to be delivered over an IP network.
VoIP has introduced a significant paradigm shift in what we know as a telephony service.  VoIP arguably represents the most significant advancement in the telephone since its inception.  Along with the fundamental change in how voice is transmitted, VoIP ushers in a whole series of benefits and advantages that only a few years ago were unheard of.
In the following sections, we'll highlight these benefits so that you can recognize how VoIP can enhance the day-to-day operations of any organization.
Top VoIP Benefits
VoIP technology has enabled voice and related media to leverage the extensive extant IP data networks worldwide.  This network convergence has allowed VoIP to enjoy many of the benefits we often take for granted when using data networks.
VoIP technology delivers a range of benefits to businesses because it runs on an IP network infrastructure, which is flexible and enables a variety of services.
The key advantages of VoIP include:
Ease of use
Cost savings
Scalability
Flexibility
User mobility
Integration with other business applications
High-quality voice and video integration.
These benefits are made possible by the fact that VoIP allows voice services to be delivered over the IP network.
Ease of Deployment and Use
Pre-VoIP telephony systems were notoriously complicated to deploy.  Even early VoIP systems required long maintenance windows to set up, often on the order of several days.  Today's VoIP services can be up and running within a few minutes.
VoIP providers such as Dialpad allow you to set up your telephony service entirely online.  The service runs "on the cloud," so there are no local physical VoIP servers or devices to install and configure.  VoIP clients can be installed on existing computers or smartphones, so no additional user hardware is obligatory.
The VoIP client software is well-designed and intuitive, and most users are already familiar with similar software on their computers or mobile devices.
Cost savings
VoIP services provide financial benefits from a variety of factors. Some of these include:
No dedicated server hardware needed – VoIP services deliver a cloud-based solution that doesn't require an IP PBX on the business premises. This delivers even more savings since large investments in data center facilities (power, cooling, network infrastructure) are not needed to host such hardware. 
No user equipment to purchase – VoIP clients are software-based and can be installed on existing hardware. Connect to the service via an Internet connection by installing the VoIP client on your desktop, laptop, tablet, or smartphone. IP desk phones are also available, but they are optional.
Flexible subscription-based payment model – You can customize your plan based on the number of employees you need and purchase only the capacity you need. With Vonage , for example, you can choose and purchase individual features so that you only pay for what you use, and you only use what you pay for.
Annual billing and high-volume discounts – Almost all VoIP service providers offer an annual billing option with cost savings on the order of 10% to 20% or more. Additional savings can also be realized when purchasing services for many users.
Eliminates the need for dedicated ICT personnel – Most VoIP services deliver their own technical support as a service included within the subscription cost.
Scalability and Flexibility
VoIP providers are highly scalable and allow businesses to easily adapt to changing needs. You only need to purchase the services that you require for the number of users you have. As your business grows, you can add more subscriptions almost instantly to accommodate new employees. VoIP services also offer the ability to add new physical locations and voice services as needed through the provider's management portal. This means that VoIP can easily support business growth, whether it's in employee numbers, office space, or voice services. With VoIP, you can quickly and easily scale your business to meet your changing needs.
User mobility
One of the most important benefits of VoIP providers is one that has recently reshaped the workplace worldwide.  This trend began nearly a decade ago but was enormously accelerated due to the measures put in place to fight the Covid pandemic.  What is this benefit, you may ask?  Well, VoIP services deliver complete and virtually uninhibited user mobility.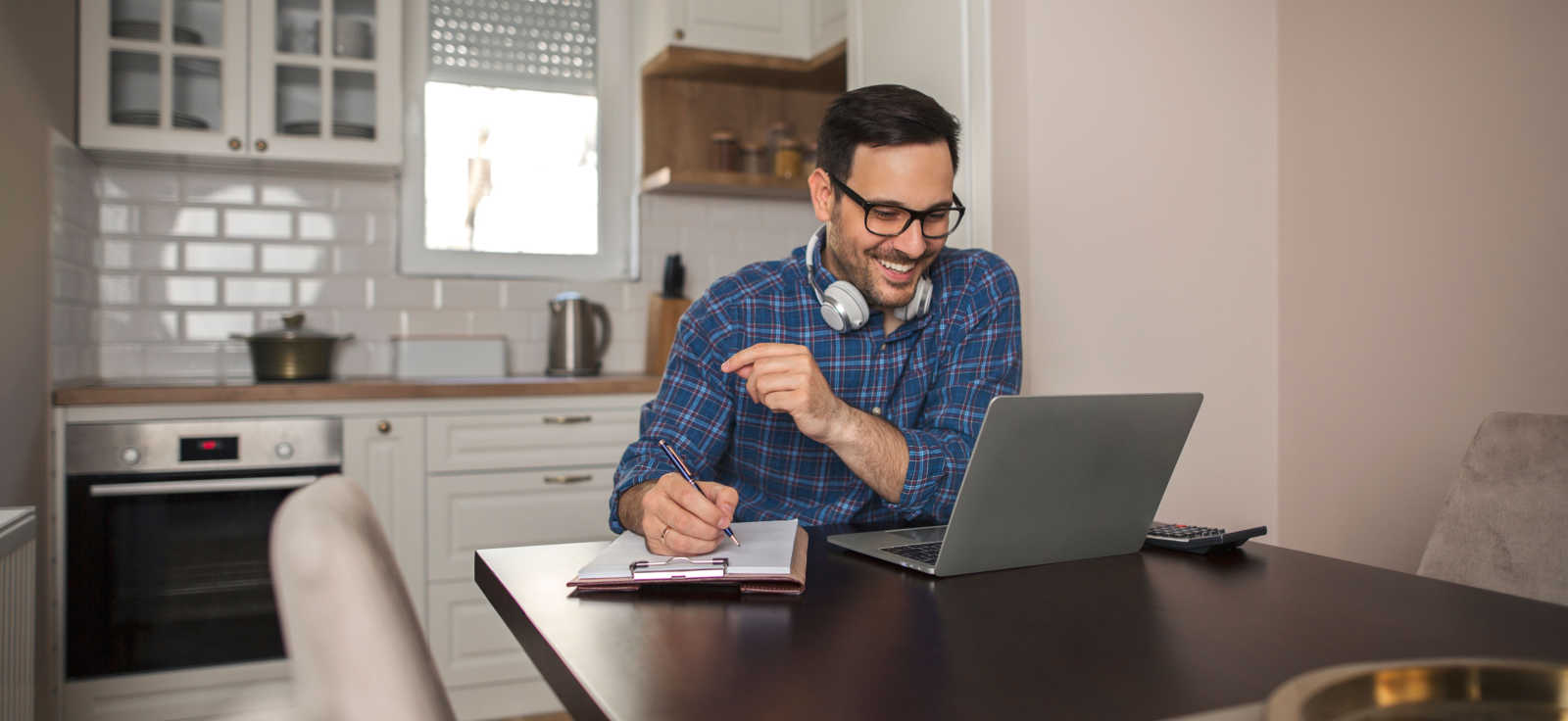 VoIP technology allows employees to be reached through the company's corporate telephone network from anywhere in the world as long as they have internet connectivity. This means that employees can work remotely and still be easily reached through their internal corporate number. The caller doesn't need to know the employee's location, and the call will not incur additional charges. All the employee needs is a device with the VoIP service client software installed and an internet connection.
This is one of the main VoIP benefits for small businesses. As far as the caller knows, the person he calls is at the enterprise's HQ facilities.
This mobility can translate to a lot of indirect cost savings and benefits, including:
Organizations with more remote workers need less office space.
Employees can use their own mobile smartphones, laptops, or desktops for connectivity to the telephony system in a BYOD working model.
Remote work increases job satisfaction, making workers more efficient and proficient.
With no geographical limitations, employers can hire workers from a wider talent pool.
Deep integration with other business applications
Using VoIP, telephony has become another IP-based service that can be integrated into other business productivity applications, resulting in network convergence as well.
Business productivity applications are those applications and services that allow organizations to coordinate their operations more effectively and fulfill their objectives more successfully.  Some of these include customer resource management (CRM) software, helpdesk ticketing software, or web-based or mobile app "in-app" calling capabilities.
This integration is made possible by what is known as an Application Programming Interface, or API.  VoIP speaks the same language, so to speak, as data applications, enabling the straightforward integration of VoIP with other productivity software.
APIs can provide VoIP services such as quick dial buttons on your helpdesk application, web-based telephony communication, and integration with third-party collaboration tools.
Businesses can enhance employee efficiency and flexibility by integrating VoIP systems with the business applications discussed above.
Better voice quality and video integration
Traditional telephony uses a limited frequency sampling rate that captures frequencies of the human voice up to 3400 Hz.  This was estimated to be the lowest sampling rate that delivers a satisfactory voice quality for conversations.  This limitation is what gives the voice over the phone its familiar tinny timbre.  The whole telephony infrastructure was designed and built around this specific sampling rate.  To improve it would have required a fundamental redesign of the technology.
In recent years, small business VoIP providers have been delivering better quality sound. Depending on your provider, you may have noticed that some phone calls made using your cell phone have a much clearer voice quality. This is because small business VoIP providers use VoIP technology that takes advantage of advanced codecs and available bandwidths on IP networks to send CD-quality voice between callers. In addition to this, small business VoIP providers are also bundling video capabilities and collaboration services into their basic telephony plans, taking the telephone to the next level.
Conclusion
Science fiction movies often depict futuristic technologies that VoIP service providers offer. These benefits, such as video calling and mobile connectivity, closely match what was depicted in these movies as the future of communication. The accuracy of these predictions may seem uncanny, but it is also important to consider the real-world benefits of VoIP. By looking at these benefits, you can determine which VoIP provider is best for you.