Marketing automation uses various technologies to perform various marketing functions automatically without an employee needing to do the tasks manually. Many companies use marketing automation to improve the efficiency of marketing efforts, reduce costs, and reduce the number of man-hours required to launch, scale, and optimize marketing campaigns. 
Many different marketing tasks can be done automatically with marketing automation. Examples of marketing tasks that are frequently automated through marketing automation include:
Email Sending
Text Message Sending
Social Media Posting
Newsletter Signup Requests
… and more
The goal of marketing automation is to make it easier for companies to carry out all the tasks required to run marketing campaigns.
With marketing automation, emails, texts, and social media posts can be set up to be sent/published automatically when certain triggers take place. For example, abandoned cart emails can be sent to customers after they have abandoned their shopping carts. Lead nurturing emails can automatically be sent several days after a new lead is acquired.
Companies that successfully use marketing automation experience a 451 percent increase in qualified leads. Such an increase in leads can have an improvement in sales.
How Does Marketing Automation Work?
With marketing automation, companies collect customer data through many interactions, including social media engagement, website visits, app usage, emails, and more. The data that is collected for each customer helps to create an understanding of each customer from a marketing perspective.
Once enough data is collected for each customer, the marketing automation sends tailored marketing messages to the customer based on their unique profile, which is created from their data. This way, highly relevant and personalized marketing messages can automatically be sent to every customer at specific times.
Whether your business has 500 customers or 5 million, marketing automation can be extremely beneficial for improving your marketing efforts. So, essentially, marketing automation leverages the power of data and tools that enable you to market to your customers in the right way, at the right time, across multiple different channels.
Tweaks can be made to the marketing automation strategies as more data comes in after implementing a marketing automation strategy.
What are the Benefits of Marketing Automation?
Reduction of Monotonous Work
One of the best benefits of marketing automation is that it eliminates an incredible amount of monotonous work for marketing professionals. For example, once marketing automation is set up, marketers no longer have to send emails and texts to their customers manually. They also don't have to post social media posts manually.
Marketers can set up rules for emails, texts, social media posts, and more through marketing automation software. Then these things can automatically be handled by the software once they are triggered to be sent/posted.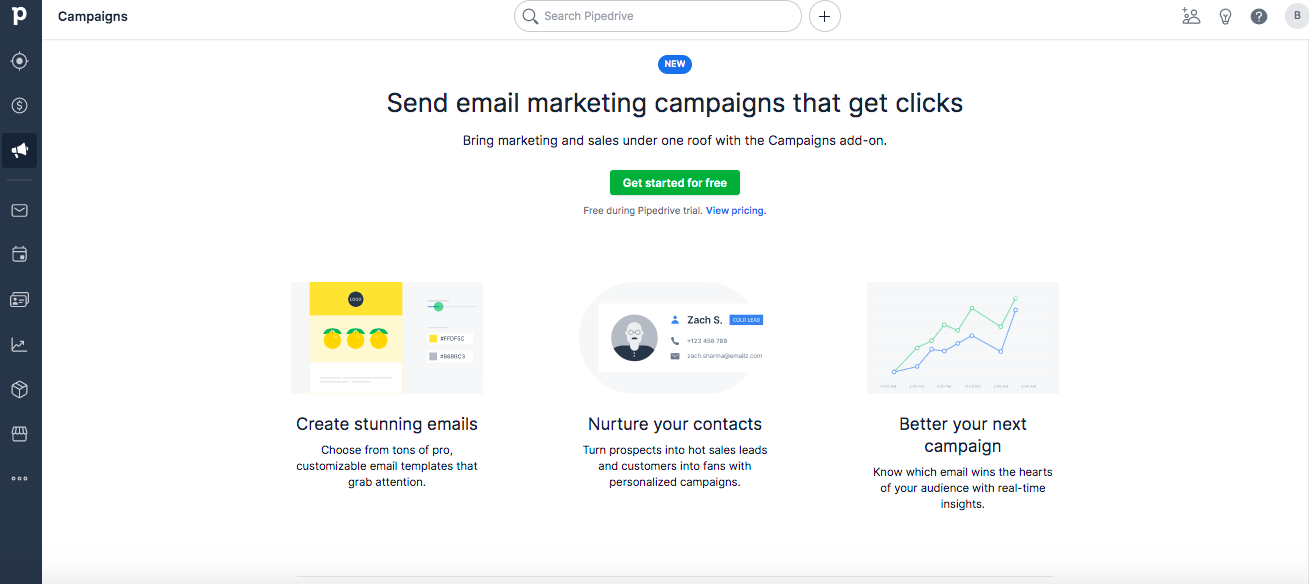 Because marketing automation reduces labor hours so much, it frees up a lot of employee resources. Instead of focusing on mundane and monotonous tasks, marketers can focus on the more important and complex ones.
Speed
Once marketing automation is set up, it ensures that marketing tasks can be carried out extremely quickly. For example, with marketing automation, a thank-you email can instantly be sent to the customer after making a purchase. This lets customers know that their business is valued. This email can also include recommendations for other products that the customer might like.
Fast marketing is critical because consumers have short attention spans, and the modern consumer expects convenience. Marketing automation allows tasks to be completed significantly faster than traditional marketing.
Marketing automation platforms such as Hubspot, Sendinblue, and GetResponse can help you automate marketing tasks such as email marketing to increase your marketing speed and efficiency.
Cost Savings
Once marketing automation is set up, it means that your company no longer has to pay employees to handle countless repetitive and monotonous tasks. This means that you will save money.
Instead of paying employees to do things like sending emails to customers, you can pay them to solve more important marketing problems. This means you will get significantly more value for every dollar you spend on your marketing budget.
Considering the fact that marketing automation also tends to increase sales and leads, the financial benefits of implementing marketing automation can be dramatic.
What is Marketing Automation Software?
Marketing automation software is the actual software that contains the automation tools that you use to automate marketing tasks. Examples of marketing automation software include:
With these software options, you can automate marketing tasks such as sending emails. The software will not actually write the emails itself. You will have to write them yourself or designate this task to a writer. However, once you have the emails written, you can plug them into the marketing automation software and set up triggers for the emails to send.
There are a wide variety of emails that marketers commonly send to customers, most of which can be automated. Here are some examples of marketing emails that can be automated with the help of marketing automation software:
Welcome emails
Email newsletters
Purchase confirmation emails
Happy birthday emails
Promotional emails
Lead nurturing emails
Product update emails
What is a Marketing Automation CRM?
CRM stands for "customer relationship management." A CRM is a platform that can be used for many different purposes, including storing customer contact information and data, recording service issues, and identifying sales opportunities. Many CRMs have also added marketing automation features that allow marketing professionals to automate many marketing tasks.
CRMs are useful tools for both marketing and sales professionals. Marketing automation CRMs make the process of keeping track of customers significantly easier. You can think of marketing automation CRMs as centralized hubs where you can control all of your marketing automation tasks.
Using a marketing automation CRM is much easier than using many different marketing automation platforms to run a marketing automation operation. Using the right CRM can have a strong positive impact on your business.
Marketing Automation for Small Businesses
Smaller businesses can benefit from marketing automation as well. Using marketing automation even if your business has fewer than 100 customers can still be as effective as a larger enterprise's automation efforts.
The nice thing for small businesses regarding marketing automation is that most marketing automation software companies have less expensive packages for smaller companies. So, even if your company is on the smaller side, you can still benefit from marketing automation software without paying the hefty fees that larger companies have to pay. This makes it significantly more realistic for smaller companies to start using marketing automation software.
Marketing Automation Solutions
For marketing automation to be effective, you need solutions for as many marketing functions as possible. Because social media and email marketing are some of the most widely used and effective digital marketing strategies, you should focus on these things.
The more tasks that you can automate for these areas, the better. Most of the top marketing automation software and marketing automation CRMs offer efficient solutions that allow you to automate email sending, text messaging, and social media posting.
Many of these companies also provide you with big data analytics and big data visualization. Both of these things can help you to make smarter marketing decisions and to tweak your marketing automation campaigns as necessary.
Conclusion
In the modern economy, marketing automation is essential for any company that wants to optimize its marketing efforts. Marketing automation allows businesses to take advantage of technological breakthroughs to make marketing more personalized, cost-efficient, and effective overall.
If your company implements marketing automation, there is an excellent chance that you will see a significant increase in leads and sales. As an added benefit, your marketing employees might also enjoy working for your company more because they will not have to spend an abundance of time doing monotonous tasks such as sending emails or text messages to customers.
Because marketing automation has many benefits, it makes sense for companies to try it at least. If you think it will help your company, consider trying it and just see how it goes. It might be highly beneficial for your business.