Humans, by nature, are storytelling creatures. Since the beginning of time, our histories, languages, and cultures have been passed down through storytelling. At their core, stories exist to help drive connection. With that in mind, it's no surprise that brand storytelling is one of the most effective marketing techniques that allow us to forge relationships with our customers and help us to stand out from the crowd.
Through relating personal experiences and sharing our perspectives, we're able to humanize our brand. People don't want to buy from faceless corporations – they want to do business with other humans. According to research published in the Journal of Cognitive Neuroscience, storytelling facilitates emotional connections – and has done for thousands of years.
As a brand, storytelling in marketing will help create a unique customer experience, hone your voice, and bring an element of humanity to your business. In this article, we'll turn to brand storytelling, explaining what it is, how it works, and how your brand can get started with this wonderful technique.
We, as a species, are addicted to story
– Johnathan Gottschall [Author of The Storytelling Animal] 
What is Brand Storytelling?
Brand storytelling, also known as storytelling in marketing, is the action of using narrative techniques to connect with customers. Instead of just selling them a product, we're leading them along a pathway, helping them to understand the company itself and what it stands for.
The stories that we share help customers build up a positive association with our brand, improving relationships and driving trust. The sense of connection that stories forge allows a customer to see your company as more than just a faceless enterprise.
If the process of branding is finding out who your company is and what you stand for, then brand storytelling is making sure the world knows your history, mission, goals, and driving factors. Through narrative techniques and by placing emphasis on the human side of your company, you're able to employ one of the most effective tactics in marketing.
What's So Important About Brand Storytelling?
In 2022, we're never pressed for choice when it comes to selecting a brand we want to work with. Looking for a productivity tool? There are 1,000,000 apps to choose from. What about a news platform? Once again, we're spoiled for choice. Brand storytelling is how we stand out from the crowd, creating a connection with our audience which leads them to choose us over our competitors.
Simply put, brand storytelling is all about making that you become a memorable company. A business can have a great logo, brand voice, and online presence, but if they don't make a positive impression, people simply won't remember them.
As you begin to nail your brand storytelling strategy, you'll be able to create customer loyalty and better relationships with your audience. Beyond that, there is a range of benefits to great storytelling in marketing:
Humanize your brand
Stand out from the crowd
Build Relationships Faster
Let's break these down further.
Humanize Your Brand
Trust isn't an easy thing to come by in the world of running an online business. If someone isn't familiar with your brand, there's not much chance that they'll decide to do business with you.
Beyond just selling more products, storytelling can be a great way of bringing a level of authenticity to your brand. Once you've developed a brand persona and have created an online presence, you're in a much better position to interact with the world. Instead of a shrouded corporation, you're able to talk, communicate, and connect with customers you come across.
According to studies by Accenture, 62% of consumers are more willing to buy from a brand if they exhibit awareness of social causes and stand by its ethical values. Without brand storytelling, a customer doesn't know where your company stands. Storytelling in marketing is the single best way to break away from other businesses and represent what's at the core of your business.
From sharing your business values to showing a real-world picture of the hardworking team that makes your brand work, storytelling humanizes your company.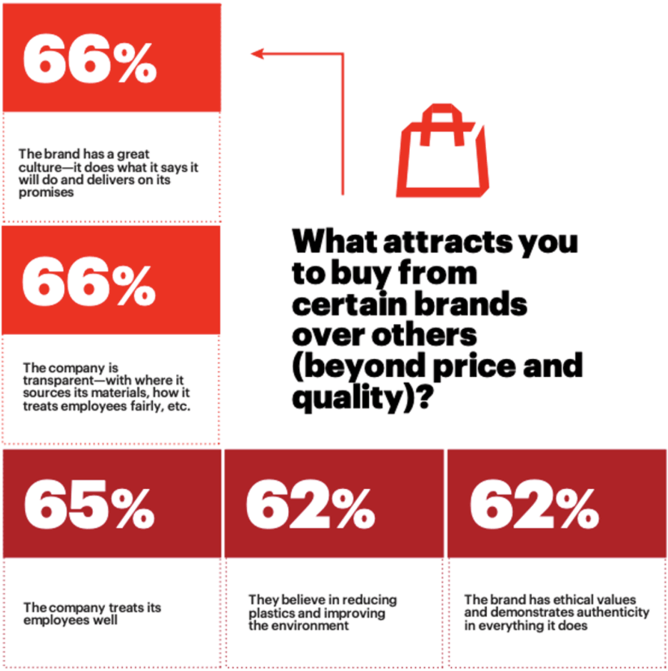 Stand Out from the Crowd
In your industry, you most likely already know which brands are your direct competitors. Whether they offer a similar service or do exactly the same thing you do, you'll have an idea who you're competing with. Especially considering competitor research is a core element of SEO, we imagine you've already got a list of competitors at hand.
When running a business, you know exactly what makes you special. From the team behind the screen to the central values that you hold strong, it's clear what sets you apart. Unfortunately, that doesn't always translate well to the customer. If an individual compares your brand to your competitors and can't find many differences, then it's going to be incredibly difficult to consistently attract business.
That's where brand storytelling comes in. With the ability to share compelling narratives, you're able to personalize your creative branding even more. Your brand can grow, developing a unique voice, online presence, and way of connecting with your audience. When executed correctly, customers will recognize your brand because of how you make them feel.
When faced with the choice of two similar businesses, a customer will always pick the one that they've developed an emotional connection to. There's a reason 73% of consumers only buy from brands with a friendly customer service team – people connect with people. If you can humanize your brand through storytelling, you'll be able to establish exactly why you're unique.
Build Relationships Faster
Before you start to execute brand storytelling, your brand first needs to clearly define who they are and what they stand for. Without these core pieces of the puzzle, it's impossible to create authentic content. Luckily for us, part of this process of defining yourself takes the form of personalization.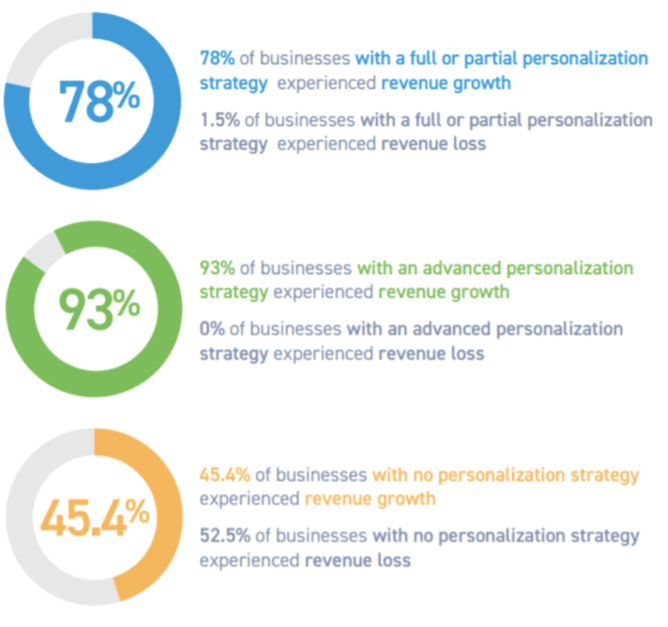 Instead of generic content marketing, everything you produce will be tinged with an element of what makes you, you. Across the voice you use for copy, your word selection, and even the font and colors you use, everything stems from that moment of self-identification. Once you're sure where you stand, everything you produce will contain an element of your brand storytelling.
With this level of personalization comes a propensity for a consumer to connect with your brand. A study by Monetate revealed that 79% of brands that personalize their marketing exceed their revenue expectations. By connecting with your company, consumers will be much more likely to buy from you or put themselves in a position where they can learn more.
How Do I Get Started with Brand Storytelling?
When creating and publishing your brand story, there are a few core stages you need to move through. No matter whether you're an established company or are just getting started, building an authentic story can come at any moment.
Here are our four steps to getting started with brand storytelling:
Know Who You Are – What do you stand for, why does your brand exist, and what are your values?
Find Your Personality – Are you energetic, professional, creative, or refined? Whatever it may be, find your personality and incorporate it into everything you do.
Turn to Customers – Highlight real-world examples of your brand impacting people by pulling on online reviews. Feature their photos, show how you helped, and tell their stories.
Share a Story, Not a Product – In your marketing, focus on why and how you help the world rather than just focusing on your features. What can your brand do for people; what has it already done for the world?
Across these core steps, you're able to craft and hone your storytelling marketing, helping to connect with your audience as effectively as possible. Remember to push your brand story wherever you can. Customers should be able to find a cohesive voice across all of your social platforms, your company website, and even in the packaging you send out to buyers.
Marketing is no longer about the stuff that you make, but about the stories you tell
– Seth Godin
Final Thoughts
Storytelling marketing, or brand storytelling, is a leading tool in distinguishing your company from the masses. By crafting a creating a connection with your audience, this strategy will help drive sales while also fostering brand loyalty.
Consumers don't want to do business with corporations that they don't know and don't understand. To set yourself apart, brand storytelling helps you craft a personalized message, sharing with the world what makes you special. As you develop a sense of self as a business, your consumers will begin to recognize your copy and brand with ease.
Over time, brand storytelling will revolutionize how you create content, connect with your audience, and exist in our digital world.