Many startups have a negative perception regarding content marketing and sales. But you should always ask yourself why big brands are still leveraging content marketing for their businesses.
A recent survey showed that content marketing income reached $66 billion in 2022. And according to the most recent projections, by 2026, the revenue will have doubled.
This demonstrates how crucial content marketing is to the survival of brands.
Content marketing is the way to go if your startup aims to achieve steady, long-term traffic without investing much money.
So, keep going if you're currently creating and distributing high-quality content for your audience. The only frustrating thing that most startups encounter is needing to be able to drive sales from these initiatives.
However, you need to re-strategize your content marketing if you keep adding fresh ideas that aren't improving your sales.
The fact is that you can use content marketing for various purposes. Most businesses use content marketing to achieve the following:
Establish trustworthiness
Engage your target audience
Produce quality leads
Get new clients
Boost brand recognition
All these are essential and necessary for the general success of your brand. However, the truth is, in the quest to achieve all these, your primary goal should be driving sales.
Sure, you want to be perceived as the expert in your niche, but you started your firm for the money!
So look at your current web traffic or social media engagement. Can you see the traffic growth? That's incredible! The next step is to learn how to turn these visitors into paying clients. So let's walk you through awesome ways to make content marketing do the job for you!
1. Examine How a Sales Conversion Funnel Works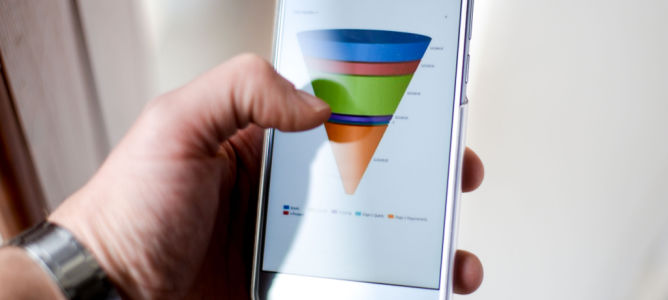 If you need help understanding how the conversion funnel works, it will reflect on the content you create. This is because it will keep confusing a potential client. So the first thing you need to learn as a startup is how the sales funnel works.
Different marketing websites and experts use different funnels. Also, the industry and business model can influence how the funnel appears.
But one thing remains the funnel is always divided into three stages:
The top of the funnel
The middle
The bottom
So let's say you're starting a roofing company in New York. You will want to introduce your company to your potential audience. The first step is to give them valuable information they won't resist.
When they encounter valuable information from your site when they're looking for a solution, they will be at the top of your funnel.
You're now in a good place with this audience, as they will start evaluating your company and if you can meet their needs. Now they're in the middle of your funnel.
Startups need to comprehend crucial aspects of content to reach prospective clients.  Therefore, content marketing for startups should focus on building your credibility and proving your authority to search engines, audiences, and potential clients.
Because of your content and the free value you've given, they start viewing you as the expert. And this will automatically move them to the bottom of the funnel. Now here is where the work is! Ensure the content you give is not only valuable but authoritative.
It must meet Google's expertise, authority, and trustworthiness (EAT).
At the bottom of your funnel is when you can convince both Google and your clients that you're the crème regarding roofing solutions.
Don't be afraid to show them why you stand out from the rest
It doesn't matter that you're a B2B or B2C, a tech or a fashion startup. You must understand your funnel.
2. Monitor Your Company Leads and Conversions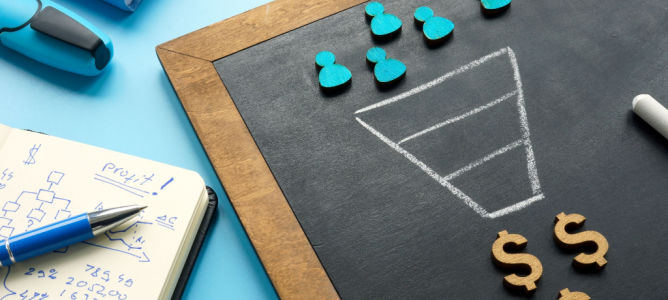 It's essential to understand where most of your leads come from. This will give you a clear overview of why your content could perform better.
You need to know how your clients fell into your pipeline. What exactly motivated them to buy from you, and which piece of content spoke to their soul?
This will make it easy for you to tailor your startup content strategy for your business. Monitoring your client's journey is easy as most of the customer's journey happens online.
The best way is to leverage the UTM parameters when tracking leads. You've probably come across a long, complicated-looking URL after clicking on an advertisement link.
Now that's a UTM parameter that helps website owners identify any lead's source. They want to understand if it came from Google Ads, Twitter, influence marketing, Facebook, Instagram, or an email marketing campaign.
So each distribution platform will have a unique tag that can help you identify the origin of your leads. In fact, you need to introduce UTM parameters in your content strategies.
You can set it up with Google Analytics to make it effective.
Moreover, they're so effective as they can show you the precise ROI for your content creation.  It will be easy for you to determine the costs of every marketing campaign.
3. Focus on Your Buyer Persona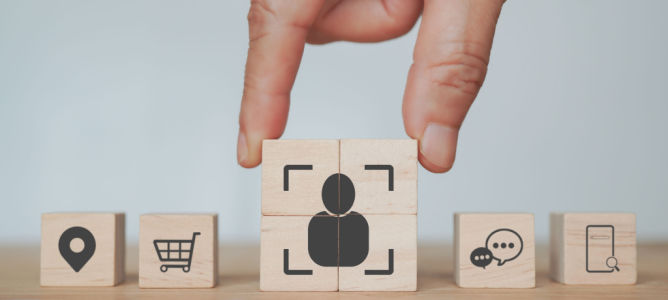 After tracking your leads and conversions, you will have a comprehensive idea of your target audience. This information is crucial as it makes it easy for you to create a customer persona to increase your conversion rates.
Besides, you will be able to understand your potential market at greater heights. It's different from the customer funnel you've created. The unique addition here is you have access to the client's profile.
The beauty of this is that you can always tailor your content strategy to all the new data you come across. You can take this into account when creating the buyer's persona:
Your clients' behavior and their buying patterns,
Your audience's interests and goals,
Demographics,
Customer motivations, etc.
Doing this helps you focus more on your larger target market. Because of this, you'll create multiple customer personas rather than simply one.
Creating your buyer persona is crucial as it helps you to hang out where your potential audience may be. Moreover, this is crucial for startup content strategy as it will be more successful for your organization.
Buyer personas help you attract quality leads and clients ready to pay for your goods and services.
4. Leverage User-Generated Type of Content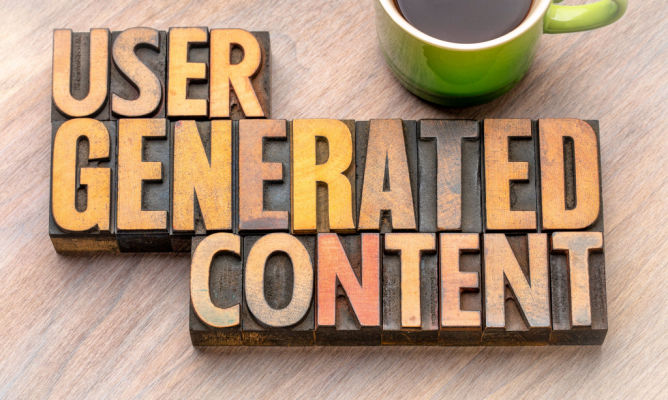 User-generated content (UGC) is another popular and effective strategy that helps to improve sales. If you work with a reputable content marketing agency, they've probably mentioned why this is a must-have in your content marketing strategy.
UGC is any type of consumer-generated content available to the public. The advantage of UGC is the customers don't need to access your blog or website to create the content. Customer feedback through surveys is a great place to start. Besides, you can also leverage online forums and discussion boards to access user-generated content.
Additionally, you can take advantage of social media polls, live sessions, and 'ask me anything to generate UGC content. Moreover, branded hashtags and encouraging customers to share their experiences are other effective approaches to gathering this type of content.
What Makes User-Generated Content Effective?
It makes it easier for business owners to understand and identify their buyer personas. This should be part of the startup content strategy because it serves as reliable social proof.
People always want to meet a satisfied client of your business before they can engage with you. So with UGC, it will indicate that your services or products meet their needs. Here's how your startup can benefit from UGC:
Increase your business sales,
Boost website traffic,
Boost your brand reputation,
Establish trust between you and consumers, etc.
That said, customers who interact positively with your brand and products attest to the uniqueness of your business. And this is by far the best method to drive sales for your company.
Wrapping Up
If your business needs to leverage content marketing, it's missing out on one of the successful marketing strategies available today.
However, more is needed to create content to generate traffic. You need to ensure the content you give to the public can convert the traffic into sales. Ensure the content is relevant to your audience, attracting quality leads that can convert into sales.
You will experience sales magic at the bottom of your funnel. The conversion funnel will help you to understand the customer's needs making it easy to understand the client's journey.
Leverage the UTM parameter to track their behavior and evaluate your marketing campaign efficiency. Then use this data to publish advertisements on social media.
Creating buyer's personas is another effective way to meet your potential client's in their hang-out zone. Of course, UTM parameters would have given clear insights into what content was effective for them.
You can also request customer feedback to build your brand's reputation and trust. Your target audience is more likely to trust social proof than anything else.  You can leverage all the above tips and include them in your startup content marketing and wait to experience the content marketing magic.