In whatever business you wish to run, whether it is a catering company, glass blower, cupcake pastry shop, or handmade jewelry maker, registering a business makes your venture a distinct legal entity.
Most states and local governments allow you to register your business name when you are ready to open your physical or virtual doors. Your location, business structure, and understanding of some key terms make the registration.
You may not need to register in some cases. For example, using your legal name will not require registering anywhere. But without registering your business, you risk liability protection, legal benefits, and tax advantages. Here's a handy glossary of key business terms.
Key Terms to Know When Registering Your Business
Business name selection, checking for availability, and making sure the name isn't trademarked require the use of specific terminology. You will better understand the process once you are familiar with the meanings of these various terms.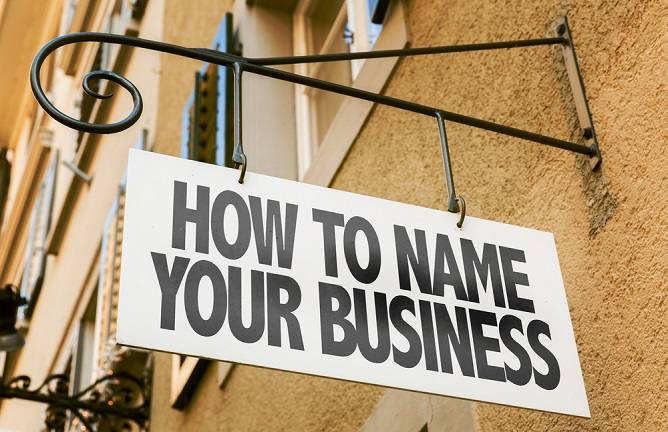 In brainstorming business name ideas, try to think of one that conveys what the company does yet still sounds original. Businesses with great names generally meet the following criteria:
Customers remember it easily
Differentiate your business from the competition
There is no trademark on it, and it is available
Corporate Name
A company must register a corporate name when it incorporates. LLCs register LLC names and limited partnerships register LP names. Before registering a name, the secretary of state (or whatever office oversees corporations, LLCs, and limited partnerships) must approve it.
Fictitious Business Name
It is used when a company's trade name differs from its legal name (an individual, partnership, LLC, or corporation). For example, James Peter's sole proprietorship, American Tires, would be considered a fictitious name since it does not contain his last name.
Doing business as (DBA) is another term for fictitious business names, and businesses must register fictitious names.
Legal Name
The legal name of a company refers to the business's official name. In a sole proprietorship, the owner's full name is often the business's legal name. The legal name of a general partnership will be the name provided in the partnership agreement. If the partnership agreement does not specify a business name, the partners' last names are the partnership's legal name.
Corporations, LLCs, and limited partnerships use the names they registered with the secretary of state as their legal names.
Trade Name
A trade name is what the public knows the business as. It may differ from the legal name of the owner(s). Walmart, for example, is Wal-Mart Inc., but its trade name is just Walmart.
The trade name appears anywhere the business advertises itself to the public, such as on business signs and other means of advertising.
It is necessary to provide both the company's legal and trade names when applying for a bank account or a loan.
Trademark
Any word, phrase, design, or symbol used to market a product or service is a trademark (or "mark"). Both service marks and trademarks are used to market services, though "trademark" refers to both. Generally, trademark owners have the right to prevent others from using their marks to market goods and services under federal and state law.
An Employer Identification Number (EIN)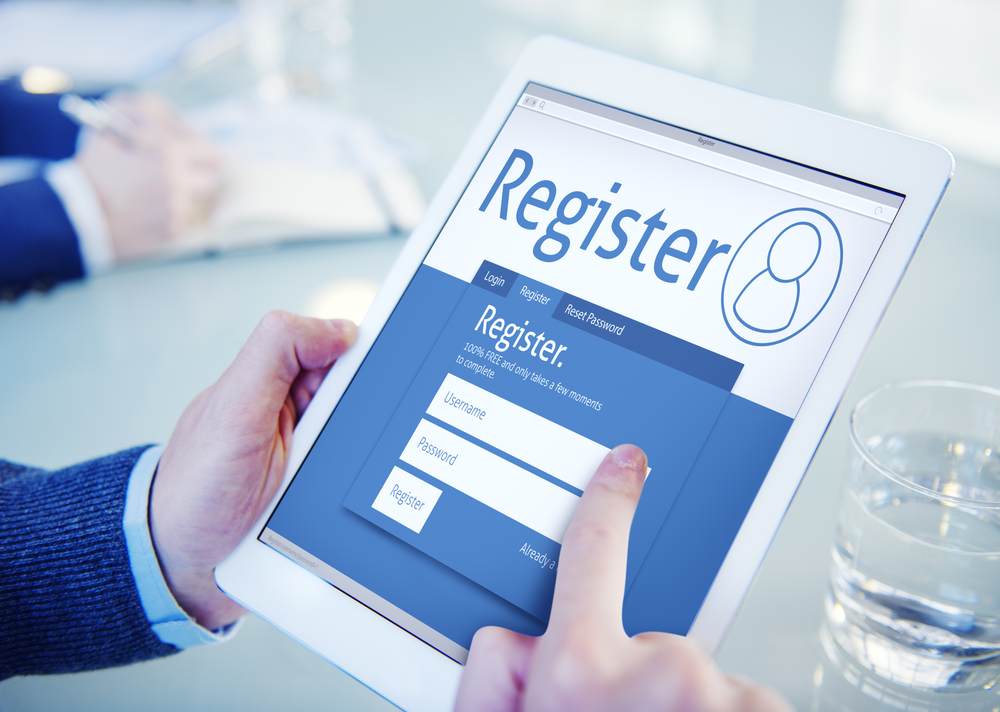 Known as a Federal Tax Identification Number (FTIN), an Employer Identification Number (EIN) identifies a business. A business needs an EIN. There are various ways to apply for an EIN, and now you can do it online. Getting your EIN from the Internal Revenue Service is a free service. Some sole proprietorships use the owner's social security number, but it is not recommended for privacy purposes. Your state can provide more information about doing business and taxes in the state.
Tax Year
Taxable income is calculated based on a tax year. "Tax year" refers to the period during which earnings and expenses are recorded and reported. You can use the following tax years:
Calendar year. January 1 through December 31.
Fiscal year. Any 12 consecutive months, except December.
Licenses and Permits
To run a legal business, you need all the necessary licenses and permits, regardless of the services or products provided by your business. Permits and licenses can differ between the federal and state levels.
Apart from what the state and federal governments require, counties and cities usually do not require licenses or permits for physical locations. Although, it's still worth checking to ensure nothing is missing before starting sales.
You may be subject to costly fines or put your business at risk if you do not have the necessary paperwork. Local, state, and federal taxes depend on the type of business you operate and how you pay them. They include:
Income Tax
Estimated Taxes
Self-Employment Tax
Employment Taxes
Excise Tax
Key Terms When Choosing Your Business Structure
Carefully choosing your business structure is essential since changing it in the future could have far-ranging consequences. Among other things, this could result in tax consequences and unintended dissolution.
Consult with business counselors, attorneys, and accountants when making these decisions.
LLCs, corporations, partnerships, and sole proprietors require registration in most states. A state considers you to be conducting business when:
The state is home to your business
Meetings with clients in person are common
You rely heavily on state revenue for your business
If you have employees working in the state
In some states, you can register your business name online; in others, you must file paper applications. Registering with the Secretary of State's office, a Business Bureau, or a Business Agency is the norm in most states.
Here are some key terms for business structures.
Sole Proprietorship
In simple terms, a sole proprietor owns their own business without being incorporated. However, there is little liability protection for sole proprietors. Many choose to form a limited liability corporation (LLC) to protect themselves from personal liability from business debts. Choosing to form an LLC can help protect your home and personal property if your business incurs debts it cannot pay, or you are sued.
Partnership
A partnership is a relationship between two or more people in business or trade. Profits and losses are shared among the people who contribute money, property, labor, and skills to the business.
Limited Liability Company (LLC)
LLCs are legal business structures permitted by state law. There may be different regulations for starting a Limited Liability Company depending on your state. An LLC combines the benefits of a corporation and a partnership. These characteristics include:
The majority of LLCs protect you from personal liability. Your assets – including your car, house, and savings account – are not at risk if your LLC files for bankruptcy.
LLC owners are referred to as members.
There are no restrictions on who can be a member in most states, so individuals, corporations, other LLCs, and foreign entities may join.
The number of members is unlimited, and the majority of states also permit single-member LLCs.
Businesses like banks and insurance companies are generally not eligible to form LLCs. To learn more, consult your state's and federal tax regulations. For foreign LLCs, special rules apply.
Corporation – C Corp
To form a corporation, prospective shareholders exchange money, property, or both for corporate stock. A corporation's taxable income is generally calculated the same way as that of a sole proprietorship. Special deductions are also available to corporations. Federal income tax law recognizes C corporations as separate entities.
S Corp
Unlike C corporations, S corporations pass along corporate income, losses, deductions, and credits to shareholders, allowing them to claim federal tax benefits. S corporation shareholders report taxable income and losses on their tax returns and pay tax according to their individual income tax rates. This prevents double taxation on corporate income for S corporations.
Starting a Business Has Never Been Easier
Once you determine what type of business you want to form, business registration in the United States is relatively straightforward. Several services are available to help start a business effortlessly in the digital age. Make sure you stay on top of the registration requirements. Because depending on your business structure, some states require you to provide reports as soon as you register.
There are just a few things you need to get started: creativity, research, and enough money to cover setup costs.
Learn more about Sonary's recommended LLC formation services to help you get it right the first time when starting your own business.