An online presence is considered everything for a business in the modern world. It is how customers or clients find you, learn about your brand, and interact with you. A strong online presence can help you reach new customers, drive sales, and build loyalty among your existing customer base.
The ways to boost your web presence are always changing as technology advances. What worked five years ago may not work today, and what works today may be obsolete in five years. That's why it's important to stay up-to-date on the latest trends and best practices.
"Regardless of whether you're a brick-and-mortar business or an online business, your online presence is essential to your success." Let's find out what an online presence is and the 10 best ways to boost your online presence in 2023.
What Is an Online Presence?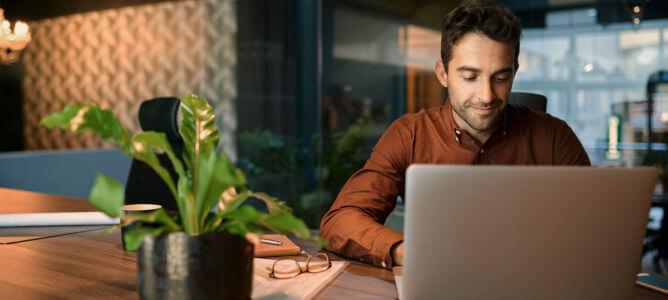 "A digital presence is everything that a business or individual does online that can be seen, heard, or interacted with." This includes your website, social media accounts, online reviews, and anything else that someone might find when they search for you online.
Essentially, your online presence is your digital footprint. It's how people perceive you when they can't see or interact with you in person. And just like your physical appearance and the way you carry yourself, you want your online presence to be an extension of your brand. It should reflect your values and communicate the message you want to send to your target audience.
In the past, businesses could get by without an online presence. But in today's digital world, that's no longer the case. Customers expect to be able to find businesses online, and they use the internet to research companies before making a purchase.
An online presence is essential for businesses of all sizes. It levels the playing field between small businesses and large corporations. And it allows you to reach new customers who may not be familiar with your business.
Regardless of whether you're a brick-and-mortar business or an online business, your online presence is essential to your success
Now that you know what an online presence is and why you need one, let's take a look at some ways you can boost your online presence.
8 Ways to Boost Your Online Presence
Whether you're primarily a brick-and-mortar business or a digital business, you need to have a strong online presence to succeed. Growing your online business is essential to reach new customers and staying ahead of the competition. There are many benefits of an online business presence, and we've outlined 8 of the most important ones below.
1. Create a Website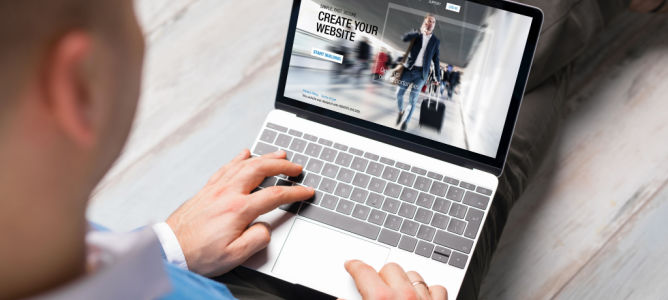 If you don't have a website, you need to create one. A website is the foundation of your online presence, and it's essential for growing an online business in the 21st century.
Website builders
platforms such as
Squarespace
or
Wix
might be a good place to start building a website, as they offer simple, drag-and-drop website designs and templates.
Your website should be attractive and user-friendly, easy to navigate, and should load quickly. Include high-quality images, and make sure your content is well-written and engaging.
Most importantly, your website should be responsive, meaning it can be viewed on any device, including smartphones and tablets. With more people accessing the internet from mobile devices than ever before, it's essential to be able to view your website on all screen sizes.
2. Claim Your Google My Business Listing
If you want to boost your online presence, you need to claim your Google My Business listing – an essential component to grow your business online. This is a free listing that allows businesses to control how they appear in Google Maps and Google Search. When you claim your listing, you can add photos, your business hours, a description of your business, and more. You can also respond to customer reviews, which is important for maintaining a positive reputation.
To claim your listing, go to google.com/business and enter your business information. Once you've claimed your listing, be sure to keep it up-to-date with the latest information about your business.
3. Optimize Your Website for Search Engines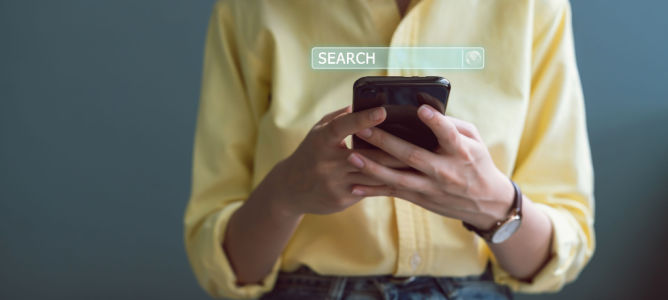 Did you know that nearly 60% of all internet traffic begins with a search engine? This means that if your website isn't optimized for search engines, you're missing out on a lot of potential traffic and customers. Search engine optimization (SEO) is the process of optimizing your website to rank higher in search engine results pages (SERPs). The higher your website ranks, the more likely people are to find it.
There are a number of things you can do to optimize your website for search engines, including:
Keyword research and using relevant keywords
Creating compelling and informative content
Optimizing your website's title and meta tags
Building backlinks to your website
4. Personify your business
In today's digital world, businesses need to be more than just a logo or product (although these are important, too). They need to have a personality that their customers can connect with.
One of the best ways to personify your brand is by creating a voice and tone for your business. This will help you create consistent content and form connections with your target audience.
nearly 60% of all internet traffic begins with a search engine
"Ask yourself, who is your brand in a nutshell?" What are its values? What does it stand for? Once you have a clear understanding of your brand, you can start to create content that reflects its personality.
Your voice and tone should be consistently reflective of your brand's values and the message you want to communicate across all of your channels, from your website to your social media accounts.
5. Stay active on social media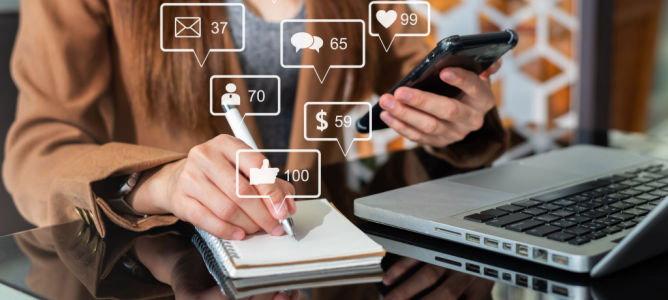 Having a social media presence shows your audience that you exist, that you're active, and that you care about engaging with them. With a projected six billion active social media users worldwide in 2027, there's a lot of potential for you to reach your target audience on one or more social media platforms.
While there are a couple of platforms, you'll want to limit your focus to 1-3 that make the most sense for your business. Once you've chosen your platform (s), it's important to stay active by posting regular updates and running ads or promoted posts when necessary.
Not only is it enough to have a presence, but you also want to build credibility and trust with your audience by being responsive to comments and messages.
6. Experiment with different kinds of advertising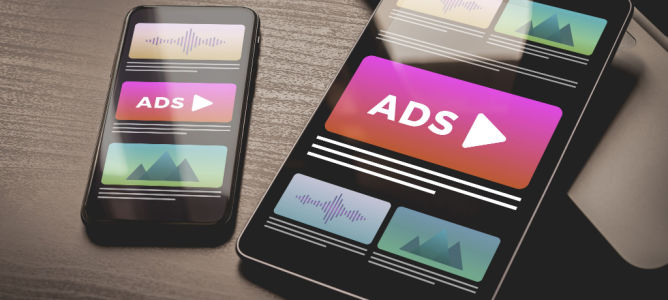 Online advertising comes in all shapes and sizes, from search engine ads to social media ads to native advertising. Depending on your business, some methods will work better than others. The key is to experiment with different types of advertising and see what works best for you.
Using a mix of organic advertising and paid advertising is often the most effective approach, as it allows you to reach your target audience in different ways. For example, you can use SEO to bring people to your website organically, and then use retargeting ads to get them to come back and make a purchase.
With the rise of platforms like YouTube and Instagram Stories, video marketing has become one of the most popular ways to reach an audience online. In fact, according to Forbes, viewers retain 95% of a message through video compared to just 10% through reading it in text.
7. Keep an eye on your online reviews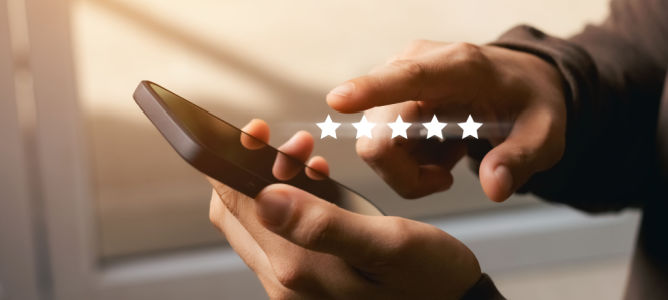 What people say about you online can have a big impact on your business, so it's important to keep an eye on your online reviews. The difference between a good business and a great one often comes down to customer relationships.
"Why are online reviews so important? They give you an opportunity to show your audience that you care about their experience with your product or service." No one wants to do business with a company that doesn't care about its customers, so make sure you're monitoring your online reviews and responding to both positive and negative feedback.
Reviews are powerful because they're one of the first things people see when they search for your business. When customers or users are happy with your product or service, they're more likely to leave a review. In fact, positive reviews can actually help improve your SEO. B2B comparison sites such as Sonary provide a hub for helpful reviews that aid customers in making informed decisions.
Conclusion
As you can see, there are many things you can do to boost your internet presence. These strategies can help you reach more people, build relationships with your customers, and improve your overall online visibility.
While you'll need to put in plenty of effort to see results, the payoff can be well worth it. So, what are you waiting for? Start implementing these tips and take your online presence to the next level!