30-Second Summary:
Email marketing provides an ROI of $48 for every $1 spent.

It will take 5 years for companies to fully recover from the impact of COVID-19.

Reports have shown that hyper-personalization is the future of marketing.

63% of consumers want to connect with brands that show that they care about their current conditions.

91% of marketers are embedding videos in emails to boost engagement.

Stiffening privacy regulations threatens the accessibility of email recipients.
Email marketing enables B2B and B2C brands to directly reach target audiences. When implemented right, brands can earn an ROI of $48 for every $1 spent on email marketing campaigns. While they do not substitute for digital adverts, emails play a vital role on customer acquisition and retention.
As the future of marketing and digital commerce unfolds, the fate of entrepreneurs hang almostly loosely on it. The top performers will be those that understand the trends in email marketing. This article highlights the various B2C and B2B email marketing trends of 2022, revealing how business owners can utilize them to get ahead of the competition in the coming years.
1. Companies are seeking more affordable email marketing solutions
Two years after the global COVID-19 outbreak, the world is still recovering. Small businesses are more affected among all and most are working on really tight budgets. Data from McKinsey reveal that it could take up to 5 years for some of these businesses to fully recover from the impact of the pandemic.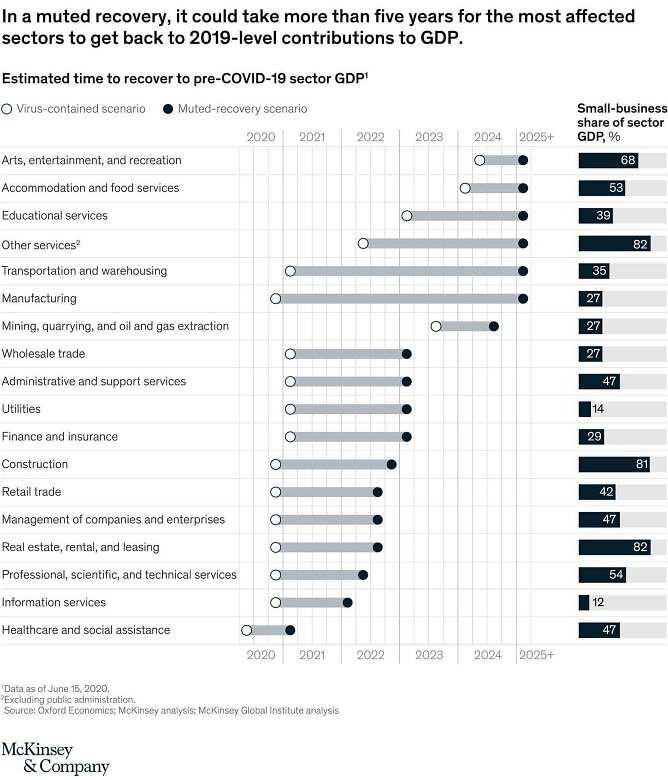 For this reason, small business owners are actively looking for cheaper email marketing solutions to host and manage their campaigns. Now, marketing companies are providing more innovative email marketing tools to help these recovering businesses explore growth opportunities at a minimal cost.
Some solutions now provide active automation, unlimited contacts, and even unlimited campaigns at an affordable flat fee. Some, nevertheless, still maintain their multiple-tier subscription pricing structures.
2. Hyper-personalization is the future of email marketing
Internet users are becoming irritable with generic emails. Marketers learned this a while back. So, they introduced an element of personalization by including recipients' first names to email copies. However, as email marketing evolves, first names are no longer enough to keep email campaigns personalized. Therefore, the concept of hyper-personalization is born.
Big companies are using big data tools to analyze heavy data and reveal very personal information about users. This personal information is used to tailor email campaigns that speak directly to these users. Deloitte, among other companies, has spearheaded the adoption of hyper-personalized marketing.  Even McKinsey & Co referred to hyper-personalization as the future of marketing, predicting that by 2025, it will be the deciding factor for marketing success.
Already, a study has revealed that 72% of consumers only engage with marketing messages tailored to their interests. With hyper-personalization gradually creeping into the center stage, current trends are veering from the previous email marketing trends of 2021 and before.
While a lot of affordable email marketing solutions have not integrated big data analysis into their software, they have features that enable small business owners to actively segment their audience into tiny groups and target email campaigns that speak to their collective interests.
3. Considerate communications
Although the COVID-19 pandemic is well behind us, brand communications has remained considerate about the impact of the epidemic on its consumers. They show this consideration through strategically located banners on their email copies and also share one-to-two-sentence safety tips.
Beyond the pandemic, which a lot of people have put behind them, brands are still showing consideration in many ways. For one, by using data on location, brands can show concerns for local events. For instance, during the blackouts in Texas, several Texans received emails that had considerate sentences to show support and care for their well-being.
This goes a long way for businesses because reports have shown that 63% of consumers buy products from companies that reflect their personal values and show that they care about their customers.
4. More video in emails
Video is great for conveying information, especially when you have a lot to say. According to data from Wyzowl (2021), out of 68 percent of consumers surveyed, 96 percent are watching more video content online. Ninety-one percent of marketers also feel that video is now more critical for brands.
With all that in mind, the trend of companies using video in email messages will probably increase.
5. GDPR, CAN-SPAM, and CASL
For the past few years, anti-spam legislation has tightened up. Today, users only receive emails from companies that they have given permission to reach out to them. And as users demand more privacy, email marketers will need to adapt, changing how campaigns are conducted. GDPR, CAN-SPAM, and CASL will no doubt continue to shape how organizations market to consumers. Smart marketers must find ways to connect with recipients without violating these regulations.
6. Email interactivity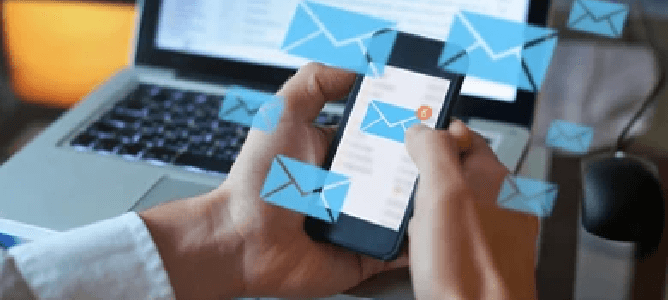 You may have noticed the interactive email trend. Whether it's making CTAs (call-to-actions) change color on hover, embedding surveys or games, etc., interactive elements make emails more engaging. That's because when people have something to do other than reading, interest peaks.
With more Internet users and the current global climate, interactive elements will become a go-to for email marketers, helping brands promote engagement and retain subscribers.
Conclusion
Even though social media and search engine marketing has taken the mainstream in digital marketing, email remains a resilient and highly efficient means of marketing to interested customers.
Nevertheless, like every other thing happening in the business world, entrepreneurs must adapt to changes happening in email marketing. These changes reveal themselves as slight shifts in email marketing trends. Recognizing them can help businesses realign their campaign strategies to accomplish more as the new trends take root in various industries.
Several affordable email marketing solutions are available to help small and medium-sized business position themselves for changes in the future of marketing.   Sonary helps you choose the right solution for every software-based decision. Check out our recommended solutions like HubSpot, Constant Contact and Sendinblue.