A name is like a million-dollar headline in the world of unique businesses. All it takes is an emotion, and everybody remembers your business name. But, finding the perfect business name ideas for your venture is trickier than it seems.
How do you envision your business growing in the future, and do you think it will expand and add new products? These are among the many scenarios when considering how to come up with a business name.
You can use free online tools to quickly generate unique business name ideas for your company. But to attract customers and investors, good business names are crucial, and a good name will help promote your business.
The last thing you wish is to build a unique business only to change it later because it no longer works or shares too much with an existing business. If you're an internet entrepreneur, run a local business, or have a global presence, the below tips will be helpful.
You will discover what to consider when picking the right and unique name for your business that will be useful for many years. Let's begin.
What is in a Business Name and Why Does It Matter?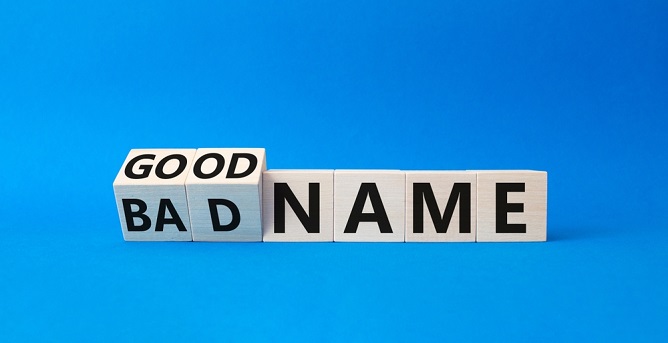 Many branding agencies and consultants have elaborately listed the qualities of significant business names. Short unique business names, for example, are considered good. Some suggest you prioritize names with available dot-com domains, while others suggest brevity.
But Tesla and Twitch didn't start with their company dot-com domains. Many experts argue that excellent business names should include a K, such as "Kodak" or "Nike." Tell that to Swiffer, Amazon, or Apple.
But there's no magic formula, a mnemonic device, or a silver bullet to name your business. Instead, evaluate any name candidates based on three lenses: strategic, creative, and technical.
A campaign, a website, or a logo can change over time, but the name will last. Besides, you will get more value from your company name than any other part of your business investment. That's why investing in a business name is worthwhile.
The Blueprint to Naming Your Business
Many approaches suggest brainstorming–getting a few smart, creative people together to think. But the best naming can be done by paging through a thesaurus, researching the Internet, and experimenting with ways to express ideas increasingly excitingly or unexpectedly.
A strong brand requires a technical, strategic, creative, and viable name. Think of these three lenses and their constituent qualities not as a recipe for a great business name but as tips to inform the tough decision of business naming. Take a look below.
Take the Technical Route to Naming Your Business
When naming a business, it is essential to ensure:
Linguistic, spelling and pronunciation skills are excellent
Technical validity of your ideas
Assured legal availability
Because you will avoid worst-case scenarios, such as having to recall a product with an offensive name or rebrand your company because of legal action, pre-screening names for legal, linguistic, and other risks is a significant part of the naming process.
Consider these questions before settling on a name:
Would Picking the Business Name Pose any Legal Issues?
The answer to this question rarely falls neatly into black and white, but preliminary trademark checks can prevent apparent misunderstandings. World Wrestling Entertainment, for example, could have avoided a 12-year dispute with World Wildlife Fund if it had followed a more rigorous naming process.
As of 2020, U.S. companies successfully registered 836,496 resident and overseas trademarks. It is an increase over 2003, when 303,073 trademarks were registered. To find a suitable business name, a comprehensive process is needed.
Does the Business Name Make Linguistic Sense?
Avoid inappropriate meanings or associations in the language used. It is easy to take Chew-N-Butts in Cle Elum, WA, the tobacco shop, the wrong way because of its suggestive name. Luckily the sign reads "Discount Tobacco & Beer," or people might think they have something else to offer…
Is it Easy to Pronounce and Spell? Will it Prevent Confusion or Mispronunciations?
Silicon Valley brands fall victim here. Have you heard of Xobni ("inbox" backward)? How about Phreesia (perhaps a misspelling of "freesia"? It happens when a domain name's availability is prioritized over its quality.
But a quality name is more important than an exact match on the URL. Take Nissan.com, a computer company based in North Carolina, but the automobile company used choosenissan.com and nissanusa.com instead.
Make a Strategic Plan For Naming Your Business
The product or service you will offer– always begins with a naming brief.
Even if it's an informal naming brief, setting out the strategy behind the company–the product or service you will offer– always begins with a naming brief. Describe your business, what message you'd like to convey, and who your competitors are. You can use this as a guide to decide which option is right for you.
A name that considers cultural and competitive factors, aligns with brand and business strategy and captures your target market is more likely to be successful. Consider the following questions when reviewing your brief:
What's the Meaning/Message Behind Your Business Name?
Do you feel it evokes the right feelings and conveys the right message? Business names such as Mayday tech support, Kryptonite locks, LeapFrog toys, Ninja blenders, and Obsession perfume speak volumes, says Alexandra Watkins in her book "Hello, My Name is Awesome."
Will the Business Name Adapt?
Can the business name accommodate foreseeable business changes? A good example here is Kodak manufactures films, scanners, and advanced materials and chemicals. But many companies have difficulty explaining they sell more, for example, Pizza Hut and RadioShark. See the difference?
How Distinct is Your Company Name?
What makes your business name idea different from your competitors? In the face of competition from Commodore, Microsoft, and IBM, Apple's simplicity stands out more than some of the other company names that founders Steve Jobs and Steve Wozniak considered, such as Executex and Matrix Computers.
Embrace a Creative Mind
You can't quantify creativity, but it matters when naming your business. It helps deliver the best unique, catchy, or buzzworthy business names making them memorable. It's helpful to break up "Is it creative?" into smaller questions, like:
Is it going to Catch People's Attention and Stick with Them?
Being memorable includes distinctiveness (see above), emotional resonance, brevity, and structural characteristics. Kaboom Fireworks, for example, deals with fireworks. While the name of the company is straightforward, the kaboom part serves as a visual representation of the experience you expect from their products.
Also, "Kaboom" on their website is written graphically, adding to its appropriateness.
Does it Sound Good, and What's Fun About Saying It?
The value of distinctive names can be influenced by their sound, meaningless or ambiguous names can be more adaptable and overlap. One of the most satisfying business names is Hyundai, which feels almost lyrical to say. It seems like a simple word at first glance.
Yet if you delve deeper into the meaning, it means "modernity." It's important to remember that none of the above qualities constitute an excellent business name requirement. But consider them when creating or evaluating names.
"If you don't like a name enough to be proud of it and share it when the project's done, then don't put it in front of the client because that's going to be the one they're going to pick."
– Eli Altman, Creative Director, A Hundred Monkeys 
Ready to Name Your Business Now?
Every business name has a long list of "must-haves" – they're exhaustive. But don't pick a name based on its checkboxes. The best-known business names, such as Apple, Twitter, and Kodak, rarely satisfy all standards.
A company or business name must be memorable to generate buzz, turn heads, and ignite sales. Business names describe a company or product in a few words or phrases. During the early stages of a company's life, the business name is its most crucial marketing attribute, and if it is not given enough attention, it can doom it. Developing lasting company names before a product and service in the consumer market can make or break the company.
The key to creating a good company name is to balance the qualities across all three areas in the most appropriate way for the business. Considering these three broad areas – strategic, creative, and technical – will put you well on your way to building a solid company.
Whether you're looking for trends, a glossary, or specifics about a particular industry, Sonary has an article for you. Click here.