Customized billing software, in simple terms, is a platform that helps you generate invoices, receive payments, and check the products and services used by your customers. With the integrations they mostly come with, customized billing software can offer a lot more to businesses seeking help. They also save much time accountants would otherwise spend on manual, repetitive tasks. Let's explore the need for invoicing and what a beginner must know about excellent customized billing software. 
The Need for Invoicing using Billing Software
An invoice is not an officially required document but is as important as any other essential paper your business prepares. This is because it records the money your customers owe in return for the products and services you provide them. The culture of preparing invoices is more prevalent in large-scale businesses because it is inevitable for them due to the number of clients they cater to and the massive variety of products and services they offer. The trend is miserably low in small businesses, which neglect this document. In the US alone, on-time payments represent just 29.1% of the total payments. In the UK, poor cash flow is the primary reason behind the liquidation of SMEs. 
In the US alone, on-time payments represent just 29.1% of the total payments.
But why billing software and not a paper file? This is because manual preparation of invoices wastes a lot of time and resources and still does not guarantee timely payments like a billing software that automates most of the tasks the accounts department of a business is usually struggling with. 
Let's take you through the most notable features a user-friendly billing software tends to have, making it the most sought-after option for invoicing.
1. Customizable Invoice Layouts
There are thousands of invoicing templates available on the internet that you can opt to generate invoices quickly. However, it is not just you but several other people who can also access them and have their invoices that might appear as replicas of yours. This would raise a significant question mark on your creativity that billing software respects.
Thus, billing software offers various customizable invoice layouts enabling you to produce personalized invoices with a unique touch. You can add your company logo, play with the font types and sizes, mix different colors and create an invoice pattern unique to your business. The clients will also be easily able to differentiate between other businesses and identify yours with the invoice you will make. You will also not have to design the same pattern for every invoice, as the software allows you to select the customized layout for all future invoices simultaneously.
2. Automated Payment Reminders 
Clients rarely pay the very next day they are sent the invoices. They need to be constantly reminded of the due date and the penalties that they may get charged with. As an accountant or business owner, sending personal reminders is an arduous task that you may forget. You might also need these reminders to stay aware of the payments that are supposed to be made or received to plan the budgets and spend accordingly. An invoice management software has you sorted for this. It generates automated payment reminders. You can take a nap or vacation in the Maldives; your client will still be reminded of the approaching due date as per your schedules. You only need to set and schedule the intervals between the reminders once, and invoicing platforms, such as FreshBooks, would then have your back until the payments are cleared. This automatically generated reminder prevents delayed payments that might occur when manual reminders are made.
3. Multiple Payment Methods 
Those times have gone when payments were only received via cash. Ever since the pandemic blew up, the slowly progressing trend of other digital methods took an unimaginable pace and somehow became the new normal. People today are paying via credit or debit cards and making prominent use of mobile payment methods such as Google Pay and Apple Pay. User-friendly software for invoicing, such as Zoho Invoice, supports all the popular online and offline payment methods. It allows them to choose between several options and generate automatic reports for all the software's payment channels. This feature enables you to receive on-time payments as the number of clicks required to make a payment is significantly reduced. The client is less likely to feel lazy before making the payment. Also, a wide variety of clients can be catered to digitally, leaving only a negligible number for cash payments as a tiny population of people today do not use a digital payment method at all. 
4. Customer Tracking and Payment Updates 
Is there a customer who keeps delaying the payments, citing excuses like they didn't receive it or the email was in spam? Do you frequently encounter this excuse as an accountant working in the accounts receivable section, do you frequently encounter this excuse? How do you think you can ensure the customer is telling the truth? The answer is, through an automated invoicing system, such as Invoice2go. It keeps a strict track of the invoices after they are sent and would even provide updates when the client views the invoices, along with basic notifications of when the invoice landed in the client's email and when the payment was made. Such seamless tracking of payments and customers enables more on-time payments. It would become difficult for clients to make excuses as you would immediately be notified through the software when they even view the invoice. The overdue invoices are also easily tracked through billing software that keeps you updated on the number of payments that are delayed and when you may expect them.
5. Sending Invoices in Bulk 
Billing software is the last resort for a business that must prepare hundreds of invoices in a day or week, or the paperwork would exhaust every ounce of your energy. You might lose track of many invoices and even forget to send many of them if you rely on manual sending heaps of invoices. Billing software, however, protects you from any such issue. It allows you to generate and send invoices in bulk within a fraction of seconds with just a few clicks. Once you customize a layout that you wish to apply for all invoices and integrate the data for each client, the billing software will auto-generate invoices you can send to each client with just one click. Doing this process manually would take you a week or more, depending on the number of people you deal with.
6. Auto-Schedule Recurring Payments 
Do you have a client who needs to make payments weekly or monthly? Do you find it tiring to prepare a new invoice for these recurring payments every time? You can get rid of this through billing software, as it provides you with the liberty to auto-schedule regular payments. You would not have to work from scratch for the repetitive costs; instead, you can update all the dates you expect the payments from the client at one time in the system. This feature also comes in handy when you are surrounded by excessive work and there is a risk of you forgetting the payment or bill. Thus, in such unexpected situations, billing software emerges as the knight in shining armor, ensuring your payments are timely received even if they are to repeat every week for hundreds of years.
7. Multiple Currency Support 
Do you deal with international clients or aim also to incorporate international shipping in your business? You can only conveniently do that if you have access to reliable billing software like Bill.com, which effortlessly simplifies international payments and FreshBooks, which offers excellent support to more than 10 currencies worldwide. You will make things incredibly easy for your clients with a feature like this as they won't have to go through the hassle of converting the money and might end up paying you way earlier than the due date. Such a feature also supports the expansion of your business and the people you hire. You can work with people sitting seven seas apart without worrying about the currency issues at the time of payments if you are sorted with high-end billing software. Suppose your business requires a trip to the UK for your employee sitting, for instance, in the US. In that case, the software will do all the math for you, considering both the currencies, and prepare the entire budget for the worker, including the accommodation, food, transport, etc., within a few minutes. 
8. Applying Discounts, Taxes and Late Payment Charges
Once the invoices are prepared, you might want to make certain amendments from time to time on either just one of them or in bulk. The changes could range from applying discounts, adding taxes to charging the client with late payment fee. Billing software can do all of it for you. In fact, at the time when you are setting up the invoices with their due dates, you can also decide on the late payment charges. Once the client missed the due date, the software would automatically add the late fee and send a newly generated invoice to the client with the necessary amendments. Similarly, if you wish to add a discount or tax such as GST, you can select several invoices together and apply these figures to all of them with just a click.
9. Secured Cloud Backup 
The features mentioned above of billing software can benefit you because, in most cases, the software has a secured cloud backup that automatically keeps an additional record of all the data you enter. Reputable solutions like FreshBooks and QuickBooksensuree these backup options are secured and protected from data theft. You only need to enter a client's detail once, and it would be backed up in a protected system that would then help you keep track of the customer, prepare future invoices, and make recurring payments.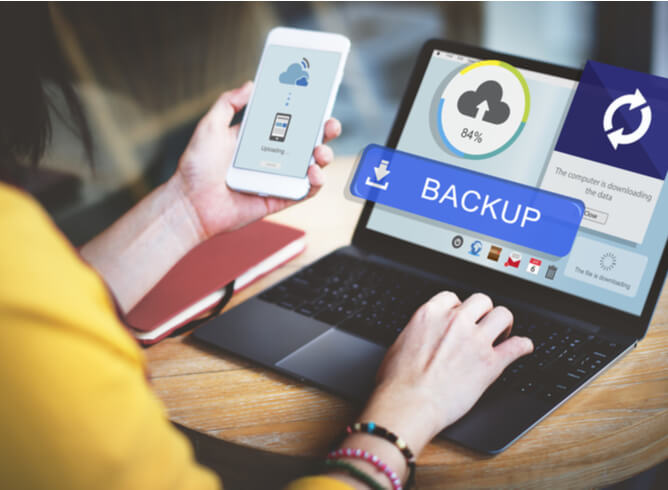 10. Numerous Relevant Third-Party Integrations 
Most billing software comes with many relevant third-party integrations, for instance, the payment channels mentioned earlier or Google Drive, Dropbox, report generators, etc. These integrations make the software a complete package that is not only able to automatically generate invoices for you and manage several other processes required earlier or after the invoices are prepared. This saves you a lot of time as you are not required to seek separate platforms for these tasks. 
In conclusion, even though an invoice is not an official document, it is necessary for businesses operating on all scales. They must keep a track record of the payments and receive them on time. This is enabled through an automated customized billing software; however, manual invoicing only makes things more difficult. Invoicing software can assist you with every single process due to its robust features that help generate thousands of well-prepared invoices within a few minutes, making it the right choice.